Sagrada Familia set to become tallest religious building in Europe
The raising of six new towers will take the height of the Antoni Gaudi-designed cathedral to 172.5m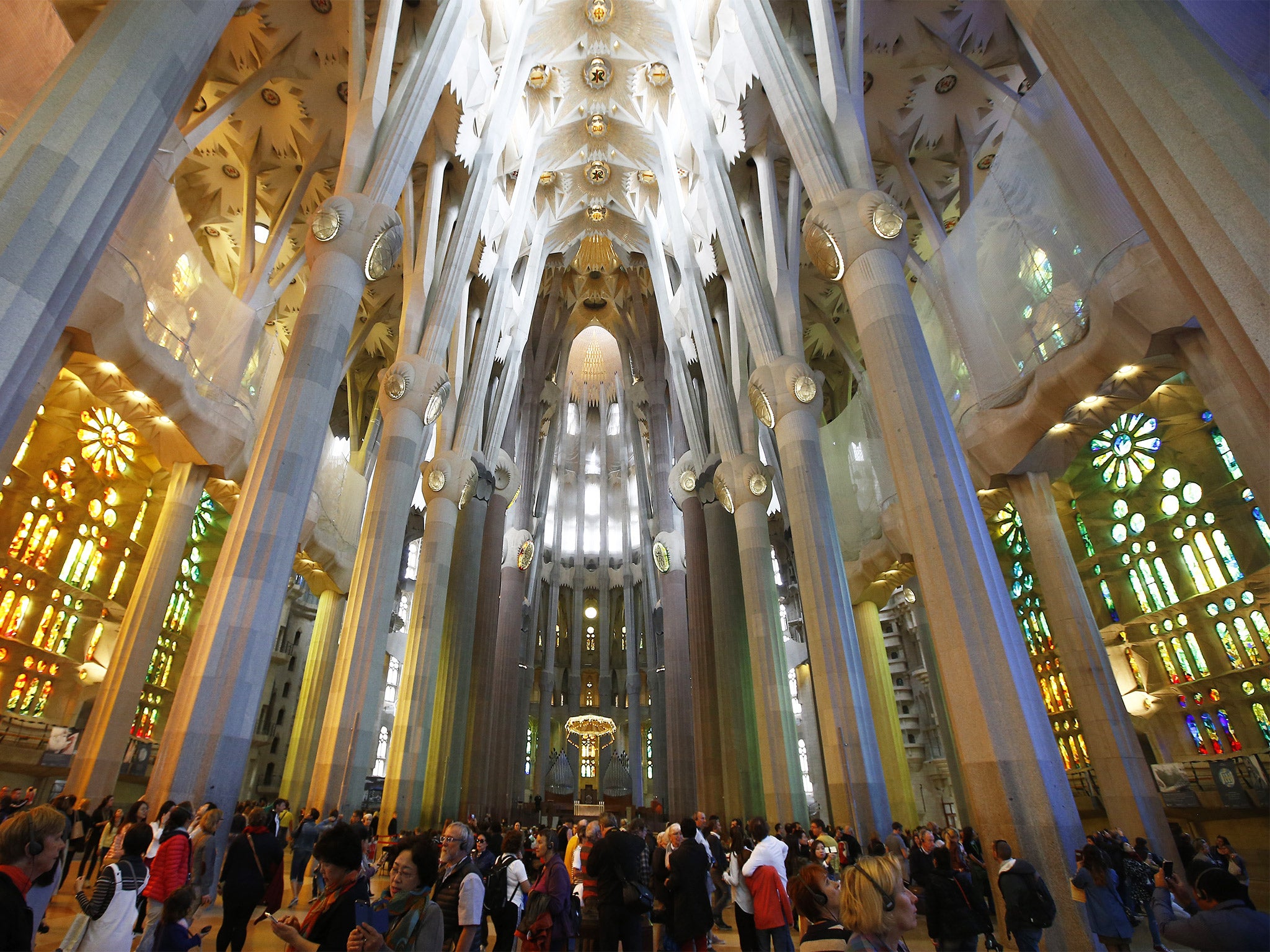 The Sagrada Familia is set to become the tallest religious building in Europe when the latest stage in its decades-long construction – the raising of six new towers – is complete.
The Antoni Gaudi-designed cathedral, which already dominates the Barcelona skyline, will take the mantle from the Ulm Minster in Germany when the highest of its towers is in place. The Tower of Jesus Christ will be 172.5 metres tall, according to the cathedral's chief architect, Jordi Fauli, who announced that his aim was to have the new towers in place by 2026 – the centenary of Gaudi's death.
In what is one of the longest-running construction projects undertaken, the foundation stones of the Sagrada Familia were first laid 133 years ago in 1882. Mr Fauli, who became the chief architect in 2012, declined to give an absolute date for the building's eventual completion. "It's difficult to predict but we can say that it will be completed by 2030, 2032," he said. He said that about 70 per cent of the construction was completed.
The announcement coincided with the beginning of the final phase of raising the six towers. The Tower of Jesus Christ will be crowned by a cross at its highest point, while the other five towers are dedicated to the Virgin Mary and the four apostles. The main tower is designed to rise above the cathedral's central chamber, which until 15 years ago did not even have a roof. Only one of the façades was completed by the time of Gaudi's death in 1926. St Peter's Basilica in Rome will remain the tallest internal religious structure in Europe.
The Sagrada Familia has survived the Spanish Civil War, the Franco dictatorship and the meltdown of the Spanish economy during the recent debt crisis. A Unesco World Heritage Site, the cathedral annually attracts more than 3.2 million visitors, who help to pay for the annual construction budget of £18.4m.
World news in pictures
Show all 50
Join our commenting forum
Join thought-provoking conversations, follow other Independent readers and see their replies