'Sarkogate': Friends of former French president Nicolas Sarkozy cry 'betrayal' at revelations that his former adviser secretly recorded their conversations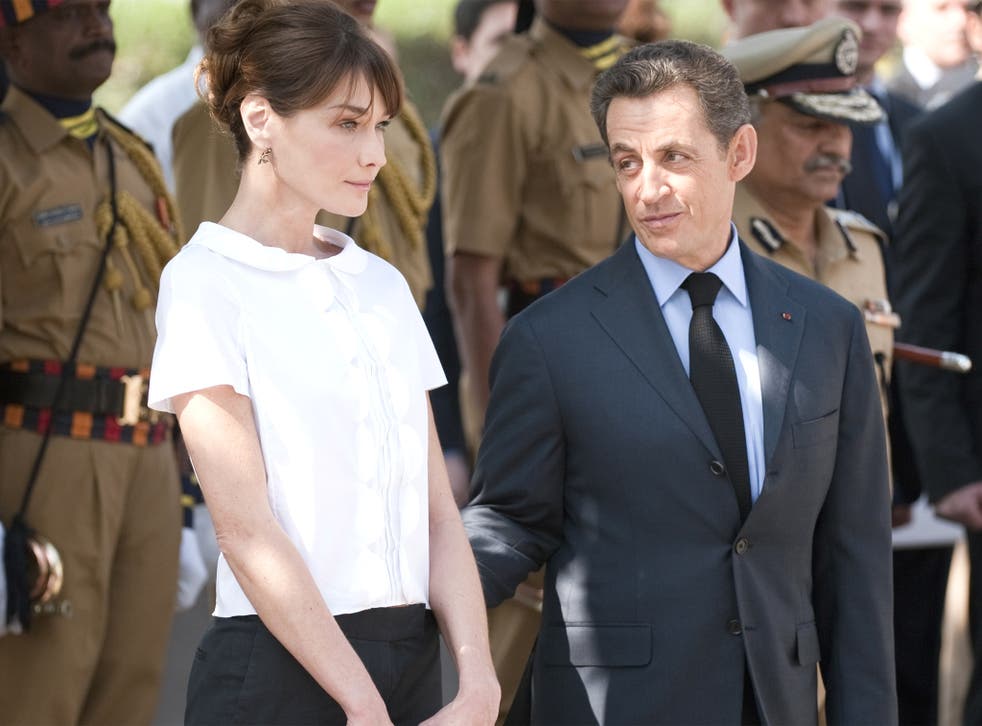 Friends of Nicolas Sarkozy cried "betrayal" and even "rape" todday when it emerged that meetings and conversations with the former French president had been systematically covertly recorded while in office by one of his closest and most controversial advisers.
An investigative newspaper and a news website published extensive passages from private conversations recorded secretly by Patrick Buisson, the man responsible for Mr Sarkozy's lurch towards the hard right during his failed campaign to remain president in 2012.
The tapes, dating from 2011, reveal an atmosphere of sycophancy and infighting in the Elysée Palace as Mr Sarkozy prepared a government reshuffle just after the Arab Spring began in Tunisia in February 2011.
They also included a bizarre and jokey conversation between Mr Sarkozy and his wife, Carla Bruni-Sarkozy, in which she complains that the president is her "kept man" and that she has given up "glittering" contracts as a model and pop singer to become France's First Lady.
Ms Bruni says that she looks forward to the day when she will be able to accept once again the kind of "lucrative" contracts for selling cosmetics to middle aged women which are enjoyed by "Julia Roberts, 44, Sharon Stone, 52, Julianne Moore, 53".
Nicolas Sarkozy replies: "Oh so that's my future then. To become Mr Ramirez, operating the check-out till (for your contracts)."
The tape continues when Mr Buisson leaves with Mr Sarkozy's publicist, Jean-Michel Goudard. The two men are heard to agree that Ms Bruni-Sarkozy's presence at the meeting was "difficult" and "lamentable".
It is not clear what they have against the First Lady but she was sometimes accused by right wingers in Mr Sarkozy's party of tilting his thinking on social issues towards the left.
The news magazine Le Point first alleged last month that Mr Buisson, 64, a hard-line nationalist and "royalist", had taped scores of private conversations with Mr Sarkozy and his advisers. Mr Buisson denied the allegations and started a libel action against the magazine.
The investigative weekly newspaper Le Canard Enchainé and the new website Atlantico yesterday published sound recordings and transcripts from four separate meetings in 2011. Mr Buisson's lawyer accepted that they had been secretly recorded by his client but said they had been made for professional purposes and that those which had been made public must have been "stolen". Most of his tapes had been destroyed, he said.
Although nothing damaging was revealed yesterday, Mr Sarkozy's friends said that the former President was "irate" and felt "betrayed". Another former adviser, Henri Guaino spoke of "rape".
Join our new commenting forum
Join thought-provoking conversations, follow other Independent readers and see their replies