Sarkozy questioned over claims he cheated L'Oreal heiress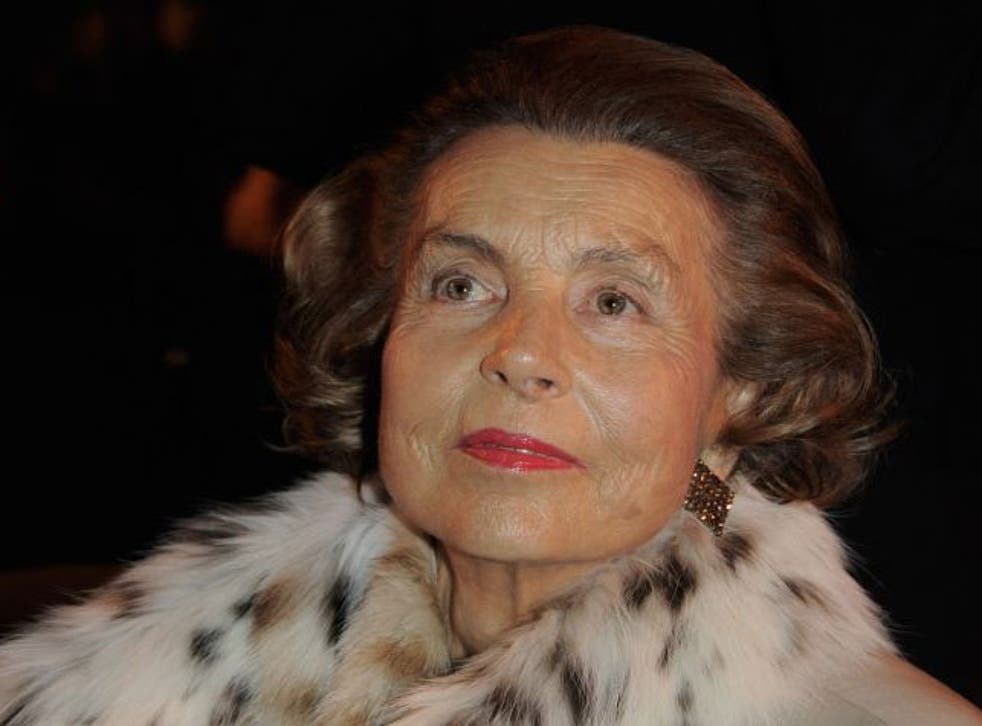 The French centre-right yesterday suffered one of the most miserable days in the history of any political movement in the democratic world.
Its former leader, and the former French President, Nicolas Sarkozy was questioned by magistrates for more than 12 hours about the alleged abuse of the mental frailty of France's richest woman to finance his 2007 election campaign.
Late last night Sarkozy was given the status of a "legally assisted witness" in the investigation – making him a possible suspect but one not yet formally accused of a crime.
At the same time, Mr Sarkozy's party – the largest in France – struggled to avoid collapse amid charges of vote-rigging during an election to choose a new leader last weekend.
Following an all-day grilling by three examining magistrates in Bordeaux, Mr Sarkozy was last night declared to be a "temoin assisté" in the alleged "abuse of weakness" of Liliane Bettencourt, the main shareholder of the cosmetics giant L'Oréal. Investigators believe Mr Sarkozy's 2007 presidential campaign received large illegal cash payments from Ms Bettencourt, then 84, when her mental faculties were waning. Mr Sarkozy has denied any wrongdoing.
Finally, late last night, the former President escaped the formal accusation of wrong-doing that had been widely predicted. "Assisted witness" status means that the magistrates believe there is some evidence of his involvement but not enough to justify him being placed under formal investigation. The former President, who retired from politics after he failed to win a second term in May, could be called back for further questioning,
At the heart of the investigation are two clandestine shipments of cash – amounting to €400,000 each – brought into France from Switzerland by Ms Bettencourt's financial advisers in February and April 2007. A statement to police by Ms Bettencourt's former accountant, Claire Thibout – later partly retracted – suggested that at least one of the cash shipments was destined for Mr Sarkozy's campaign treasurer, Eric Woerth.
The chief investigating magistrate, Jean-Michel Gentil, has also found a diary entry made at the time by a playboy photographer, François-Marie-Banier. Mr Banier, who was also formally accused of "abusing" Ms Bettencourt's weakness of mind last year, wrote in the spring of 2007 that Patrice de Maistre, Ms Bettencourt's chief financial adviser, "told me that Sarkozy has asked for money again".
Mr Sarkozy has claimed he did not receive the funds as alleged.
President Sarkozy's diary entries for the time include two visits to Ms Bettencourt's home, although this does not confirm the claims. The investigating magistrate is also examining claims that, once elected, Mr Sarkozy repeatedly intervened to block a legal case brought by Ms Bettencourt's daughter to protect her senile mother from Mr Banier and other alleged financial predators.
In the meantime, efforts are under way to rescue from scission, or complete collapse, Mr Sarkozy's party, the Union pour un Mouvement Populaire (UMP). The former Prime Minister, Alain Juppé, has agreed to mediate between the two candidates in a leadership election which ended in an angrily disputed dead heat on Sunday amid mutual accusations of fraud.
The UMP's secetary-general, Jean-François Copé was declared the winner by 98 out of 170,000 votes on Monday night. It emerged on Wednesday, however, that 1,300 votes from UMP members in French "overseas" departments in the Pacific and Indian Oceans had been omitted from the count. If included, they gave a 26 vote victory to Mr Sarkozy's former prime minister, François Fillon.
Join our new commenting forum
Join thought-provoking conversations, follow other Independent readers and see their replies