Senior Italian politician charged with 'defamation aggravated by racial discrimination'
Roberto Calderoli fails to shrug off storm over 'orangutan' comment directed at Congolese-born integration minister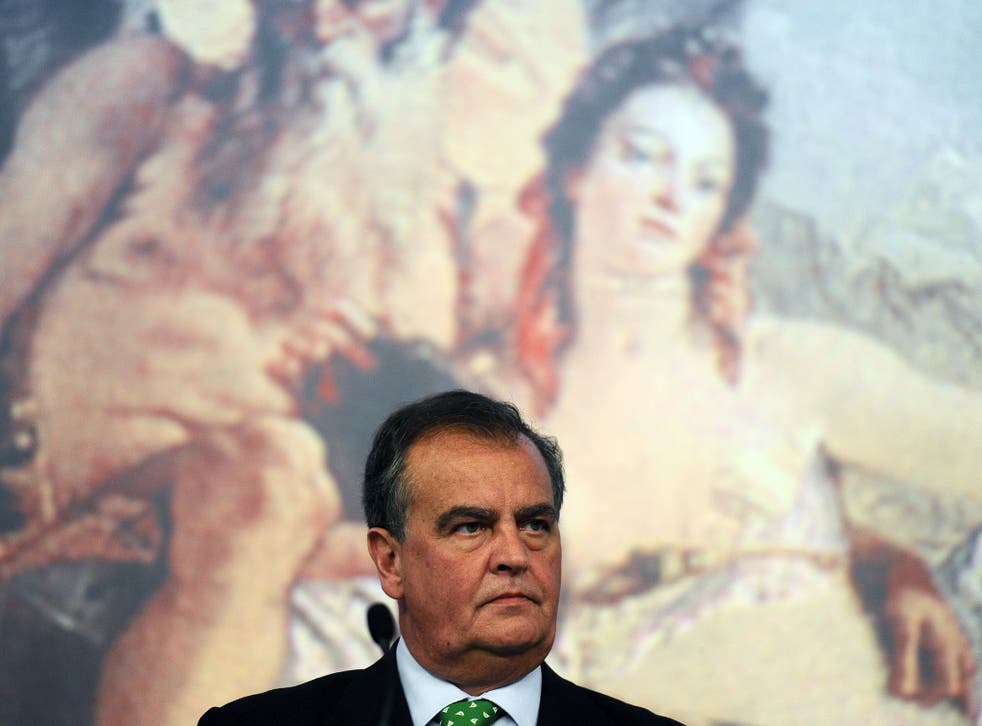 Prosecutors have called for the deputy speaker of Italy's Senate to stand trial for the racial abuse he aimed at the country's first black cabinet minister, Cécile Kyenge in July this year.
Roberto Calderoli, who is a senior member of the anti-immigration Northern League party, said that when he saw pictures of the Congolese-born integration minister, he "could not help but think of the features of an orangutan". He swatted aside criticism and calls for his resignation, saying his remark was born of his "love for animals".
But the prosecutor's office in the northern Italian city of Bergamo has now charged Mr Calderoli with defamation aggravated by racial discrimination.
The magistrates Gianluigi Dettori and Maria Cristina Rota are so confident of their case - thanks to their possession of a recording of the comments, made during a political gathering near Bergamo on 12 July - they are demanding a fast-track trial, without the usual committal proceedings.
Mr Calderoli eventually apologised to the minister, and Ms Kyenge decided not to take legal action against Mr Calderoli, who is widely regarded as extreme and provocative even by the standard of Northern League parliamentarians.
Despite this, prosecutors were able to press charges for defamation due to the racial element in the alleged offence.
Mr Calderoli's remarks sparked not only protests but also further insults and threats against the minister.
Some racist protesters threw bananas at Ms Kyenge during a public appearance.
And in August police investigated the comment by Vittorio Milani of the separatist group Veneto Stato after he posted the comment ''someone kill her'' on the social network site Facebook.
Ms Kyenge is thought to have further enraged racist and anti-immigration activists by calling for legislation that will automatically grant citizenship to the children of legal immigrants who are born in Italy.
Despite all the abuse aimed at her, Minister Kyenge has remained dignified - and even optimistic. "There are episodes of racism but you can't say that Italy is a racist country," she said recently.
The minister said she was "proud to be Italian," adding she believed that "a cultural shift" was taking place in the country.
Yesterday she made only a brief comment on the news of Mr Calderoli's indictment. "It's a public duty," she said.
Join our new commenting forum
Join thought-provoking conversations, follow other Independent readers and see their replies