Denmark's food waste supermarket proves huge success as shoppers strip shelves of surplus produce
'WeFood is the first supermarket of its kind in Denmark as it is not just aimed at low-income shoppers but anyone who is concerned about the amount of food waste'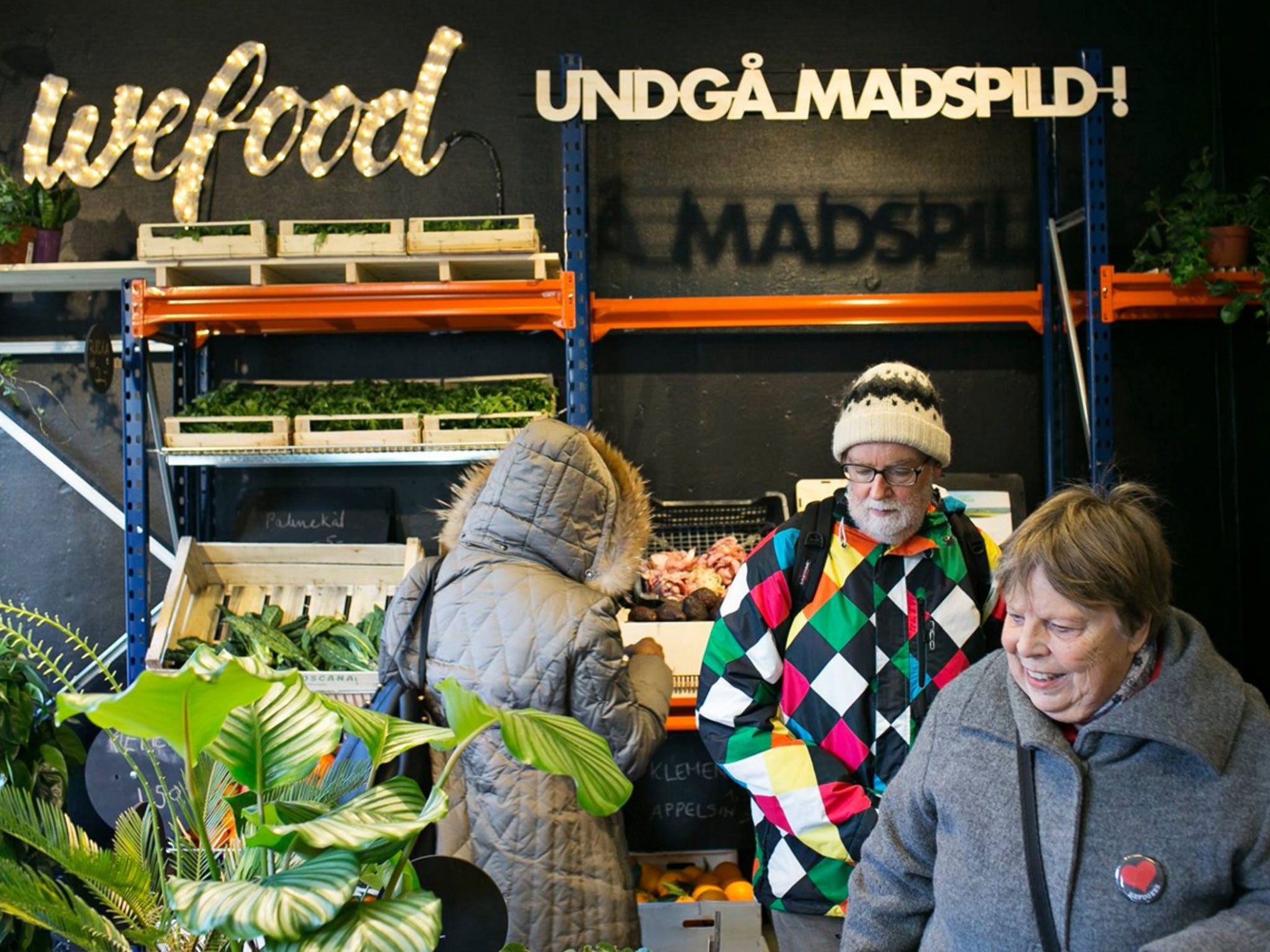 Denmark's first food waste supermarket has proved a huge success – with shoppers stripping the store's shelves of cut-price surplus produce.
WeFood opened in the Scandinavian country's capital Copenhagen last Monday, selling produce past its sell-by-date but perfectly edible - at prices 30 to 50 per cent cheaper than normal supermarkets.
The first of its kind in Europe, We Food has said it differentiates itself from other 'social supermarkets' – targeted nearly exclusively at those on low incomes – because it is aimed at the public in general.
The store's first day of trade was a "great success", according to the Copenhagen Post, which reported that sales were higher than expected and customers walked away with almost all of the products on offer.
A spokesman for Folkekirkens Nødhjælp, the NGO behind the initiative, said: "It's fantastic. It shows people want to buy the goods."
The store now hopes to build on its initial success by attracting more suppliers to keep shelves fully-stocked going forward.
Announcing the supermarket's opening, Per Bjerre, of Folkekirkens Nødhjælp, said: "WeFood is the first supermarket of its kind in Denmark and perhaps the world as it is not just aimed at low-income shoppers but anyone who is concerned about the amount of food waste produced in this country.
"Many people see this as a positive and politically correct way to approach the issue."
WeFood is hoping to reduce the 700,000 tonnes of food waste produced by Denmark each year – a figure that has decreased by 25 per cent in the last five years.
Eva Kjer Hansen, the Danish Minister for Food and the Environment, said: "It's ridiculous that food is just thrown out or goes to waste.
"It is bad for the environment and it is money spent on absolutely nothing.
"A supermarket like WeFood makes so much sense and is an important step in the battle to combat food waste."
Last month, France introduced a law banning supermarkets from throwing away any waste food, requiring them to donate it to charities and food banks instead or face a €3,750 fine.
Charities have since called on the UK to introduce similar legislation.
Join our commenting forum
Join thought-provoking conversations, follow other Independent readers and see their replies