Sicilian Mafia now outgunned by Calabria's cocaine-trading mobsters 'Ndrangheta
Italian organised crime is also spreading abroad with 'Ndrangheta now active in Germany, France and Spain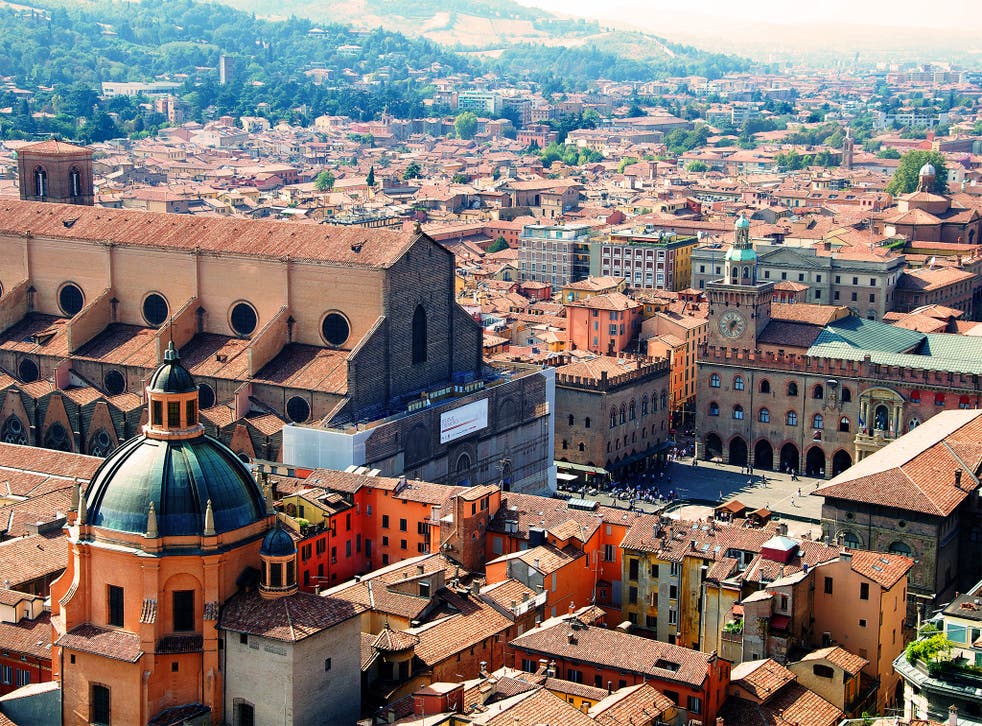 The shadowy Calabrian crime syndicate 'Ndrangheta has beaten the Sicilian Mafia for control of organised crime in northern Italy, the country's most senior anti-Mafia prosecutor Franco Roberti has said.
The Calabrian Mafia, which has risen to prominence through its control of Europe's cocaine trade, is now laundering its millions and integrating successfully into northern Italy's economy. It is aided by the country's ambiguous attitude to corruption, Mr Roberti said at the launch of the annual report of the National Anti-Mafia Directorate.
He said the dominance of the 'Ndrangheta in Milan and Lombardy, Italy's richest city and region respectively, had "come at the expense of Cosa Nostra". He added that 'Ndrangheta members living in the north for many generations had gradually acquired a full knowledge of the area by "cementing relations with local communities and prioritising contacts with local politicians and institutions". Victims of 'Ndrangheta rackets in northern Italy were often too afraid to talk to police or magistrates.
But Milan, Italy's finance capital, is not the only northern city to be heavily infiltrated by the Calabrian mob. Mr Roberti noted that in Bologna 'Ndrangheta had established "a criminal power network whose expansion has exceeded the worst predictions".
Last month, more than 100 people were arrested in the region of Emilia Romagna, of which Bologna is the capital, including six suspected 'Ndrangheta bosses, serving police officers, a prominent local politician and several businessmen. 'Ndrangheta had spent decades infiltrating Emilia Romagna, Bologna's chief prosecutor Roberto Alfonso told reporters.
Italian organised crime is also spreading abroad. In November last year, Paola Severino, the former Justice Minister, said mob clans originally from Sicily, Naples and Calabria were infiltrating the north of Italy and other EU economies – as 'Ndrangheta already had in Germany. Figures detailing Mafia activity around Europe, presented to the European Commission last year by the Italian government, showed that 'Ndrangheta was also active in France and Spain.
But the UK is not immune. The figures suggested that outside Italy, only Spain and Holland had experienced more activity by the Camorra, the Naples-based Mafia. There were up to 20 Camorra-related incidents in Britain cited by Italian police between 2000 and 2011. But Mr Roberti said one of the keys to 'Ndrangheta's power and wealth remained its "all-encompassing control" of the port of Gioia Tauro, which had become "the true gateway for cocaine in Italy".
The prosecutor also warned that Cosa Nostra had not been mortally wounded despite a series of high-profile arrests. He said the crime organisation was making strenuous efforts to rebuild its central command in Palermo.
A lax attitude to financial crime is helping them. "Corruption, including tax evasion, has never been fought effectively, it was tacitly accepted and was not considered a serious crime," Mr Roberti said.
Rosy Bindi, the head of the parliamentary anti-Mafia commission, agreed.
"The fight against corruption is also the fight against the Mafia and we're paying the price for a system that's too relaxed," she said.
Experts say Mafia groups were helped in 2002 by Silvio Berlusconi's move to partially decriminalise false accounting. Matteo Renzi's government is seeking to overturn the Berlusconi legislation.
Join our new commenting forum
Join thought-provoking conversations, follow other Independent readers and see their replies