Sicily's first gay governor opens a new schism between Italy's old enemies
Former bastion of homophobia has overtaken north on equality, says Milanese newspaper
Michael Day
Wednesday 31 October 2012 01:00 Comments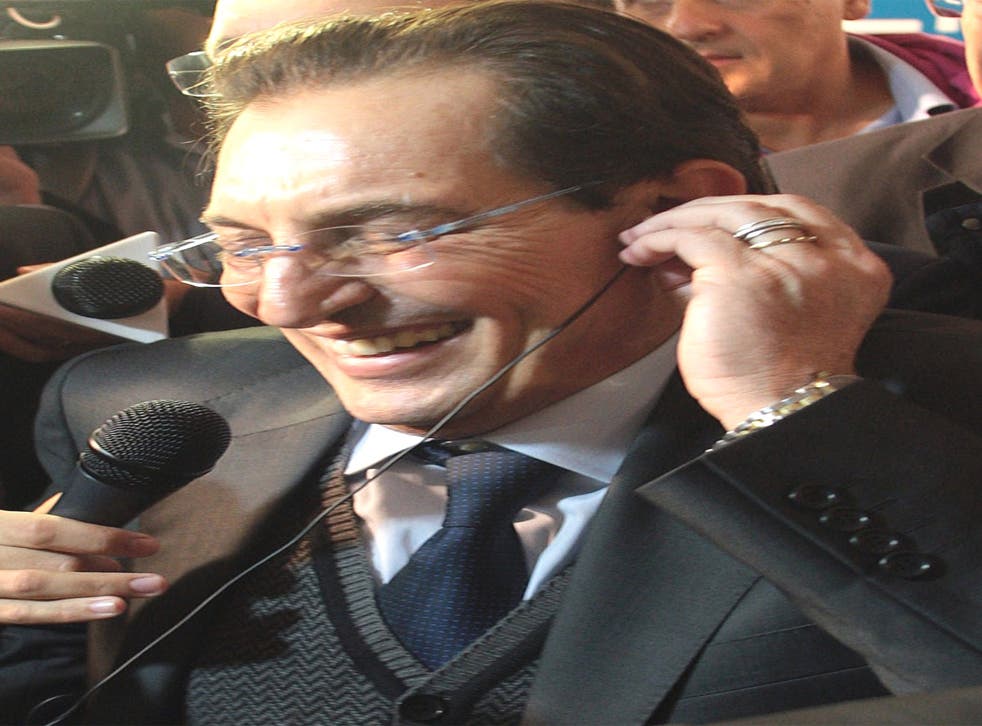 The stereotype of the macho southern Italian is fading fast. To the amusement of commentators in northern Italy, the victor in Sicily's regional election on Sunday was the openly gay, anti-mafia campaigner Rosario Crocetta.
One of the oddest regional elections in recent times reflected the turbulent state of Italian politics. Apart from a gay winner in deeply conservative Sicily, the centre-right received a drubbing, almost half the population abstained, and the enormous protest vote will see dozens of people in the Five Star Movement, with no political experience, take up councillor seats in Palermo's Palazzo dei Normanni.
Mr Crocetta, 61, who has an armed-escort because of his high-profile campaign against Cosa Nostra, said his victory meant "the Mafia can pack its bags". The outgoing governor, Raffaele Lombardo, quit in July following an indictment for Mafia association.
Mr Crocetta, who represents the centre-left, told reporters that his election showed it was wrong to assume that southern Italy was behind the times in social issues.
Corriere Della Sera, Italy's leading (Milan-based) newspaper said that Sicily – better known for its homophobic Mafiosi, macho aristocrats such as Giuseppe Tomasi di Lampedusa and conservative intellectuals like Giovanni Verga – had stolen a march on the north.
"If the new governor hasn't hidden his homosexuality it's because Sicily is no longer the land of Verga, Pirandello and Brancati," it said. "The Sicilian Crocetta is like the Puglia of Nichi Vendola, while up north, squalid macho tribalism is still being celebrated."
Sicily's image for unreconstructed machismo and sexual repression wasn't the only thing to take a drubbing in Sunday's strange election. Silvio Berlusconi's PDL (People of Freedom) party, already on the verge of disintegration thanks to dismal poll ratings and a growing split between pro and anti-Berlusconi factions, suffered a humiliating defeat.
For almost 20 years, Mr Berlusconi's centre-right grouping has come out top in Sicily. In 2008 it received 33.5 per cent of the vote. But with the party wracked by corruption scandals in Lazio and Lombardy, and a seemingly washed-up Silvio Berlusconi alienating more and more voters, the PDL took just 12 per cent on Sunday.
This was less than the share won by stand-up comedian Beppe Grillo's Five Star Movement. Earlier this month Mr Grillo swam the two miles across the strait of Messina to Sicily in a warm up for his anti-politics campaign. He was rewarded with 19 per cent of the vote on Sunday.
Mr Crocetta took the most votes, but with a share of just 31 per cent, he was yesterday making overtures to the Five Star Movement and its political debutantes in order to get a working coalition.
The biggest winner in the Sicily elections appeared to be disdain for politics. Over half of Sicily's voters snubbed the elections. Just over 47 per cent of the 2,203,885 eligible voters used the ballot box, compared to 66.68 per cent in the 2008 elections in the region.
La Repubblica newspaper said the result in Sicily was not only strange – but a worrying development given that many considered the poll an important gauge of public opinion ahead of next April's general election.
Register for free to continue reading
Registration is a free and easy way to support our truly independent journalism
By registering, you will also enjoy limited access to Premium articles, exclusive newsletters, commenting, and virtual events with our leading journalists
Already have an account? sign in
Join our new commenting forum
Join thought-provoking conversations, follow other Independent readers and see their replies