'Sick' attack on black minister Christiane Taubira's failure to sing national anthem La Marseillaise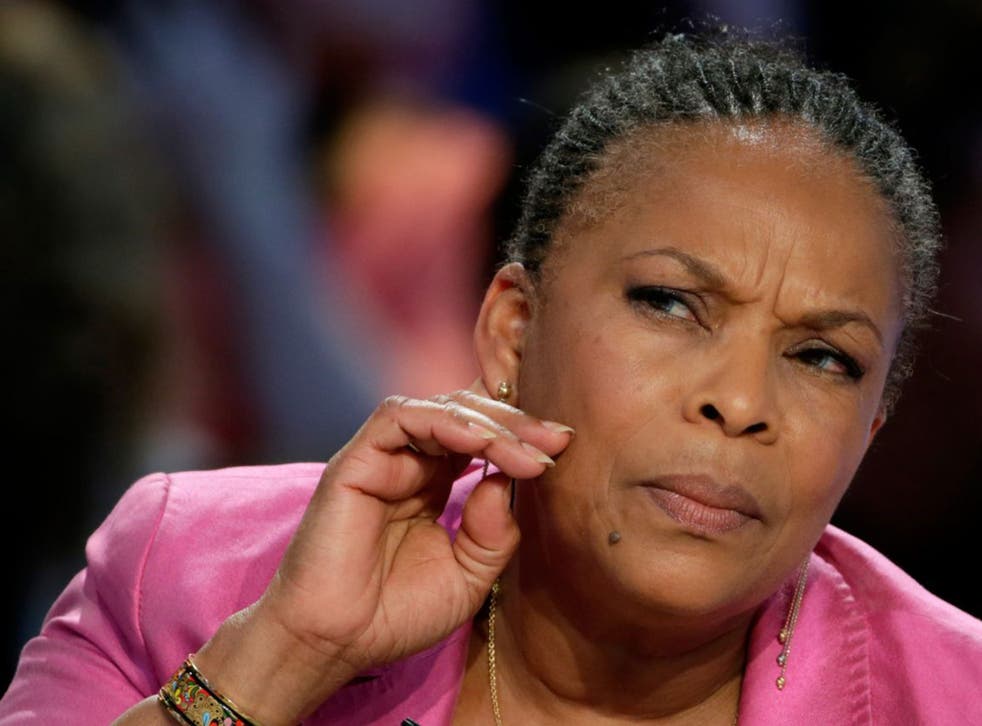 Right-wing French politicians were accused of racism on Monday after they attacked a black minister who failed to sing the national anthem at a public ceremony.
Christiane Taubira, the Justice Minister, defended her decision to stay silent by saying she did not believe in "karaoke on a public platform".
The far-right leader Marine Le Pen then called for Ms Taubira to be sacked for using the word "karaoke" while referring to "La Marseillaise", the French national anthem. Earlier, a centre-right member of parliament suggested that Ms Taubira had failed to sing "because she does not know the words".
Left-wing politicians said that the controversy was "sick" and driven mostly by the colour of Ms Taubira's skin. They pointed out that it was perfectly normal, even correct protocol, for ministers and other public figures not to sing the national anthem when it was being performed by a military band.
President François Hollande remained silent when the national anthem was played at a ceremony commemorating the abolition of slavery at the weekend. The former right-wing President Nicolas Sarkozy also habitually remained silent while "La Marseillaise" was played.
The Socialist former Finance Minister, Pierre Moscovici, said: "It's always the same woman who gets attacked. That's not a coincidence. Behind these constant gripes against Christiane Taubira, there is something quite sick."
The Education Minister, Benoît Hamon, pointed out that he had been standing next to Ms Taubira and had also remained silent when "La Marseillaise" was sung. "Why are they attacking Taubira and not me?" he asked.
Join our new commenting forum
Join thought-provoking conversations, follow other Independent readers and see their replies