Six wealthiest countries host less than nine per cent of world's refugees
The UK hosts 169,000 refugees - less than one per cent of the world's total
Samuel Osborne
Monday 18 July 2016 09:51 Comments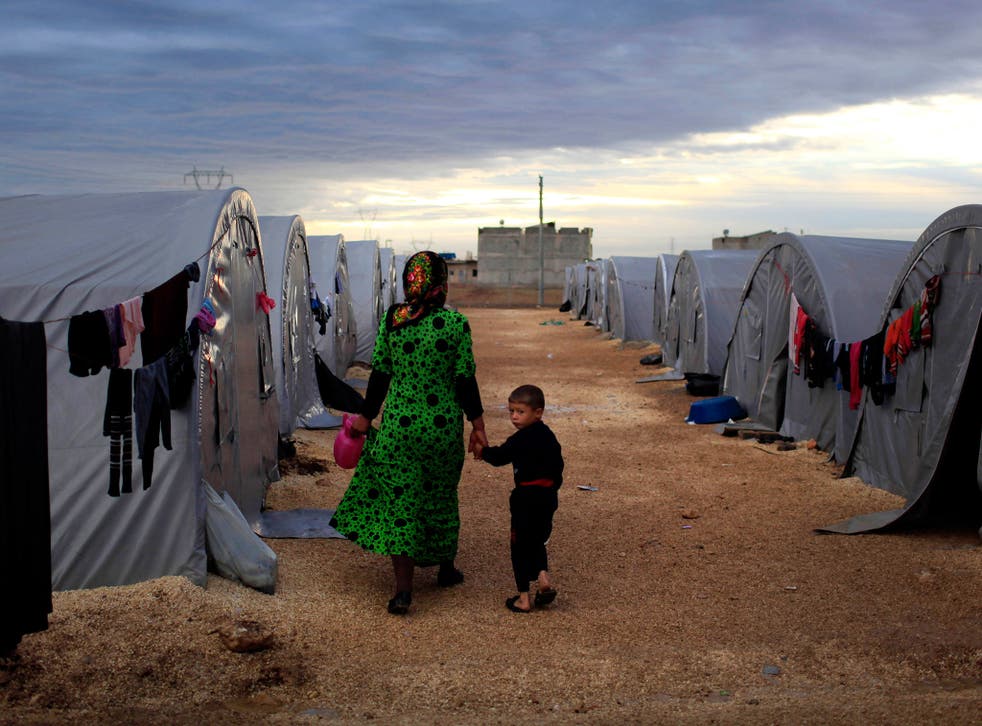 The six wealthiest nations host less than nine per cent of the world's refugees, Oxfam has said.
According to Oxfam's report, the UK, United States, France, Germany, China and Japan, which make up 56.6 per cent of global GDP between them, host 2.1 million refugees and asylum seekers, or 8.89 per cent of the world's total.
Germany hosts around a third of those (736,740) while the UK hosts 169,000 refugees, less than one per cent of the world's total.
Refugee crisis - in pictures

Show all 27
The report found poorer countries shouldered the most responsibility, with half the world's refugees and asylum seekers - almost 12 million people - hosted by Jordan, Turkey, Palestine, Pakistan, Lebanon and South Africa, despite them making up less than 2 per cent of the world's economy.
More than 65 million people have fled their homes because of conflict and violence, 40.8 million within their own countries, 21.3 million as refugees and 3.2 million are awaiting asylum decisions.
The figures are the highest since records began, mostly fuelled by the conflict in Syria, though people are also fleeing violence in South Sudan, Burundi, Iraq, Yemen and other countries.
An average of 24 people per minute are were displaced last year, the UN said, amounting to 34,000 people per day.
Syrian refugees in Turkey lose hope of return
"Many governments are turning their backs on the suffering of millions of vulnerable people who have fled their homes and shirking their duty to protect them," said Mark Goldring, chief executive of Oxfam GB.
"Thousands are risking their lives to reach a safe haven. Those lucky enough to survive often end up living in squalid conditions without enough clean water or food and face hostility, discrimination and abuse with too many governments doing little to help or protect them."
The refugee crisis is "one of the greatest challenges of our time," he added, saying poorer countries and poorer people are left to shoulder the responsibility.
"It is a complex crisis that requires a co-ordinated, global response with the richest countries doing their fair share by welcoming more refugees and doing more to help and protect them wherever they are," he said.
"Now more than ever, the UK needs to show that it is an open, tolerant society that is prepared to play its part in solving this crisis.
"It is shameful that as one of the richest economies the UK has provided shelter for less than one percent of refugees."
Register for free to continue reading
Registration is a free and easy way to support our truly independent journalism
By registering, you will also enjoy limited access to Premium articles, exclusive newsletters, commenting, and virtual events with our leading journalists
Already have an account? sign in
Join our new commenting forum
Join thought-provoking conversations, follow other Independent readers and see their replies