Small business jet travelling from England crashes in Germany killing four
The aircraft, which came down ablaze after hitting an electricity pylon, appears to have been a Cessna Citation business jet, police said
Tomas Jivanda
Sunday 12 January 2014 15:39 Comments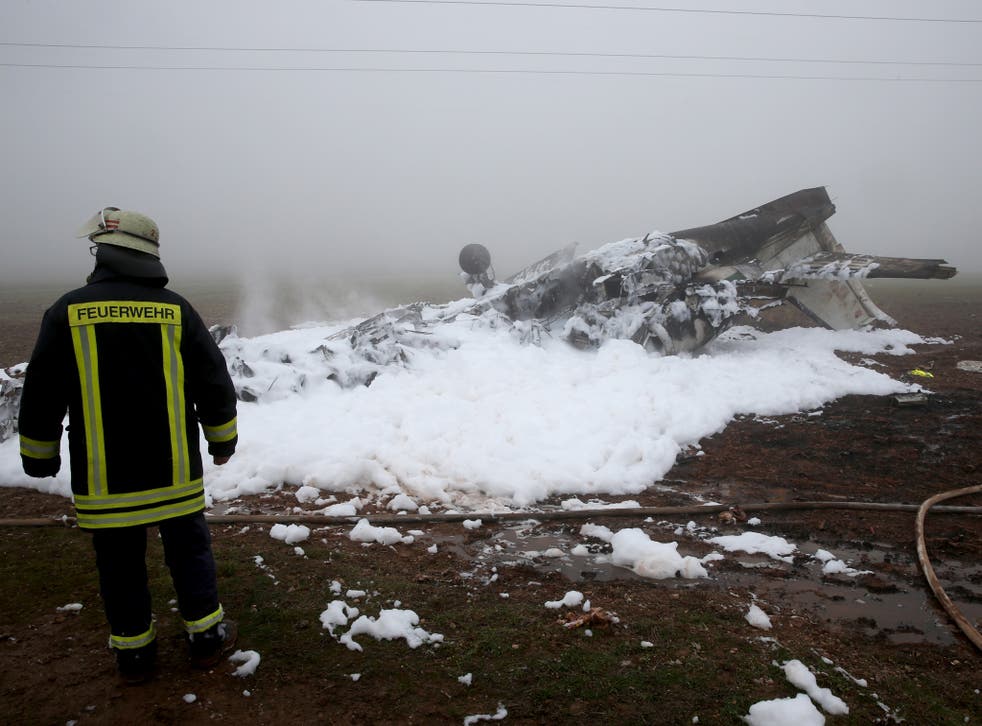 Four people are believed to have died when a small jet which had set off from Britain crashed near an airfield in western Germany today.
The two pilots and two passengers were all German, a spokesman for the local airport said.
The plane came down Sunday lunchtime at a landfill site near the city of Trier.
The aircraft appears to have been a Cessna Citation business jet carrying two pilots and two passengers from England to an airfield at Foehren, near the crash site, city police said in a statement.
A spokesman for Trier-Fohren airfield said the plane was travelling from Shoreham airport in West Sussex.
There was no immediate word on a possible cause for the crash, but conditions are said to have been very foggy and the aircraft had damaged an electricity pylon before hitting the ground.
The plane was ablaze when firefighters arrived at the scene.
Register for free to continue reading
Registration is a free and easy way to support our truly independent journalism
By registering, you will also enjoy limited access to Premium articles, exclusive newsletters, commenting, and virtual events with our leading journalists
Already have an account? sign in
Join our new commenting forum
Join thought-provoking conversations, follow other Independent readers and see their replies