'Some of the Cologne sex attackers claimed to be Syrian refugees', according to leaked police report
One man involved in the attacks reportedly told a police officer: 'I'm a Syrian! You have to treat me kindly! Mrs Merkel invited me'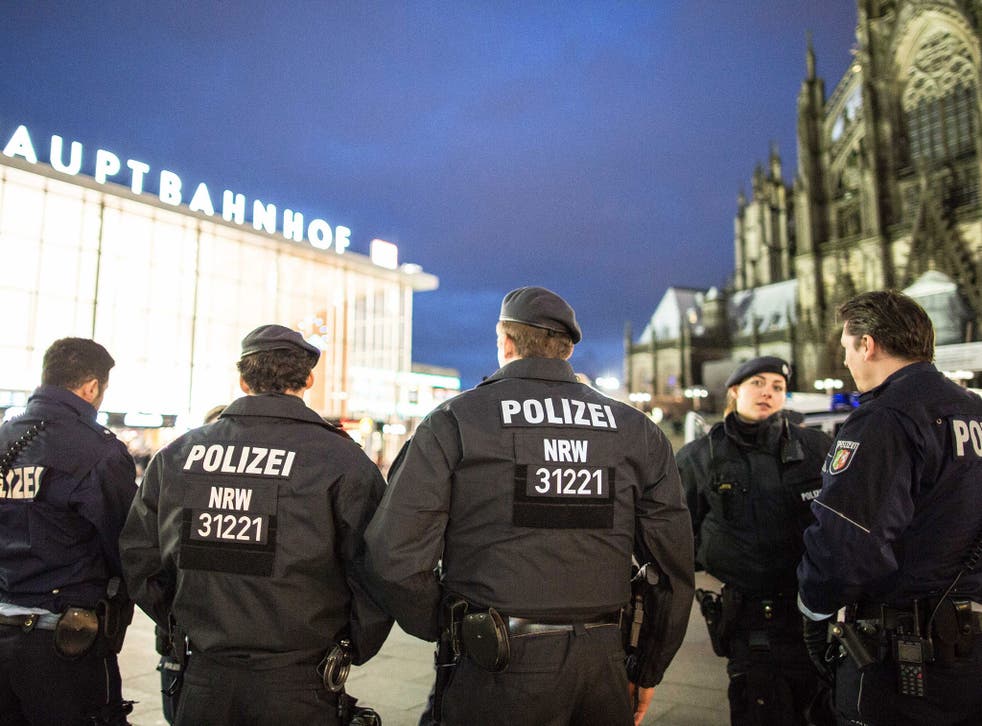 Some of the perpetrators of the Cologne sex attacks claimed they were Syrian refugees, with one telling police "you have to treat me kindly! Mrs Merkel invited me", according to a leaked report.
Tensions remain high in Germany in the aftermath of the sexual assaults of nearly 100 women in Cologne on New Year's Eve by gangs of men gathering at the city's station.
The men have been described as witnesses as of Middle Eastern and North African appearance.
Similar attacks also took place in Hamburg and Stuttgart, with some linking the incidents to the influx of more than a million refugees into Germany in the last year.
According to German news magazine Der Spiegel, a leaked police report written by a senior official on Monday, said that the situation on the night was "chaos" and that police "lost control".
"Women, accompanied or not, literally ran a 'gauntlet' through masses of heavily intoxicated men that words cannot describe," the report said.
"Security forces were unable to get all of the incidents, assaults, crimes etc. under control. There were simply too many happening at the same time."
The magazine said male immigrants were reportedly repeatedly named as the perpetrators of the assaults.
It said that one man in the leaked report was quoted in it as saying: "I'm a Syrian! You have to treat me kindly! Mrs Merkel invited me."
Another man reportedly tore up his residence permit in front of the police and said: "You can't do anything to me, I can get a new one tomorrow."
Der Spiegel said the report stated that witnesses were threatened when they provided the names of perpetrators and that orders for people to leave the premises were ignored.
Taking repeat offenders into custody was not possible due to a lack of resources, the report said.
If confirmed, the report is sure to add to the discussion in Germany by some of whether the mass sexual assaults would have occurred if so many immigrants had not entered the country in the last 12 months.
Officials have said that it is important not to cast suspicion for the incidents on refugees in general.
But, today, German Justice Minister Heiko Mass said that asylum-seekers could be deported if they are found to have participated in the assaults.
Mr Mass told the Funke newspaper group that "deportations would certainly be conceivable".
He said the law allows for people to be deported during asylum proceedings if they are sentenced to a year or more in prison by the courts.
Join our new commenting forum
Join thought-provoking conversations, follow other Independent readers and see their replies