Spain's controversial Gibraltar border controls are legal, EU rules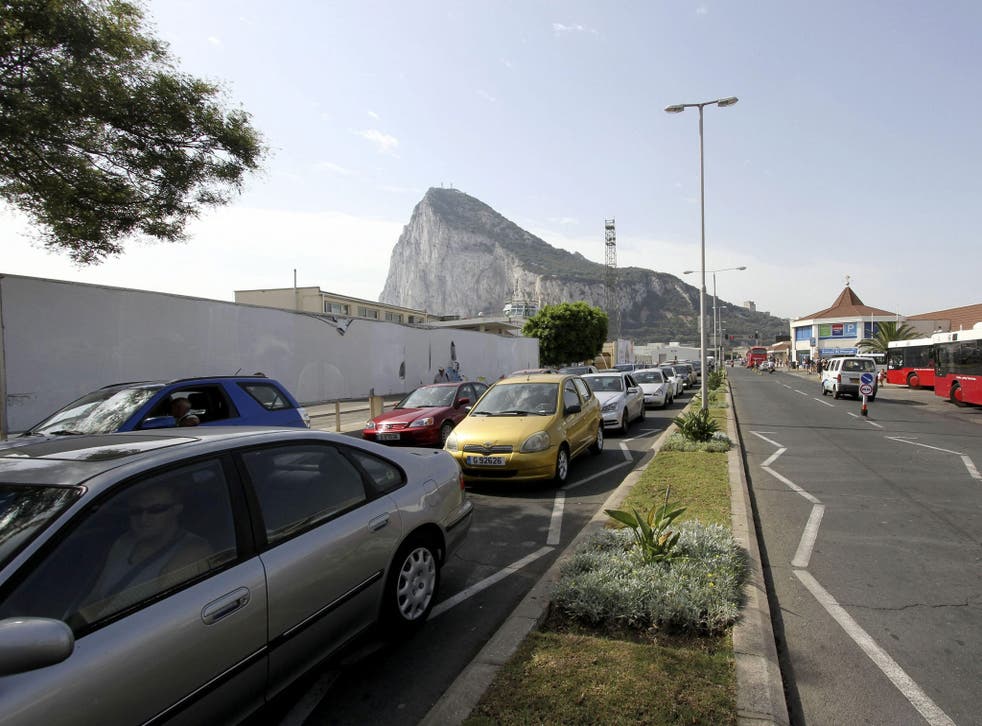 Spain did not violate European Union rules by imposing additional border and customs checks at its crossing point with Gibraltar, despite complaints by Britain that the move was "politically motivated", the European Commission has ruled.
David Cameron had called on the EU President José Barroso to investigate delays at the crossing over the summer amid British concerns that they were being imposed as revenge on the Gibraltese Government.
But the Commission said it had found no proof that Spain had violated EU rules.
"The Commission has not found evidence to conclude that the checks on persons and goods as operated by the Spanish authorities at the crossing point of La Linea de la Conception have infringed the relevant provisions of Union law," it said in a statement.
The Commission said its findings were based both on its observations during a visit in September and on information provided by both sides.
But it added that "the management of this crossing point is nevertheless challenging, in view of the heavy traffic volumes in a relatively confined space and the increase in tobacco smuggling into Spain."
Sir Graham Watson, a Liberal Democrat MEP representing Gibraltar, dismissed the Commission's findings. "It sounds to me as if Spanish officials have succeeded in nobbling this report," he said. "As the editor of Private Eye once said, if that's justice then I'm a banana."
Britain had accused Spain of imposing stringent border checks since late July in retaliation for Gibraltar placing concrete blocks in the sea to protect the waters from over-fishing. Spain complains that the blocks threaten the livelihoods of Spanish fishermen and blames Gibraltar for an increase in tobacco smuggling to the Spanish mainland.
Spain ceded Gibraltar to Britain in perpetuity in 1713 but has long argued that it should be returned to Spanish sovereignty. London says it will not do so against the wishes of Gibraltarians.
Responding to the EU decision, a Government spokesman said that Britain "continues to believe that Spain has acted unlawfully". He added that Britain would continue to provide evidence to the Commission.
"The fact that the Commission has not found evidence that EU law has been infringed is not the same as concluding that Spain has not acted unlawfully. The border operated significantly more smoothly than normal during the Commission visit," the spokesman said.
Join our new commenting forum
Join thought-provoking conversations, follow other Independent readers and see their replies