Spain's 'ghost' airport finally gets ready to welcome its first flights as Ryanair confirms routes between Castellon and the UK
The project cost more than €150m to build and was the brainchild of a local politician who is now serving a four-year sentence for tax fraud
Alistair Dawber
Wednesday 11 March 2015 18:52 Comments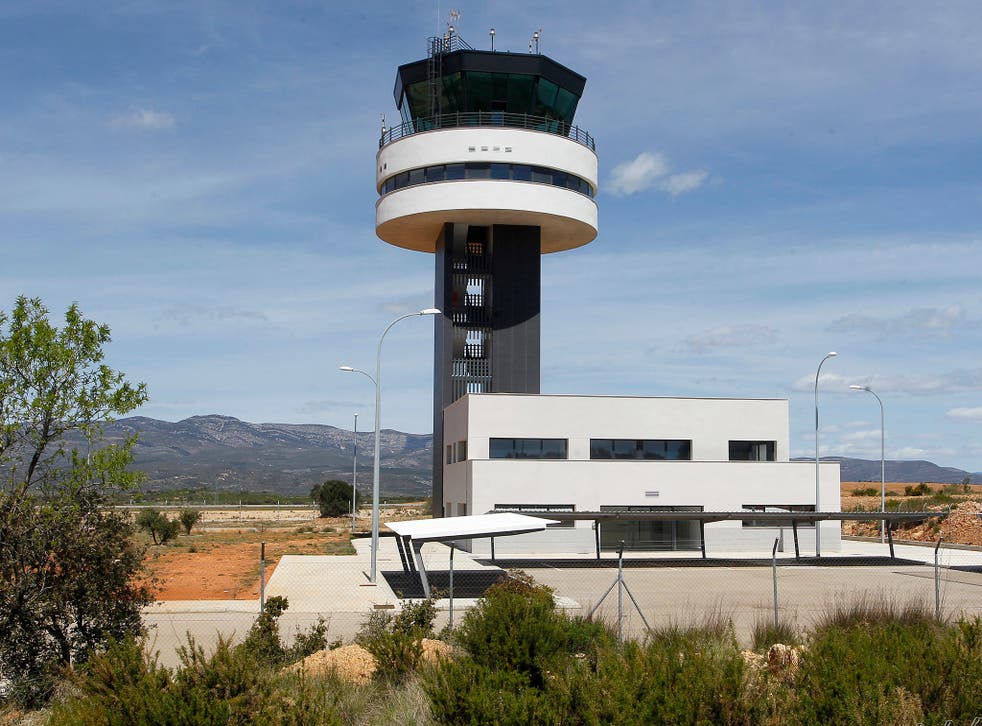 In September, something strange will happen at Castellon airport in eastern Spain: an aircraft will land there.
Despite being officially opened with much ceremony in March 2011, to date, no regular commercial flight has ever landed or taken off from the "ghost" airport, leaving it as a stark reminder of just how much Spain binged on cheap debt in the years before the economic crisis.
It cost more than €150m (£106m) to build and included, at its entrance, a 7.3m (24ft) copper statute – which itself cost over €300,000 – of Carlos Fabra, a local politician and the brains behind the project. Fabra, a member for the governing PP and the former head of the Castellon region, is unlikely to see the first plane land, however, since he is now serving a four-year sentence for tax fraud.
At the time of the grand opening, Fabra told reporters: "They say that we're crazy for inaugurating an airport without planes. They don't understand anything… this is an airport for people."
The white elephant is about to come to life, however, after Ryanair confirmed that it is set to open routes to Castellon from Stansted and Bristol airports in September.
"Now everyone from the Castellon region can also enjoy Ryanair flights at the first privately operated airport in Spain," said the company's marketing manager, José Espartero.
Travel agenda - 6/03/2015

Show all 8
It would be unfair to say that Castellon airport has not been used at all since 2011. The Villarreal football team sometimes uses it when chartering flights to play away games, although as some have pointed out, the club's shirt sponsor used to be none other than Castellon airport itself.
Castellon is one of a number of building projects that fell victim to developers going out of business, running out of funds or not appreciating that their masterpiece was not needed during the boom years.
Another airport, in Ciudad Real, remains unused despite costing more than €1bn to build. Airlines did use it, but left when the company managing it went bust.
In Benidorm, what was supposed to be Europe's largest block of flats – the 200m-high Intempo – has just been completed after taking more than eight years to build.
In the 1990s, Spain's regions were told by Madrid to embark on projects that would set them apart from each other and encourage tourists to visit places other than the Costas – as part of the project, Bilbao built the Guggenheim.
While projects such as Castellon airport attract attention, many other buildings – mostly housing blocks – sit unfinished and uninhabited across Spain.
With an economic recovery slowly gaining traction it is hoped that new developers finish some of these projects, but like the airport, many were not wanted, or needed, in the first place.
Register for free to continue reading
Registration is a free and easy way to support our truly independent journalism
By registering, you will also enjoy limited access to Premium articles, exclusive newsletters, commenting, and virtual events with our leading journalists
Already have an account? sign in
Join our new commenting forum
Join thought-provoking conversations, follow other Independent readers and see their replies