German socialist party SPD's popularity hits all-time high
Survey of 2,500 voters finds support for Chancellor Angela Merkel's Christian Democrats falling away seven months before federal elections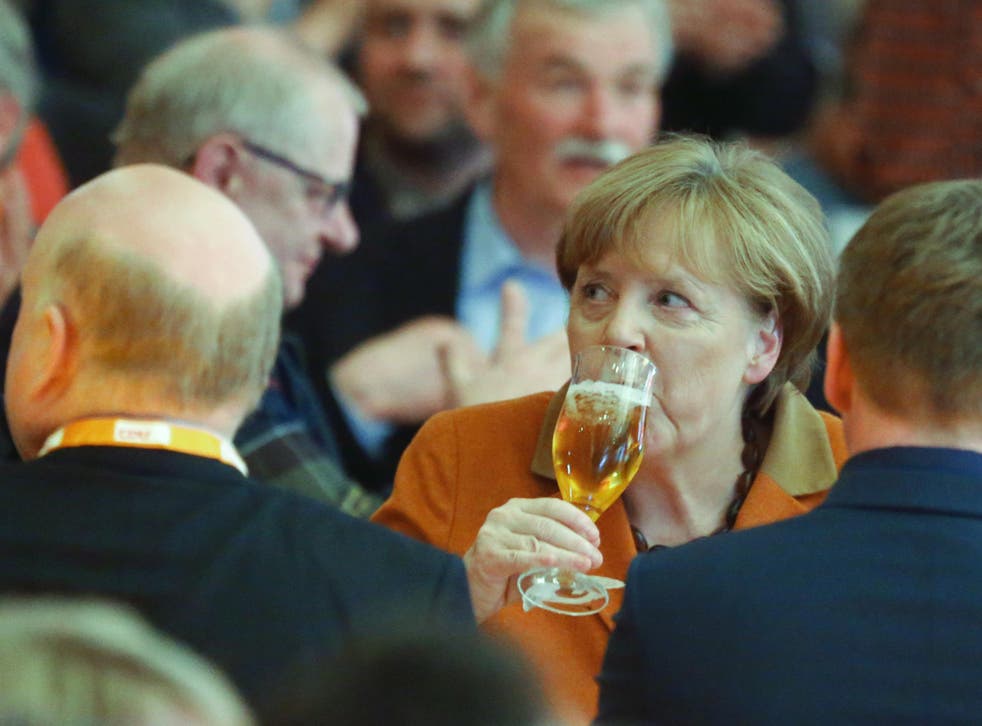 Germany's Social Democrats (SPD) narrowed the gap to Chancellor Angela Merkel's conservatives to 2 percentage points from 3 in the last week, according to a poll for Stern magazine by the Forsa Institute.
Seven months before federal elections, Wednesday's survey of 2,500 voters found support for Merkel's Christian Democrats (CDU) and their Bavarian sister party, the Christian Social Union (CSU), fell 1 point to 33 percent. The SPD was steady at 31 percent.
Some other leading opinion polls have showed the SPD ahead of or even with the CDU/CSU, including one on Sunday from the Emnid institute that put them neck-and-neck on 32 percent.
​Merkel is seeking a fourth term in the September 24 election. She currently leads a coalition government made up of her CDU/CSU and the centre-left SPD. Both are hoping to form a new government with smaller allies.
After years of glacial changes in poll numbers, the SPD's surge and CDU/CSU's slide has been one the most dramatic swings in recent German political history.
The CDU/CSU held a 17-point lead over the SPD in a similar Forsa poll on January 18. The SPD, whose fortunes have been revitalised since naming Martin Schulz as chancellor candidate, has gained 10 points since then.
Forsa managing director Manfred Guellner said the SPD was managing to win back support from many former non-voters thanks to Schulz and his comments suggesting he would push the SPD leftwards if elected.
World news in pictures

Show all 50
The Forsa poll also found the SPD's possible coalition partner, the Greens, rising 1 point to 8 percent while the hard-left Linke fell 1 point to 7 percent. Those three left-leaning parties would win 46 percent, which would likely fall short a majority.
Supplementing the 33 percent for the CDU/CSU, the pro-business Free Democrats (FDP) gained 1 point to 7 percent - leaving that combination also short of a majority.
The anti-immigrant Alternative for Germany (AfD), which has no coalition allies, rose 1 point to 9 percent.
Reuters
Join our new commenting forum
Join thought-provoking conversations, follow other Independent readers and see their replies