EU won't order Sputnik vaccine - but countries can still use Russian jab
Russia 'must deliver data' for vaccine to be cleared by European regulator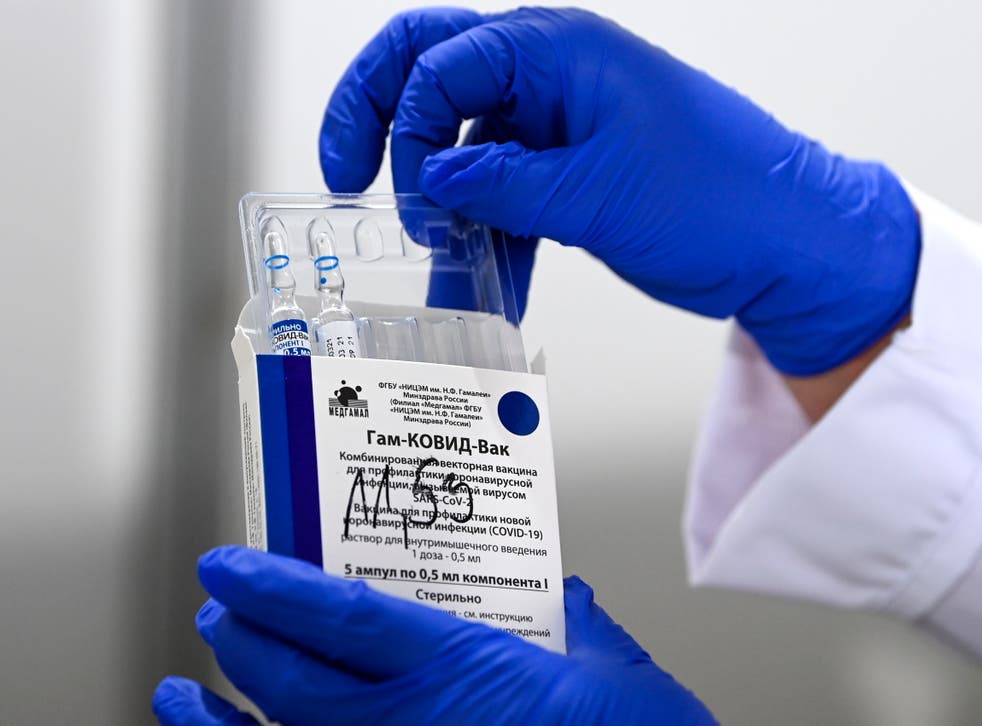 The European Union will not order Russia's Sputnik V Covid-19 vaccine on behalf of member states, Germany's health minister has said, adding that the country will hold talks about procuring doses itself.
Health minister Jens Spahn told WDR public radio that the bloc would not be ordering the Russian vaccine as it had previously done with other candidates.
Mr Spahn said that Germany "will talk bilaterally to Russia, first of all about when what quantities could come", emphasising the need for rapid deliveries.
He said: "To really make a difference in our current situation, the deliveries would have to come in the next two to four or five months already."
Like many European countries, Germany is in the midst of a third wave of infections that authorities say is being fuelled by the spread of a more transmissible virus variant first discovered in the UK.
Read more:
Germany's infection rate is currently lower than that of several neighbouring countries – however, it is still more than twice of the government target of a maximum 50 new cases per 100,000 residents.
The country of 83 million has administered an initial vaccine dose to 13 per cent of its population, while 5.6 per cent have received both doses.
The Sputnik V vaccine must be approved for use by European regulators before Germany will roll it out, Mr Spahn said, adding that "Russia must deliver data" for that to happen.
The minister's remarks follow Bavarian governor Markus Soeder signing an agreement to purchase 2.5 million doses of the jab once it is approved by the European Medicines Agency (EMA).
It also comes amid reports that the EU drug regulator will begin investigations next week into whether clinical trials of the Sputnik V vaccine followed global clinical and scientific guidelines.
According to a report in the Financial Times, sources close to the EMA's approval process are concerned that the trials may not have met ethics standards.
In response to the article, the official Twitter page for the Russian vaccine wrote: "Sputnik V team is going through a regular rolling review of EMA, in which good clinical practice (GCP) is a part of the standard procedure for all vaccines."
Hungary is the only EU member state so far to have rolled out the Russian vaccine, as well as China's Sinopharm jab, despite neither having been granted approval for emergency use by the bloc.
Join our new commenting forum
Join thought-provoking conversations, follow other Independent readers and see their replies