Former Brexit minister's parachute fails to open in skydiving scare
Steve Baker went into 'fast spiral dive' and had to deploy his reserve parachute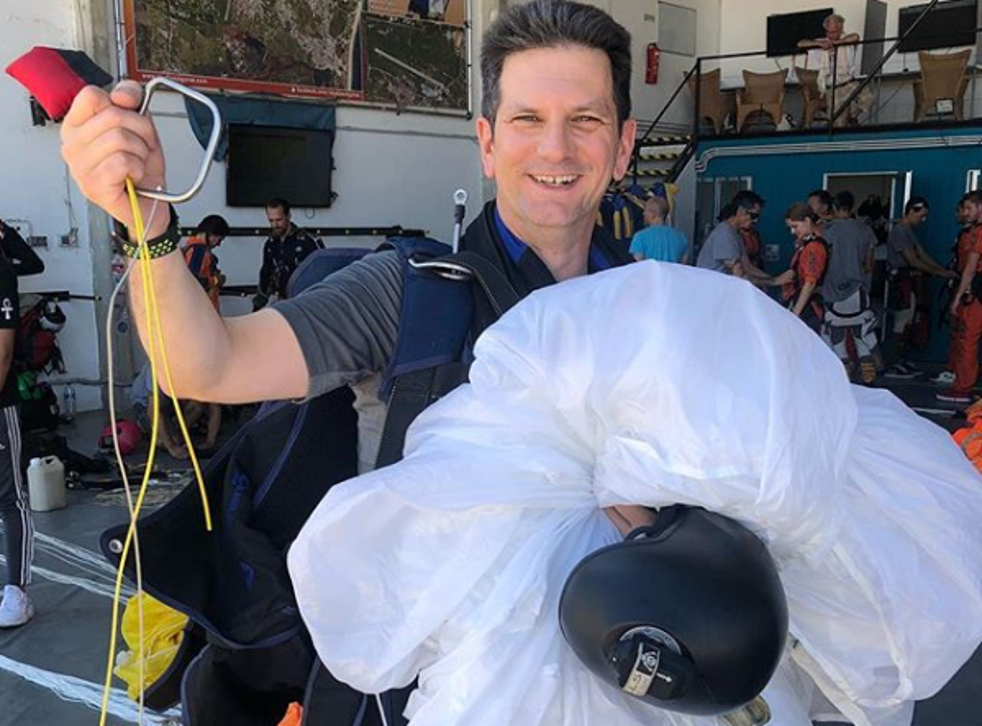 Former Brexit minister Steve Baker has said his parachute failed to open during a skydive on holiday in Portugal.
The Conservative MP, who quit as a minister in the Department for Exiting the European Union last month, got more adrenaline than he bargained for after a "fast spiral dive" forced him to open his reserve parachute.
He performed an emergency landing, touching earth on a golf course right next to the clubhouse in the Algarve last week.
Mr Baker revealed his close shave in an Instagram post, which showed the politician smiling and displaying the parachute which saved his life.
"Pleased my reserve parachute ... worked as advertised after a main malfunction last week," he wrote. "Emergency landing on nearby golf course perfect, next to clubhouse. Wished you were there etc."
What does a no-deal Brexit mean?
The influential Brexiteer told followers he went into the spiral dive after his left steering toggle jammed.
"After two attempts to release the toggle, I took the reserve," he said, praising the reserve parachute as "awesome".
Brexit casualties

Show all 10
It comes as Mr Baker reportedly prepares to challenge Theresa May by joining other Tory Brexiteers in publishing a "positive" blueprint for a hard Brexit.
The Brexit-backing European Research Group, a pressure group Mr Baker used to lead, plans to publish its manifesto in advance of the Tory party conference next month.
Join our new commenting forum
Join thought-provoking conversations, follow other Independent readers and see their replies