Storm Ophelia unearths ancient skeleton with skin still attached after waves batter Irish coast
Remains discovered by walker could be more than 1,000 years old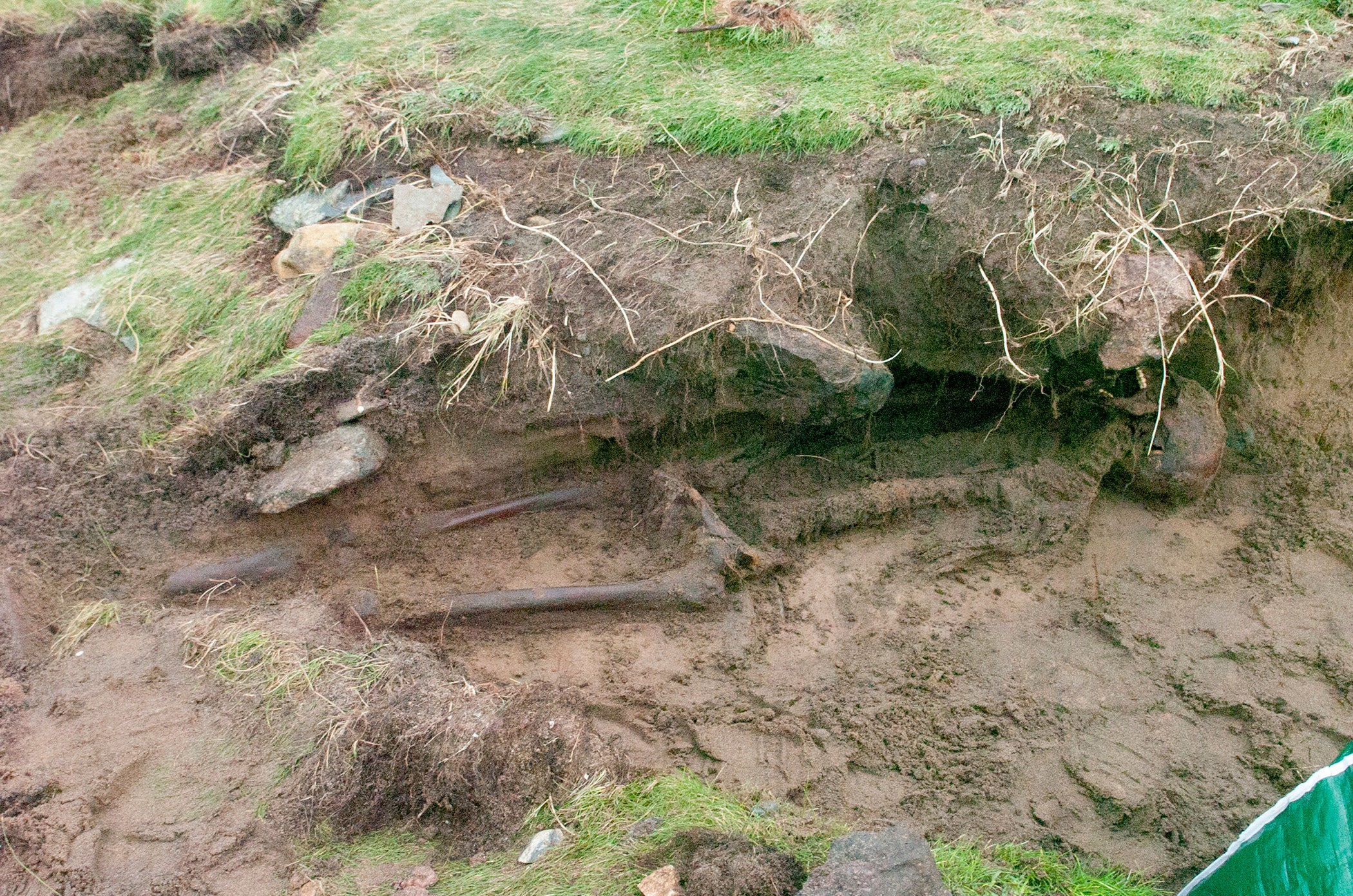 Storm Ophelia has unearthed an ancient skeleton with parts of its skin still intact after waves battered a walkway on the west coast of Ireland.
The remains, which could be more than 1,000 years old, were discovered by a walker on a beach near Kilmore Quay, County Wexford.
Jim Moore, a local councillor, told the Irish Daily Mirror: "People out walking discovered the remains on Tuesday afternoon. The area has been sealed off since then.
"It appears to be a grave, so in other words it is not a body that was washed ashore."
Marie Cassidy, Ireland's state pathologist, arrived on Wednesday to carry out an examination, where it was established the remains were likely from the Iron Age, which ended in the country around 1,600 years ago.
The suspicion that it is part of an historic burial site raises the possibility of there being more, especially after the discovery at Forlorn Point comes just two years after a similar skeleton was found a short distance away at Ballyteigue Bay.
It will now be taken to the National Museum in Dublin for testing to try and determine its exact age.
A spokesperson for the Garda, the Irish police force, said: "At approximately 4.45pm on Tuesday people out walking at Forlorn Point, Kilmore Quay discovered skeletal remains.
"Gardai were called and the services of the State Pathologists Office and a Forensic anthropologist were sought.
Storm Ophelia reaches Ireland and UK
Show all 8
"It was established that the remains were historical maybe from the iron age. The National Museum will take custody of the remains."
At least three people have died during the Storm Ophelia, including one woman whose car was hit by a falling tree.
Images taken by Jim Campbell Photography.
Join our commenting forum
Join thought-provoking conversations, follow other Independent readers and see their replies