Austrian authorities investigate after 11-year-old Afghan boy 'kills himself in refugee camp'
The child was left to care for his six siblings, according to reports
Rachel Roberts
,
Chris Baynes
Sunday 19 November 2017 01:02 Comments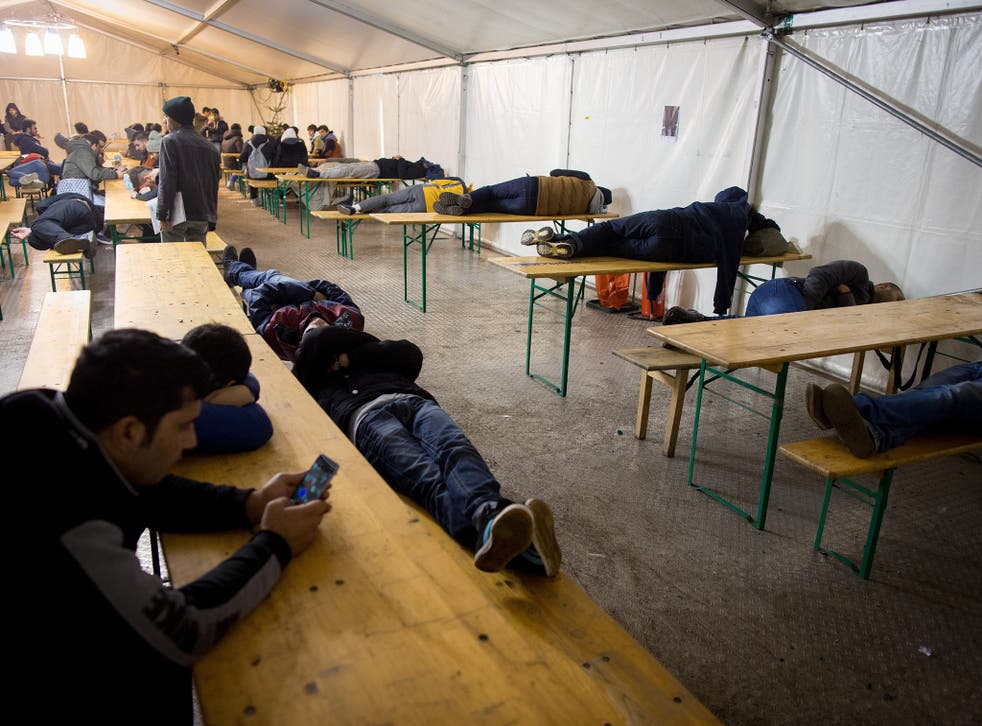 Authorities are investigating the apparent suicide of an 11-year-old Afghan boy at a refugee camp in Austria.
The child had reportedly been struggling to help care for his six siblings at the camp in Baden, south of Vienna, where they had lived since last year.
He died a day after being taken to hospital in the capital, police said. They did not reveal how he had taken his life.
Austrian ombudsman Guenther Kraeuter announced an inquiry into the boy's death following claims, reported by public broadcaster Oe1, that authorities had been aware of the family's difficulties.
Austrian media reported that the boy had been left in charge of his siblings by his 23-year-old brother.
Authorities said they noticed "nothing unusual". The boy's death appeared to be the latest in a wave of suicides among young refugees in Europe.
The UN's children agency Unicef has denounced "the lack of protective measures for migrant children in Europe", accusing EU member states of doing "much too little".
Human Rights Watch warned in July that a deal struck by the EU to slow refugee boat crossings to Greece was driving levels of suicide and self-harm upwards.
Asylum seekers detained on islands in the Aegean Sea described how they saw people setting themselves on fire, hanging themselves and cutting their wrists in desperation at their squalid living, according to a report by the organisation.
Inside the classroom with Chios's child refugees

Show all 13
Dozens of asylum seekers, including children, reported rising anxiety, depression, post-traumatic stress disorder (PTSD) and other mental illnesses as they were forced to wait months on end in "horrific conditions" to see if they would be granted passage to the Greek mainland or deported to Turkey.
There have been reports that Afghan refugees are sometimes treated as "second class" in comparison to Syrians by Western governments, with the asylum process for Afghans reportedly taking much longer due to a belief that many Afghans are not forced to leave their homes but rather are economic migrants.
Since 1979, Afghanistan has ranked between four and five out of five on the political terror scale, a measurement developed by political scientist Mark Gibney. Level five is the highest and is defined as a condition where: "Terror has expanded to the whole population."
In 2015, there were around 2.7 million Afghan refugees – the world's second-largest group after Syrians.
Suicide rates among Afghan teens in Sweden are reported to have soared following the implementation of tougher suicide rules.
During a two week period in January and February this year, seven unaccompanied minors were reported to have attempted suicide in different housing centres across the Scandinavian country – with three of them dying.
Austria has received almost 150,000 asylum claims since 2015, making the wealthy nation of 8.75 million one of the highest recipients per capita in Europe's migration crisis.
The far-right Freedom Party is expected to enter Austria's government in coalition with the centre-right People's Party (OVP) following the recent election where the electorate lurched decisively to the right following concerns over immigration.
Register for free to continue reading
Registration is a free and easy way to support our truly independent journalism
By registering, you will also enjoy limited access to Premium articles, exclusive newsletters, commenting, and virtual events with our leading journalists
Already have an account? sign in
Join our new commenting forum
Join thought-provoking conversations, follow other Independent readers and see their replies