Swedish politician steps down after asking if anyone could 'shoot' Donald Trump on Facebook
Roland Peterson says he is 'pissed' at US President's approach to climate change but admits the post was 'idiotic'
Tom Embury-Dennis
Tuesday 24 January 2017 18:07 Comments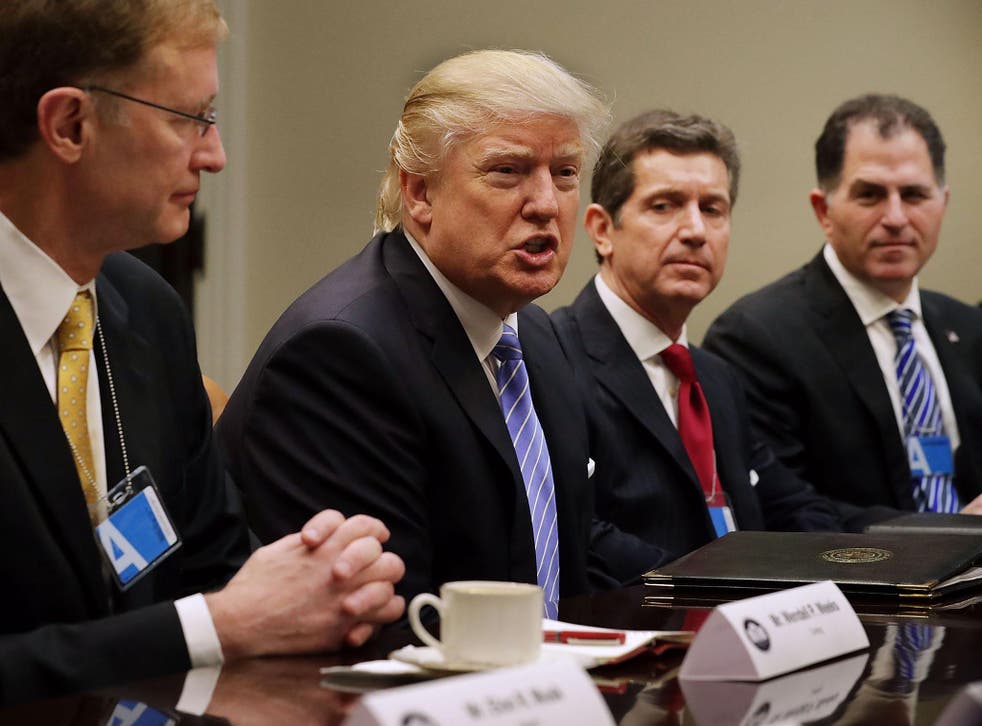 A Swedish politician has resigned after asking if anyone could "shoot" Donald Trump.
Roland Peterson, a member of the local council in the southeastern city of Kalmar, posted the question on Facebook after he was left dismayed by the new US President's approach to climate change, the Ostra Smaland newspaper reported.
"I believed that Donald Trump would calm down after he became the President," he wrote. "But how wrong I was! He exceeded my worst fears!"
He went on to suggest that someone should "shoot" the US leader.
He deleted the post within an hour, but later announced his resignation from both the council and the Swedish Social Democratic Party in a letter to party members.
It followed an angry reaction to the post from his colleagues.
Johan Persson, a fellow councillor, told the newspaper it was "totally unacceptable", while Roger Holmberg, chairman of the Social Democrats in the city, called it "idiotic".
Donald Trump: 11 things that have happened since he became US President
He said: "One might think that someone has crazy opinions, but to even think about the idea of violence is completely wrong".
Mr Peterson told Ostra Smaland he had posted the comment because he was "so pissed" over Mr Trump's approach to climate change.
"He risks the entire future of the earth. When we finally got the world to start going in the right direction he begins new oil wells and coal production," he said.
In pictures: Protests, pomp and Donald Trump

Show all 30
"But I agree that it was idiotic."
Since his inauguration on 20 January, Mr Trump has branded environmentalism "out of control", suspended Environmental Protection Agency grants, and removed all mention of climate change from the White House website.
Register for free to continue reading
Registration is a free and easy way to support our truly independent journalism
By registering, you will also enjoy limited access to Premium articles, exclusive newsletters, commenting, and virtual events with our leading journalists
Already have an account? sign in
Join our new commenting forum
Join thought-provoking conversations, follow other Independent readers and see their replies