Swiss voters reject '1:12' proposal to cap top executives' pay in latest referendum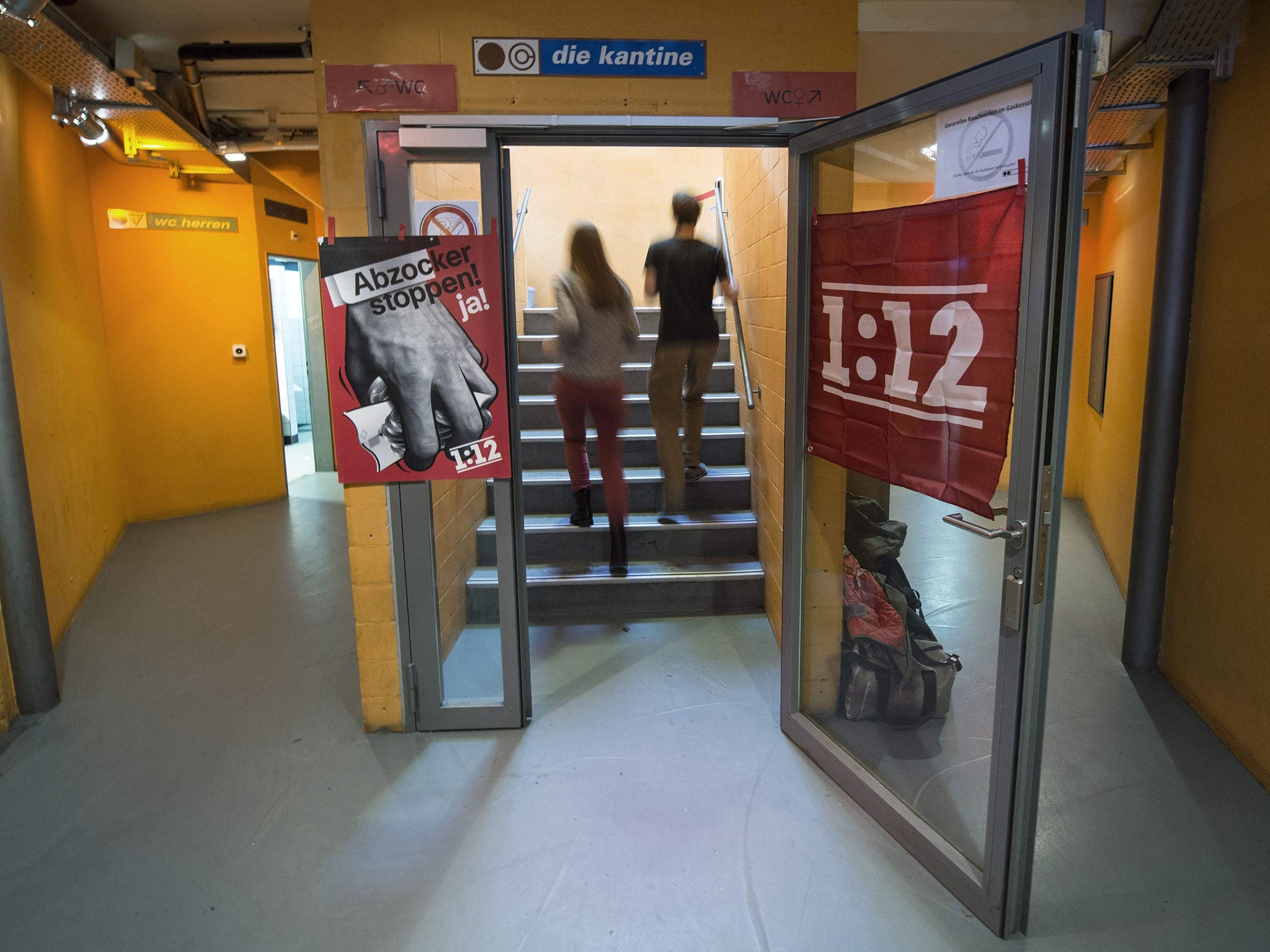 Swiss voters today overwhelmingly defeated a proposal to limit the pay of top executives to 12 times the wages of their lowliest employees.
The referendum result flew in the face of opinion polls suggesting that Swiss people have been angered by the explosion in the earnings of senior management in recent years.
The so-called "1:12" proposal was rejected by a margin of around two to one. Supporters of the initiative pointed ruefully to a campaign by big business to convince voters that a pay ceiling would destroy Switzerland's international competiveness and drive out many multinational companies.
They said that the 1:12 proposal was defeated by a 1:40 disparity in pre-poll advertising – a modest Sfr200,000 (£136,000) spent by the "Yes" campaign and a crushing Sfr8m for the "No".
"Of course we're disappointed," said David Roth, leader of the Young Socialists, who had devised the proposal for the most stringent controls on top pay in any Western democracy. "Our opponents succeeded in making people afraid."
Mr Roth insisted, however, that time, and the growing anger of ordinary people, would prove the proposal to have been justified. "There can be no future for an economic system based on salaries in the millions, on financial speculation," he said. The head of the Swiss employers' association said that he was "relieved" that the proposal had been soundly defeated. "This is an important decision for Switzerland as a business location," Valentin Vogt said. "The people have decided clearly that setting salaries in this country is not a matter for the state."
The gfs.bern polling organisation said that counting completed by mid-afternoon suggested that the 1:12 proposal had been defeated by a margin of 66 per cent to 34. To become law, a referendum proposal needs a majority of voters and cantons. Completed results from the first 20, out of 26, cantons were all heavily in favour of "No".
The result contradicted the spirit – but not the letter – of Swiss referendum decisions in March to give shareholders more say on executive pay and to ban one-off bonuses such as large "golden hellos" and "golden goodbyes".
The pay debate has since been heated by the decision of the Swiss drug group Novartis to pay a "golden gag" of Sfr72m (£49m) to its outgoing chairman, Daniel Vasella, not to work for rival companies.
Switzerland prides itself on being ultra-competitive but also on being a socially stable country without the extreme class disparities seen elsewhere. The country is the headquarters of giant multinationals ranging from the Roche pharmaceutical group, to household names such as Nestlé and Procter & Gamble and big financial players such as UBS and Credit Suisse.
Join our commenting forum
Join thought-provoking conversations, follow other Independent readers and see their replies