Switzerland landslide: Eight people missing after rockfall near Italian border
Nationals of Germany, Austria and Switzerland among those lost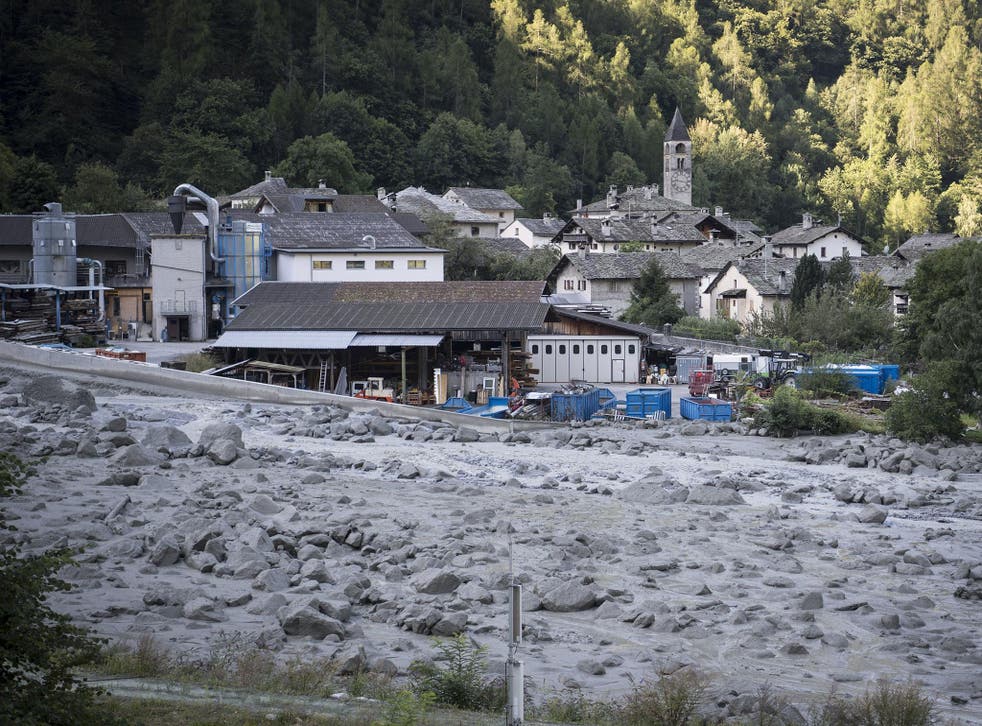 Eight people are missing and several villages have been evacuated after a landslide in southeast Switzerland, police said.
Around 100 people were evacuated from the village of Bondo yesterday.
Rolling rocks reached the entrance of the village and police in Graubuenden canton said some buildings were damaged.
Police said they are yet to be able to reach eight people who were in the Bondasca valley at the time of the slide – nationals of Germany, Austria and Switzerland.
Six of those people have been reported missing by relatives, prompting an "intensified" search overnight.
A Swiss army helicopter was deployed as part of the search.
An emergency warning system was set up in the village after a massive landslide in 2012.
Join our new commenting forum
Join thought-provoking conversations, follow other Independent readers and see their replies