Terror threat forces 'anti-Islamisation' Pegida group to cancel rally
The Dresden-based group said that police had received a 'concrete' threat against one of the organisers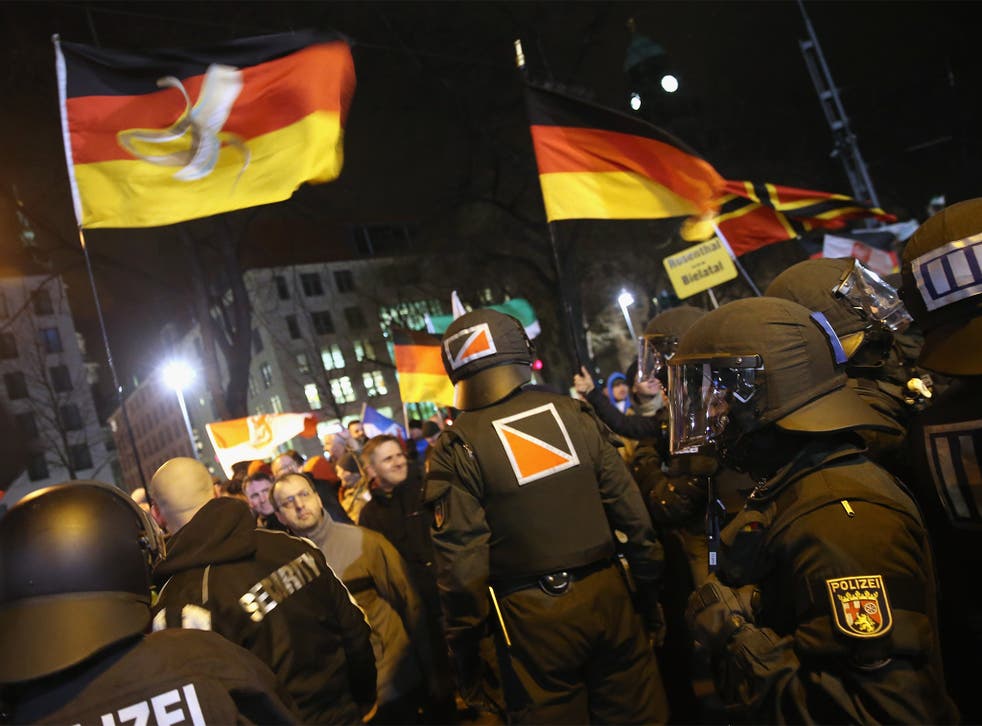 The "anti-Islamisation" group Pegida has cancelled its weekly rally because of a terrorist threat against one its leaders.
Pegida, or Patriotic Europeans against the Islamisation of the West, has organised marches every Monday in the east German city of Dresden since October last year, against what it believes is the Islamisation of the West.
On their Facebook page, the group wrote that Monday's rally had to be called off because of security concerns. According to police "there is a concrete threat against a member of the organisation team".
Instead of demonstrating in person, Pegida has asked its supporters to hang flags out of their windows and light candles on Monday evening.
Last week police said that the rally attracted 25,000 people, the largest number in attendance to date.
Dresden police chief Dieter Kroll said in a statement that he issued an order banning the rally because there was a "concrete" threat connected to one of the Pegida team.
Thousands rally in Dresden, Germany

Show all 10
While Mr Kroll did not specify where the threat had originated, he said that it resembled an Arabic-language tweet, which described Pegida as an "enemy of Islam".
As there was no information on the attacker or how the attack might be implemented police took the decision to cancel the event, as there was no way to prevent a possible incident.
Despite being well attended, Pegida rallies have drawn criticism from German politicians and demonstrations against the group have drawn larger crowds.
Angela Merkel has said that the leaders of Pegida have "prejudice, coldness, even hatred in their hearts".
The far-right group is working with the German authorities to plan a secure rally for their next gathering, due on 26 January.
Additional reporting by AP
Join our new commenting forum
Join thought-provoking conversations, follow other Independent readers and see their replies