The Balotelli effect: Silvio Berlusconi surges ahead in polls weeks before Italian general election
Michael Day
Friday 01 February 2013 17:14 Comments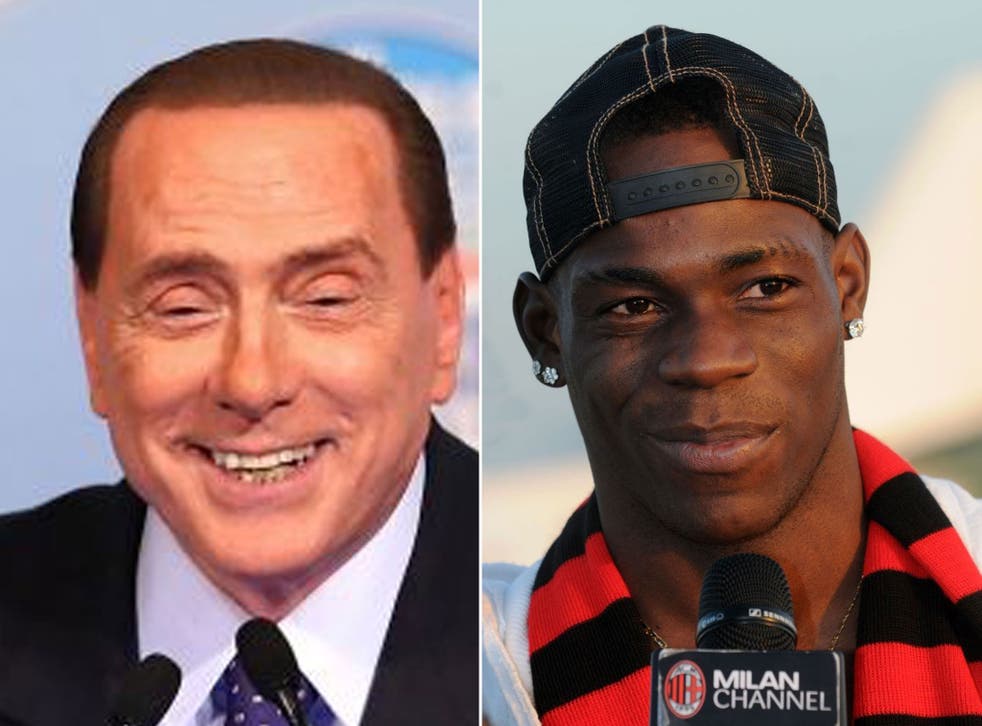 A blitz of TV appearances, populist sound bites and even the signing of star striker Mario Balotelli for his AC Milan football club appear to have helped ex-Italian premier Silvio Berlusconi surge in the polls, just three weeks ahead of a general election.
The mogul's centre-right coalition is now within 5 percentage points of the centre-left Democratic Party (PD), which many have confidently predicted will form the next government.
The PD fell by 1.6 per cent in the past week to 32.8 per cent. But Berlusconi's center-right bloc is now at 27.8 per cent, up almost 1.3 points in the week, according to a SWG poll released on Wednesday.
Pundits say the PD may have been hit by the corruption scandal engulfing the Monte dei Paschi di Siena bank, which traditionally has strong links with the Italian left.
Mr Berlusconi today stepped up his rhetoric against Germany and the Euro. "Austerity in Europe has been imposed by Germany and led to 50 million unemployed or under-employed," he said.
The 76-year-old, who is appealing a tax fraud conviction he received in October, has also railed against the unpopular Imu property tax introduced by outgoing premier Mario Monti to help balance the books.
Most political observers maintained that the PD, led by Pierluigi Bersani, was still on course to win a majority in the lower house. But the centre-right's advances made it likely that the PD would have to form an alliance with Mario Monti's small centrist-grouping to prevent its legislation from being blocked by Berlusconi-supporters in the Senate.
Register for free to continue reading
Registration is a free and easy way to support our truly independent journalism
By registering, you will also enjoy limited access to Premium articles, exclusive newsletters, commenting, and virtual events with our leading journalists
Already have an account? sign in
Join our new commenting forum
Join thought-provoking conversations, follow other Independent readers and see their replies