Toulouse drugs war: Two die in two days as violence escalates
Police say 'We're clearly into score settling'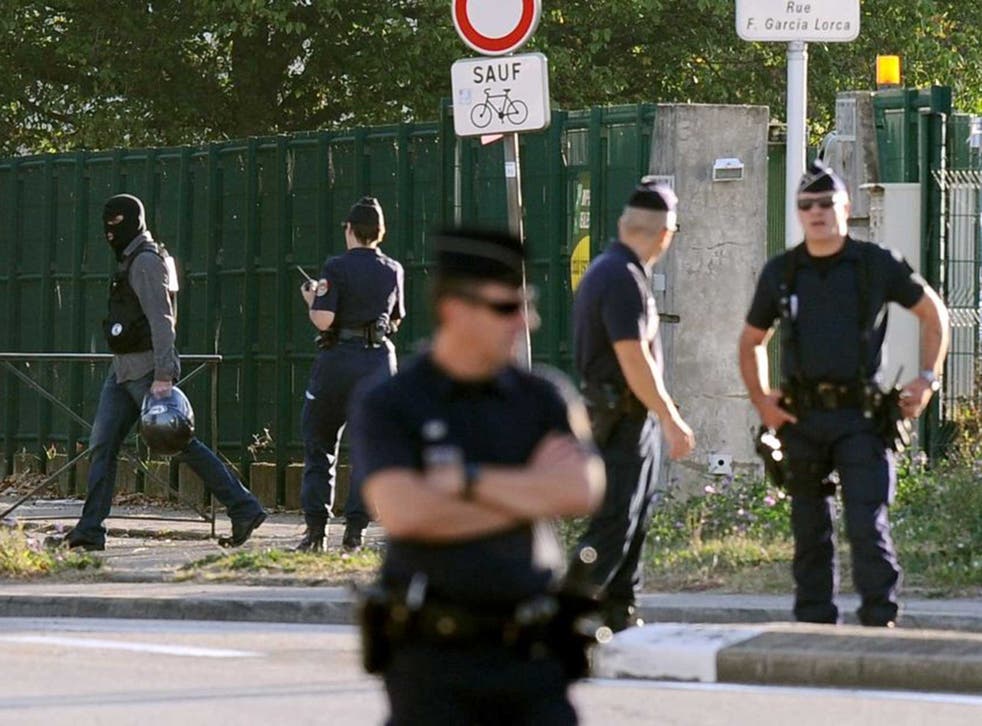 Toulouse risks becoming the new Marseilles, France's murder capital, according to police, who are investigating two suspected revenge killings in as many days which have been linked to the city's illegal drugs trade.
A 24-year-old suspected drugs trafficker was executed at point blank range on Friday evening in the southern Toulouse suburb of La Fourguette by a helmeted man who targeted him in a café, prosecutor Michel Valet said on Saturday. Mehdi El Aouamad's body was raked with six bullets from a Kalashnikov assault rifle before the murderer fled with an accomplice on a scooter.
The shooting came 24 hours after a similar execution-style killing on Thursday of a 29-year-old who had recently been released from jail after being convicted of murder.
Police found 15 spent cartridges at the scene in Beauzelle, north-west Toulouse where Walid Larbi-Bey was killed.
Both victims, of North African origin, had grown up in the troubled Les Izards suburb of the "pink city", where drugs trafficking is rife. Police suspect that the two murders may be connected and one said: "We're clearly into score settling," in an escalating drugs war among gangs.
Asked whether Toulouse is now the new Marseilles, Mr Valat said: "Unfortunately, Marseilles has nothing to envy us in this series of events. I think the situation is extremely serious. In less than nine months, we've had four assassinations and two attempted murders."
Marseilles, France's second largest city, still has a far higher death toll linked to drugs traffickers in the city's northern districts. A total 15 people have been killed since January in such score settling in Marseilles where crime is an inner city problem, unlike other big French cities where problem communities are parked in the suburbs which ring the urban centres.
The most recent attack in Marseilles was on 1 August, when a man was shot several times in a drive-by shooting in the eastern Bel-Air district. It was the port city's fifth suspected revenge killing in one month.
One suspected dealer who was shot with an assault rifle after being knocked off his scooter on 18 July was the nephew of a deputy mayor of the city, Nora Preziosi. She was brought up in northern Marseilles and had lost another nephew in similar circumstances in 2012.
According to Mr Valet, the radicalisation of the criminal underworld marks a worrying new departure for Toulouse, which became notorious for a shooting spree two years ago by self-styled al-Qa'ida jihadist Mohamed Merah. Merah, who was also raised in Les Izards, was killed in a gun battle with police in March 2012.
"We're faced with extreme violence, which has not only not been stopped, but is getting worse," Mr Valet said.
Toulouse has seen gang rivalry and extortion rackets over money or drugs "which go bad," said the local paper, the Depeche du Midi.
"But not a war between former friends turned enemies who come from the same neighbourhood."
Youths from Les Izards frequent a pizzeria where Mr El Aouamad worked, and investigators have traced the latest two killings to the attempted murder of one of the managers there in early December. Mr Larbi-Bey was arrested after that shooting but investigators were unable to press charges. Then on January 21st, 25-year old Miloud Nemar was mowed down by automatic gunfire at point blank range in the pizza parlour where apparently the killers mistook him for the manager.
Mr Valet has appealed for witnesses to come forward after the tit-for-tat shootings since Thursday, but according to local sources such cooperation between police and the communities in the suburbs is rare.
Residents of Toulouse, half the size of Marseilles which has a population of 850,000, are concerned about their picturesque city descending into Marseilles-style violence.
But one resident of the Bagatelle district where Friday's shooting took place told RTL radio yesterday: "Nobody's surprised. I've just moved here from the north, and it's worse than Paris here."
In Marseilles, Manuel Valls, as interior minister before he became prime minister, ordered the creation of "priority security zones", but the spate of gangland killings in Marseilles appears to show that increasing the number of police in certain areas has not proved a deterrent.
Join our new commenting forum
Join thought-provoking conversations, follow other Independent readers and see their replies