Toulouse killer: So far he has struck every four days. And Friday is day four
John Lichfield finds the people of Toulouse living in fear as police scramble to find the 'scooter murderer' before he resurfaces to kill again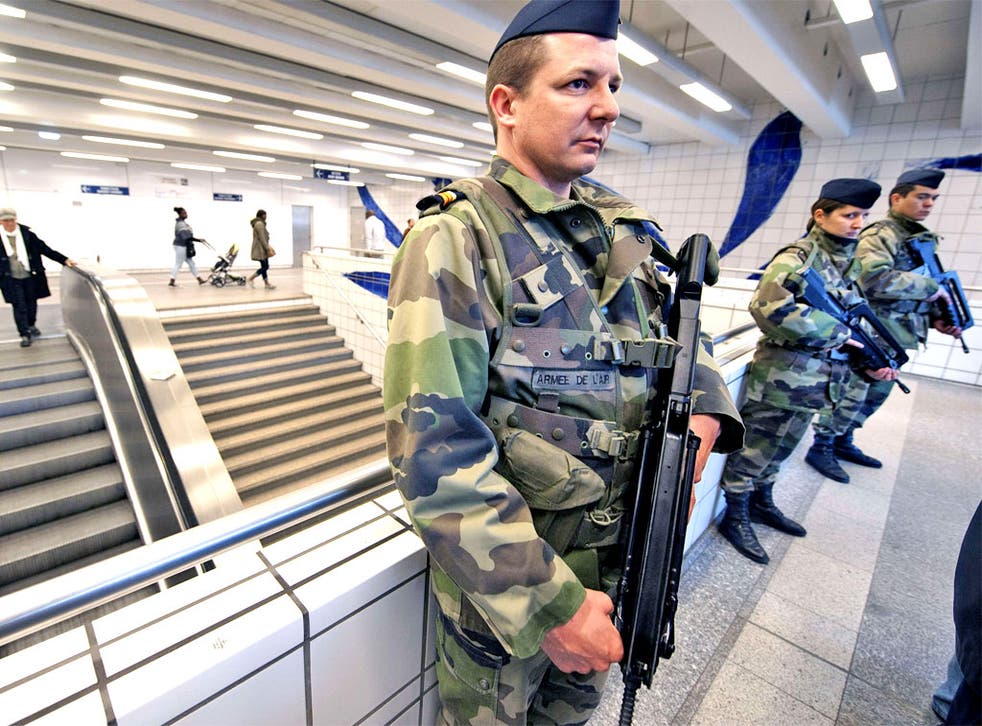 A blanket of fear settled on Toulouse yesterday as hundreds of detectives raced against the clock to find a calculating – and almost certainly racist – serial killer before he strikes for a fourth time.
After three savage attacks in eight days, authorities believe that the warped vanity of the "scooter killer" may drive him to murder again before the end of the week.
It emerged yesterday the attacker wore a miniature video camera around his neck while he slaughtered a teacher and children aged four, five and seven at the Lycée Ozar Hatorah in a sleepy, leafy suburb of Toulouse on Monday. His use of a high-powered scooter and the latest video technology points, authorities say, to an organised and very modern kind of serial killer who has a strong sense of impunity and even of heroism. Criminologists spoke of the possibility of a psychopath who planned to make a home-movie of his crimes like a "hunting trophy".
The killer, who is believed tentatively to be a white man with military or weapons training, also murdered three paratroopers of North African origin in attacks in Toulouse last Sunday week and in Montauban, 30 miles north, last Thursday. If he continues the same pattern, police fear he could strike tomorrow or Friday.
Police and security services have not ruled out the possibility of an extremist Islamic attacker, but French anti-racist groups are convinced the ruthless gunman is driven by racism and anti-Semitism. "It seems clear these people were slaughtered in our country just because they were North African or Jewish," the SOS anti-racism group said. "You only have to look at first names of the victims: Myriam, Imad, Arieh, Mohamed, Jonathan, Abel and Gabriel."
On the streets of Toulouse there was a palpable sense of fear. Muriel Gavil, 38, a bar manageress, said: "I've taken my 14-year-old daughter out of school. Who knows where this man might strike next? In the Metro, in a bus or in a bar? Until they catch him, we are all targets."
Malika Djennane, 36, a mother of two of Tunisian origin made a pilgrimage to the Ozar Hatorah school yesterday to place a candle in a sprawling, pavement shrine of candles, flowers, toys and teddy bears. "Last night my [six-year-old] daughter made sure that our front door was locked three times," she said. "How can you explain to a little girl there is man in our city who executes children in cold blood?"
The bodies of the four victims at the Ozar Hatorah school – a religion teacher and rabbi, Jonathan Sandler, 30, his sons Arieh and Gabriel, five and four, and Myriam Monsonego, seven – were flown from Toulouse to Paris last night and then to Israel for burial. Earlier, members of the 25,000-strong, Toulouse Jewish community gathered at the school for prayers around the coffins in the presence of the Interior Minister, Claude Guéant.
An elderly man in a skull-cap, who said he was a friend of the Sandler family, said: "There are no words for what I feel... except to say this is not an attack on the Jewish community. It's an attack on all of us, an attack on France. He must be caught."
The political implications – and the possible political causes – of the scooter killer's attacks began to be felt in the French presidential election campaign yesterday. Jewish and Muslim community leaders have suggested that the attacks should be seen in the context of divisive remarks about immigration, unlabelled halal and kosher meat and "national identity" made by the far-right candidate Marine Le Pen – but also in recent weeks by President Sarkozy.
Without attacking Mr Sarkozy directly, the Socialist front-runner, François Hollande, called on all candidates to "control" their language. "There are words that influence, which strike home, which liberate feelings," he said. "At the summit of the state, nothing of this kind can be tolerated. Nothing." The centrist candidate, François Bayrou, was even more direct, talking of a "moral sickness" in France and "growing climate of intolerance".
There were moving signs yesterday, however, that the Toulouse killings, might heal, as well as divide. One large bouquet in the heaps of flowers outside the Ozar Hatorah school was labelled: "Parents Musulmans avec vous" (Muslim parents with you). At one point, a Muslim man appeared and placed a prayer mat in the street and knelt, head down, in the direction of the school.
Join our new commenting forum
Join thought-provoking conversations, follow other Independent readers and see their replies