TTIP controversy: EU drops pesticide laws because US says it should
European Commission denies that the TTIP had any bearing on the decision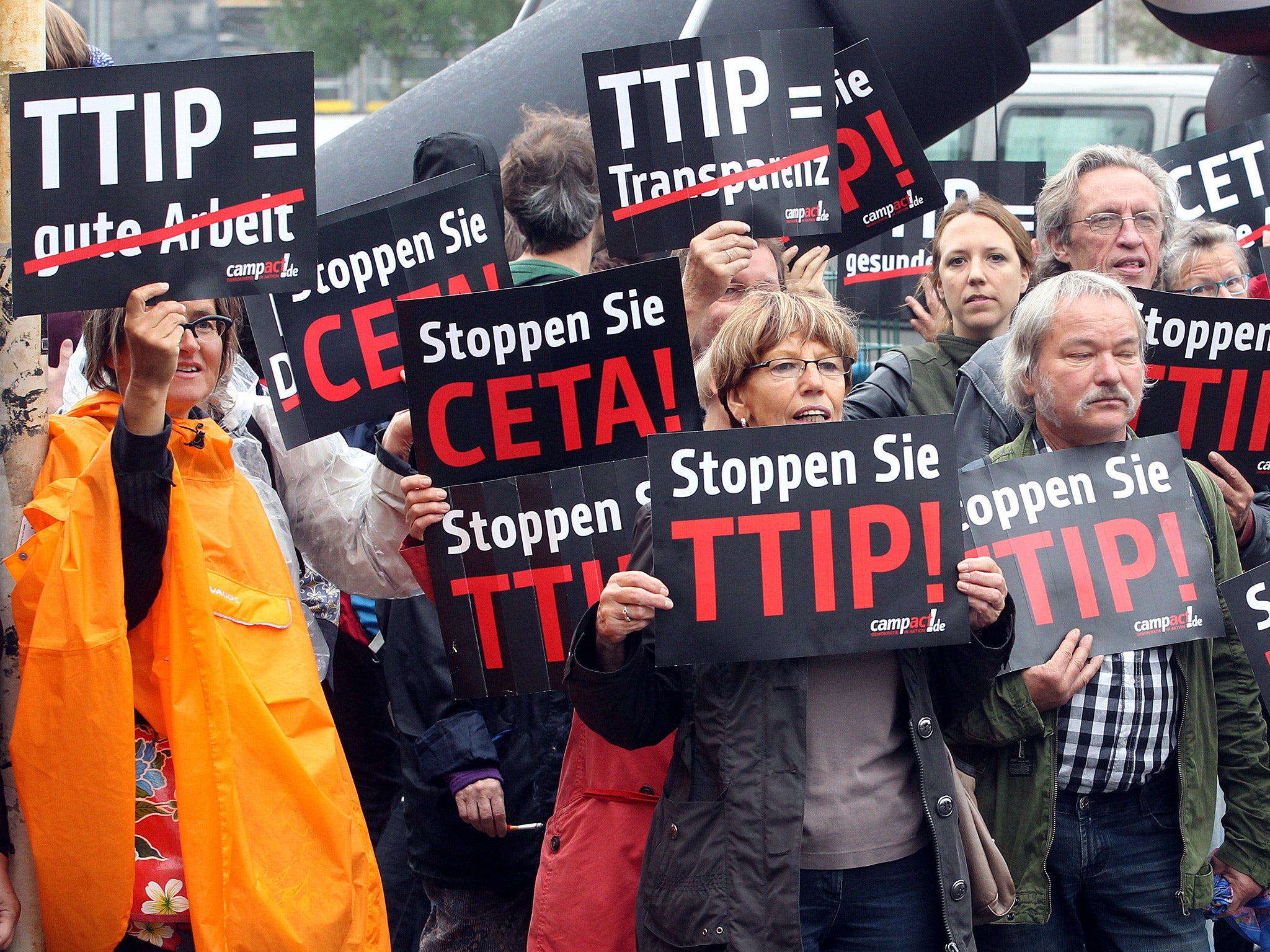 The EU scrapped planned pesticide regulations under pressure from US officials over the controversial transatlantic trade deal TTIP, newly published documents have revealed.
According to documents obtained by the Pesticides Action Network (PAN) Europe, a visit from high-level officials from the US Mission to Europe and the American Chambers of Commerce (AmCham) in July 2013 convinced the EU to drop planned rules that could have led to the banning of 31 pesticides containing health hazardous chemicals.
AmCham representatives reportedly "complained about the uselessness of creating categories and thus, lists" of prohibited substances during the meeting, and US trade officials "emphasised the need for an impact assessment," The Guardian has reported.
The European Commission at first resisted, claiming that though they back TTIP "they would not like to be seen as lowering EU standards," but relented later that same day, a letter from the desk of the Commission's secretary-general has shown..
_________________________________
What is TTIP? The Transatlantic Trade and Investment Partnership is an agreement between the US and the EU designed to encourage free trade by removing commercial barriers.
_________________________________
Samuel Lowe, TTIP campaigner for Friends of the Earth, told The Independent: "This is yet further evidence that the European Commission is more than willing to trade off, weaken, or delay much needed regulation and protections for the sake of completing this TTIP trade deal.
"The repeated claims that TTIP will not undermine our standards here in Europe and the UK are becoming less and less credible by the day."
The pesticides the rules would have affected contain endocrine disrupting chemicals (EDCs), the illnesses to which its been linked include cancer and male infertility — the health costs have been estimated at €150bn per year.
The EU will vote on legislation to regulate EDCs in 2016 at the earliest, instead of 2014 as was planned previously.
US officials have been lobbying prior to the July intervention, with AmCham writing to the European Commission a month earlier warning of the "wide-reaching implications" of the proposals and urging looser limits for exposure to EDCs that would be based on a substance's potency.
There is also reports of a high-level internal note to European Health Commissioner Tonio Borg the week before the decision to drop the proposal was made in which concerns from the other side of the Atlantic were stressed.
There was massive lobbying efforts from European firms over EDCs regulation in the weeks leading up to the decision, with the European Chemical Industry Council claiming it "could become an issue that impairs the forthcoming EU-US trade negotiations."
64 MEPs raised questions about the delay to the EDC legislation earlier this year.
A European Commission spokesperson told The Guardian: "The ongoing EU impact assessment procedure is not linked in any way to the TTIP negotiations.
"The EU will proceed to the adoption of definitive criteria to identify endocrine disruptors, independently from the further course of our TTIP negotiations with the US."
Join our commenting forum
Join thought-provoking conversations, follow other Independent readers and see their replies