TTIP: David Cameron attempts to rally support for controversial international trade deal
Prime Minister claims TTIP won't harm the NHS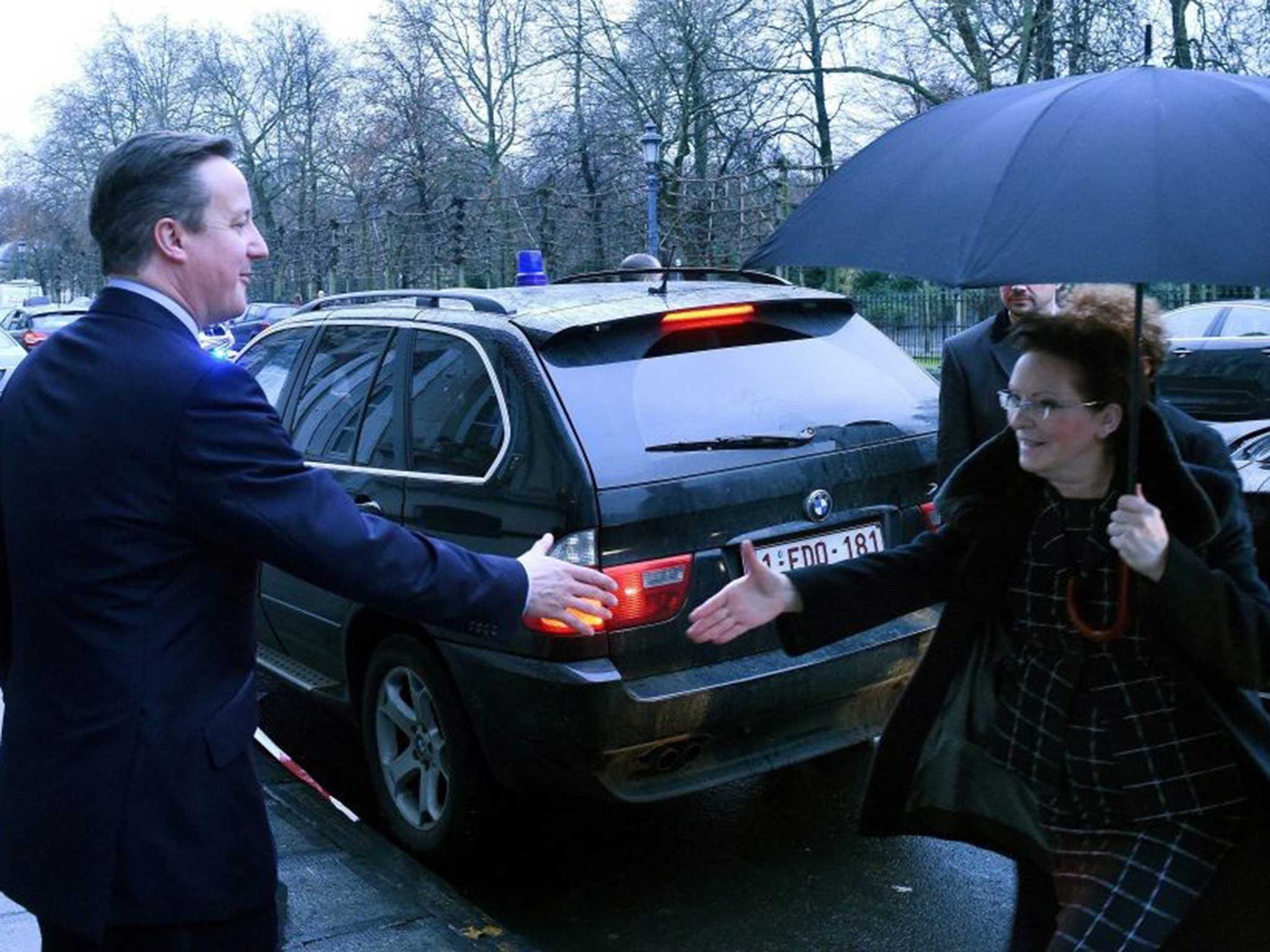 David Cameron and six other EU leaders have joined forces with European business leaders to try to inject new life into flagging talks on a trade deal between Europe and the United States.
The Transatlantic Trade & Investment Partnership (TTIP) would create a single market of 800m people and could be worth up to £94bn a year to the EU. But hopes of concluding it before the end of next year are slipping amid public protests over its impact. Campaigners claim it could give US healthcare giants a foothold in the NHS.
Although negotiations will resume in February, some EU officials fear that a deal might not be concluded before Barack Obama's term as US president ends in January 2017.
Mr Cameron insists there is no threat to the NHS and wants to tackle what Downing Street called such "myths". Tonight he urged other EU leaders at working dinner in Brussels to give the process new momentum.
The Prime Minister and the CBI hosted a conference in Brussels with business groups and the leaders of Italy, Spain, Denmark, Poland, Latvia and Finland.
Pictures of the year: UK News 2014
Show all 100
John Cridland, the CBI's director general, said TTIP would be the biggest trade deal ever and bring more choice for consumers at cheaper prices.
But Len McCluskey, general secretary of the Unite union, said: "David Cameron should come out fighting for the NHS in Brussels and use his veto to get our NHS out of TTIP. He is putting the interests of US corporations ahead of voters."
Join our commenting forum
Join thought-provoking conversations, follow other Independent readers and see their replies