Turkey bombing: At least 22 victims of wedding suicide attack were under 14
Suicide bomber in deadliest attack on Turkey this year was a boy aged between 12 and 14, President Erdogan says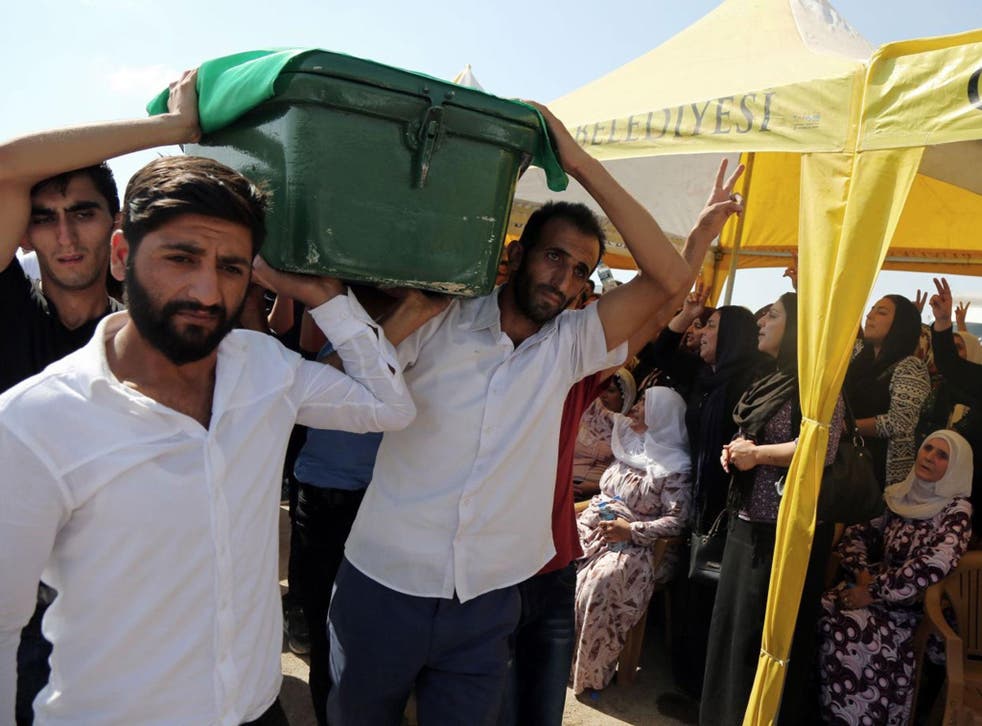 At least 22 of the victims of a suicide bomb attack on a wedding party in Turkey were under the age of 14, a government official has said.
A suicide bomber aged between 12 and 14 carried out the attack, killing at least 53 people, President Recep Tayyip Erdogan said on Sunday.
Initial evidence suggested the attack was carried out by Isis, he added. It is the deadliest attack in Turkey this year.
suicide attack at wedding in Gaziantep
"It was clear that Daesh had such an organisation in Gaziantep or was attempting to make room for itself in recent times," President Erdogan said, using an alternative acronym for Isis.
"Many intensive operations were conducted, are being conducted. Of course our security forces will be conducting these operations with even greater intensity."
The official said the death toll of 51 did not include the bomber. Earlier, officials said a destroyed suicide vest was found at the scene.
People were dancing when the explosion ripped through the celebrations on Saturday in the city of Gaziantep, in the volatile south east near the border with Syria.
Celebrations were ending at the traditional henna night party, when guests have decorative paint applied to their hands and feet. Some families had already left when the bomb went off but women and children were among the dead, witnesses said.
Blood stains and burns marked the walls of the narrow lane where the blast hit while women in white and checkered scarves cried while waiting outside the morgue waiting for word on missing relatives.
"The celebrations were coming to an end and there was a big explosion among people dancing," said 25-year-old witness Veli Can. "There was blood and body parts everywhere."
At least 12 people were buried on Sunday, but other funerals would have to wait because many of the victims were unidentifiable.
DNA forensics tests would be needed to identify them, security sources said.
Forty-four of the 51 victims have been identified so far, according to the private Dogan news agency. Witnesses said a three-month-old baby was among the dead.
The pro-Kurdish Peoples' Democratic Party (HDP) said the wedding party was for one of its members. The groom was among those injured, but the bride was not hurt.
Turkey is still in a state of emergency following an attempted coup on 15 July, which Ankara blames on US-based Muslim cleric Fethullah Gulen. He has denied the charge.
Three suspected Isis suicide bombers killed 44 people at Istanbul's main airport in June, which was then the deadliest in a string of attacks in Turkey this year.
In October last year, suicide bombers killed at least 95 people attending a rally of pro-Kurdish and labour activists outside Ankara's main train station.
Violence flared up again this week in the predominantly Kurdish southeast, with separate bombings killing at least 10 people, mostly police and soldiers, in an escalation officials blamed on the the Kurdistan Workers' Party (PKK).
Additional reporting by agencies
Join our new commenting forum
Join thought-provoking conversations, follow other Independent readers and see their replies