Turkey 'suspends 15,000 state education employees' after attempted coup
Turkey's High Education Board also orders resignation of 1,577 deans at all universities
Peter Yeung
Tuesday 19 July 2016 16:46 Comments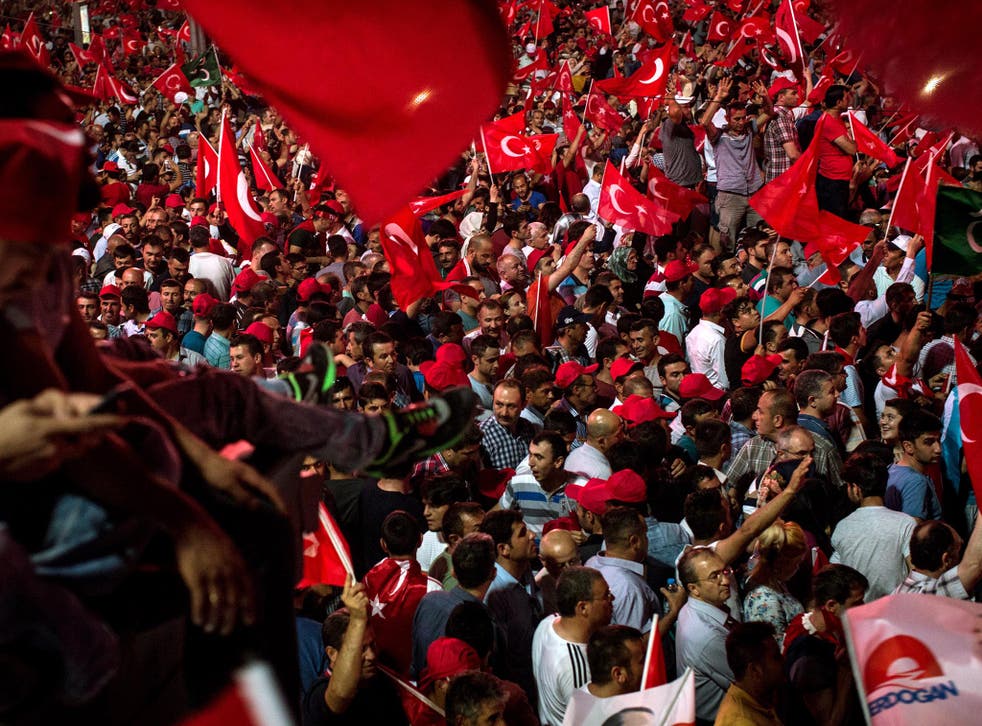 Turkey has suspended 15,000 state education employees following the weekend's attempted coup, state-run media has said.
According to state broadcaster TRT, Turkey's High Education Board has also ordered the resignation of 1,577 deans at all universities, part of a wide-ranging purge of dozens of state institutions following a failed coup in which over 161 people were killed.
The resignations are being sought at both state and privately run universities, TRT reported.
The Government has vowed that those behind failed military intervention earlier this month would pay a heavy price after more than 200 people were killed.
State news agency Anadolu said 399 employees of the Ministry of Family and Social Policies had been stripped of their responsibilities. The Turkish government has also removed 2,745 judges from duty following an emergency meeting of Turkey's Judges and Prosecutors High Council.
Thousands of others have been suspended from the police force, the military, Finance Ministry and other public sector positions.
The Turkish Prime Minister has suspended the annual leave of more than three million civil servants nationwide on Monday, according to a government order.
John Kerry: Turkey coup could threaten country's Nato membership
The Turkish government's response to the failed coup has alarmed both the US and the EU, after it described the plotters as a "cancer" which had to be "cleansed" from public institutions.
The government has repeatedly blamed the influence of the Gülen movement for the coup and has said the overthrow attempt was carried out by a clique of supporters within the military.
In pictures: Turkey coup attempt

Show all 17
US Secretary of State John Kerry warned Turkey could fall foul of Nato's "requirement with respect to democracy" if it fails to uphold the rule of law in the wake of an attempted coup.
Register for free to continue reading
Registration is a free and easy way to support our truly independent journalism
By registering, you will also enjoy limited access to Premium articles, exclusive newsletters, commenting, and virtual events with our leading journalists
Already have an account? sign in
Join our new commenting forum
Join thought-provoking conversations, follow other Independent readers and see their replies