Turkey launches air strikes on Kurdish positions after Ankara bombing
At least 28 people were killed in the car bomb attack and 61 injured.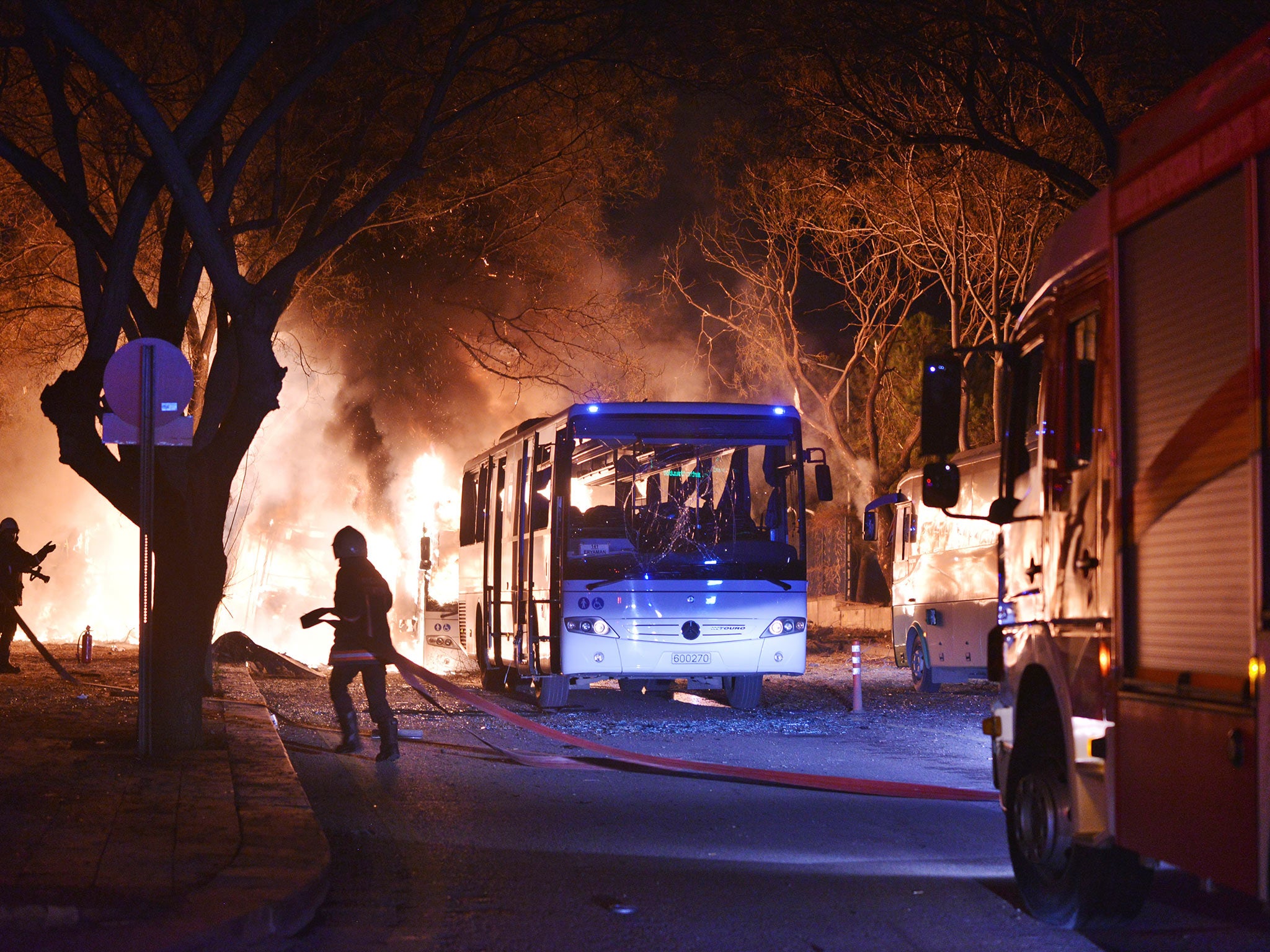 Turkey has launched overnight air strikes on Kurdish rebel camps in northern Iraq after a car bomb in Ankara killed at least 28 people.
Ahmet Davutoglu, Turkey's Prime Minister, has announced a member of the Kurdish YPG militia group based in Syria were responsible for the rush hour attack.
He named the bomber as Salih Necar, a Syrian national and member of the Syrian Kurdish People's Protection Units (YPG).
Mr Davutoglu said he Necar had operated in Turkey with logistical support from the outlawed Kurdish Workers' Party (PKK) in Turkey, BBC reports.
He said: "A direct link between the attack and the YPG has been established."
While Turkey considers the YPG a terrorsit organisation, the United States currently backs the group in its fight againt Isis.
These latest Turkish air strikes are believed to have killed some senior PKK fighters.
In a statement a few hours after the blast, President Recep Tayyip Erdogan said: "Turkey will not shy away from using its right to self-defence at any time, any place or any occasion.
"Our determination to retaliate to these attacks, in Turkey and abroad, which aim at our unity, togetherness and future, is increasing with such actions."
Ankara explosion: 'car bomb' hits Turkish capital
Show all 8
No group has yet claimed responsibility for the attack which took place near the parliament and military headquarters.
The co-leader of the PKK umbrella group, Cemil Bayik, said he did not know who was responsible but the attack could be a response to "massacres in Kurdistan", referring to the Kurdish region covering parts of Turkey, Syria, Iraq and Iran.
According to the Firat news agency, Bayik said:"We don't know who did this. But it could be an act of retaliation for the massacres in Kurdistan."
The PYD, a Syrian-based Kurdish group previously shelled by Turkish artillery, has denied responsibility for the the Ankara attack on Twitter
Their tweet accuses President Erdogan of blaming Kurds for the bombing as a way of distracting the Turkish people from "failed" foreign and domestic policies.
Join our commenting forum
Join thought-provoking conversations, follow other Independent readers and see their replies