Turkey halts all high-level talks with Dutch officials as Erdogan imposes sanctions in escalating diplomatic crisis
Turkish officials said all meetings with their Dutch counterparts would be cancelled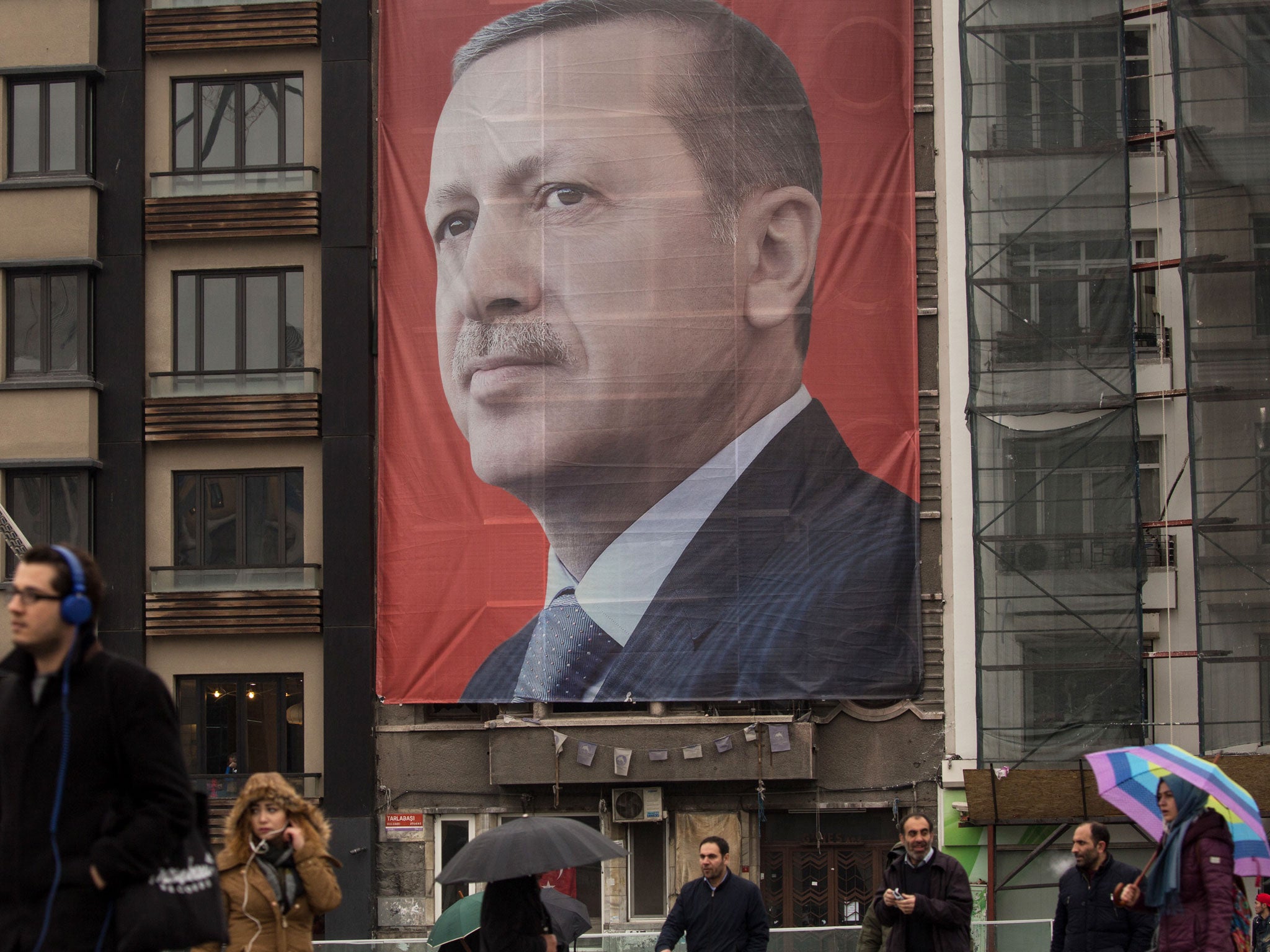 Turkey has halted high-level talks with Dutch government officials and has closed its airspace to the country's diplomats as it makes good on a promise to impose sanctions against the Netherlands.
In the latest escalation of a diplomatic spat that erupted at the weekend between Ankara and Amsterdam, Turkish officials said all meetings with their Dutch counterparts would be cancelled.
The action comes after the Dutch government withdrew permission for Turkey's Foreign Minister to land in the Netherlands for a rally aimed at boosting support for an upcoming referendum that could hand more powers to the president.
Turkey's family affairs minister was also removed from the country when she drove to the Turkish consulate in Rotterdam.
On Sunday night, Dutch riot police were called in to end a protest by Turks in Amsterdam and arrested 13 people, using dogs and a water cannon to disperse the protesters.
Recep Tayyip Erdogan warned that his government would carry out "whatever diplomatic sanctions" they had to punish the Dutch.
He said two cabinet ministers would apply to the European human rights court over their treatment in the Netherlands.
World news in pictures
Show all 50
And he advised Turks living elsewhere in Europe not to vote for anti-Turkish parties, ahead of a national election in the Netherlands on Wednesday.
Turkey's Foreign Ministry summoned a Dutch diplomat to formally protest the expulsion of a Turkish minister and what it said was a "disproportionate" use of force against demonstrators.
It follows a rally in Turkey on Saturday when Mr Erdogan branded the Netherlands "Nazi remnants, fascists" and vowed to retaliate against them.
In response, Dutch Prime Minister Mark Rutte said Mr Erdogan should apologise for acting "in a totally unacceptable, irresponsible manner".
Nato Secretary-General Jens Stoltenberg also called on Turkey and the Netherlands to defuse the row.
In a separate sign of worsening relations between Ankara and the EU, Turkey's minister in charge of European Union affairs said his country should consider reviewing its migration deal with the EU and relax controls on people reaching Europe over land.
Omer Celik's comments, reported by the state-run Anadolu Agency, cast into doubt a deal Turkey agreed last year to keep migrants from crossing into the EU in return for funds to help it deal with some three million refugees.
Join our commenting forum
Join thought-provoking conversations, follow other Independent readers and see their replies