More than 350,000 pregnant women who survived Turkey-Syria earthquake need urgent healthcare
Pregnant women who lost relatives, friends, and homes in quake take refuge in makeshift camps where it is difficult to access food and clean water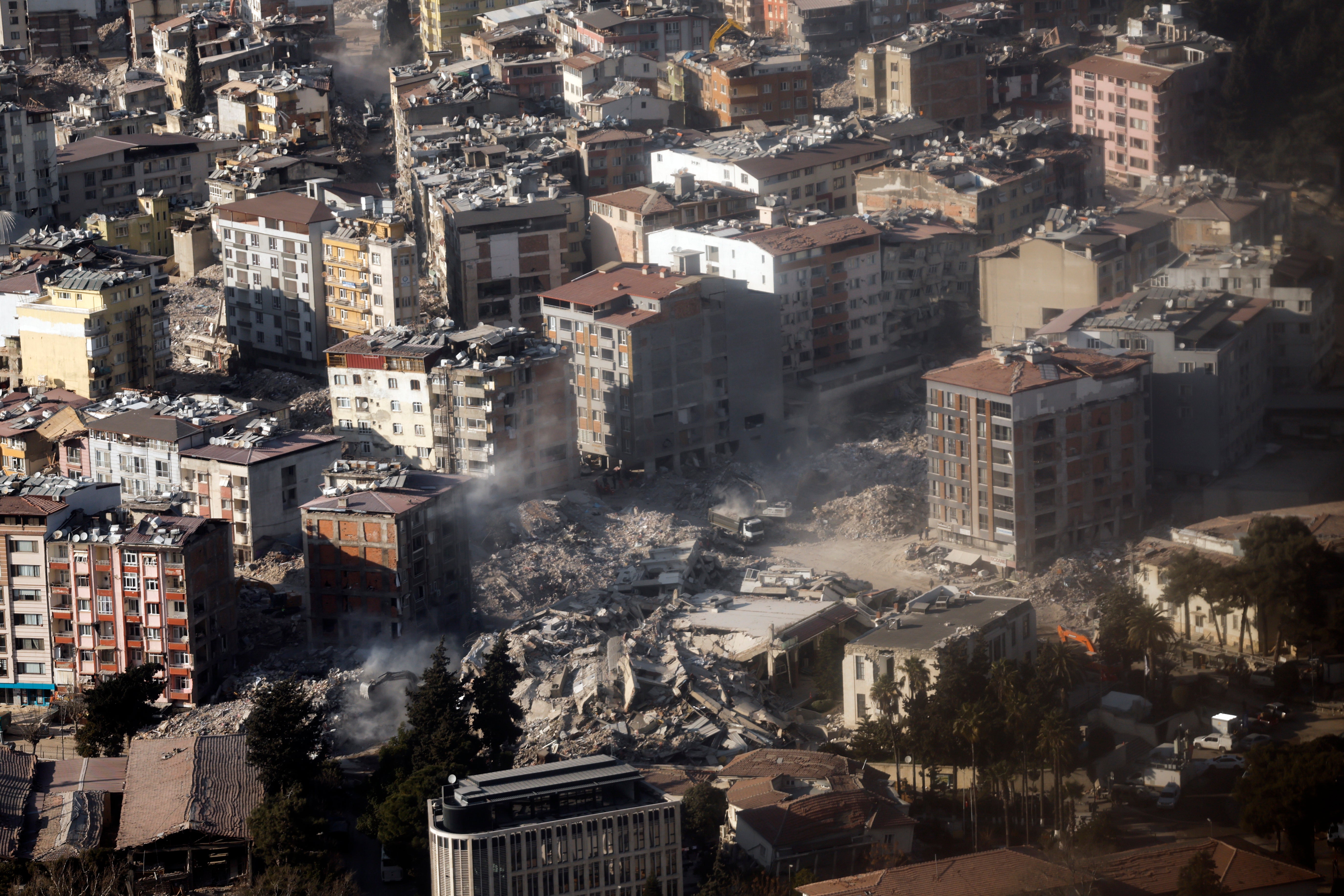 More than 350,000 pregnant women who survived the Turkey-Syria earthquake are in urgent need of healthcare, experts have warned.
The United Nations Population Fund (UNFPA), the arm of the United Nations dedicated to sexual and reproductive health, said around 38,000 of these women are due to give birth in the next month.
Pregnant women, who have lost relatives, friends, and homes in the earthquake, are being forced to put their health at risk as they take refuge in makeshift camps where it is difficult to access food and clean water, the agency said.
It said women are struggling to access sexual and reproductive healthcare as thousands of buildings, including hospitals and services which they support, have been destroyed or badly damaged.
Dr Natalia Kanem, executive director of the UNFPA, said: "Amidst all the devastation in Syria and Turkey, women and girls affected by the earthquakes must be safe and protected, and able to access quality sexual and reproductive healthcare when they need it.
"These services save lives and need to be an integral part of the response."
Her warning comes days after a Yemeni mother gave birth to a baby girl ten hours after being pulled from the rubble by humanitarian workers at her earthquake-ravaged home in Turkey.
Faten Al Yousifi, who was 39 weeks pregnant, had already decorated her baby's nursery and had a hospital birth bag packed when the quake hit her apartment in Malatya in the Eastern Anatolia part of Turkey. "I did not believe I was still alive," she told the BBC.
Earlier in February, Turkey endured the deadliest earthquake in nearly 100 years, with the lives of over 40,000 people claimed and at least 4,000 people killed in neighbouring Syria. Tens of thousands more were left injured by the 7.8 magnitude earthquake and over six million people have been displaced in Turkey and in bordering Syria.
ActionAid, a leading humanitarian NGO, recently warned women and girls are among those hardest hit by the recent earthquake with their circumstances becoming "increasingly alarming".
The organisation raised concerns for the safety of women and girls seeking refuge in temporary shelters, as well as warning there are no resources for those who are pregnant, breastfeeding or on their periods.
Racha Nasreddine, regional director of ActionAid Arab Region, said: ''This is a shocking situation, after 12 years of conflict in Syria, women and girls internally displaced in Syria and living as refugees in Turkey were already in a very vulnerable situation before the earthquake and now they have had their homes and livelihoods destroyed.
"We know that women and girls often suffer the most during humanitarian emergencies. Violence against them increases and they are more at risk of being exploited.
"There's very limited access to services like hospitals and so pregnant women are at risk of complications if they can't receive the medical care they need."
She warned that they will also be without sanitary items while on their period and will have "very little privacy".
Join our commenting forum
Join thought-provoking conversations, follow other Independent readers and see their replies