Turkey-Kurdish conflict: PKK leader calls on armed followers not to attack security forces
Duran Kalkan stopped short of ordering a full truce but said attacks on conscripts and other soldiers doing their duty violated the group's 'views'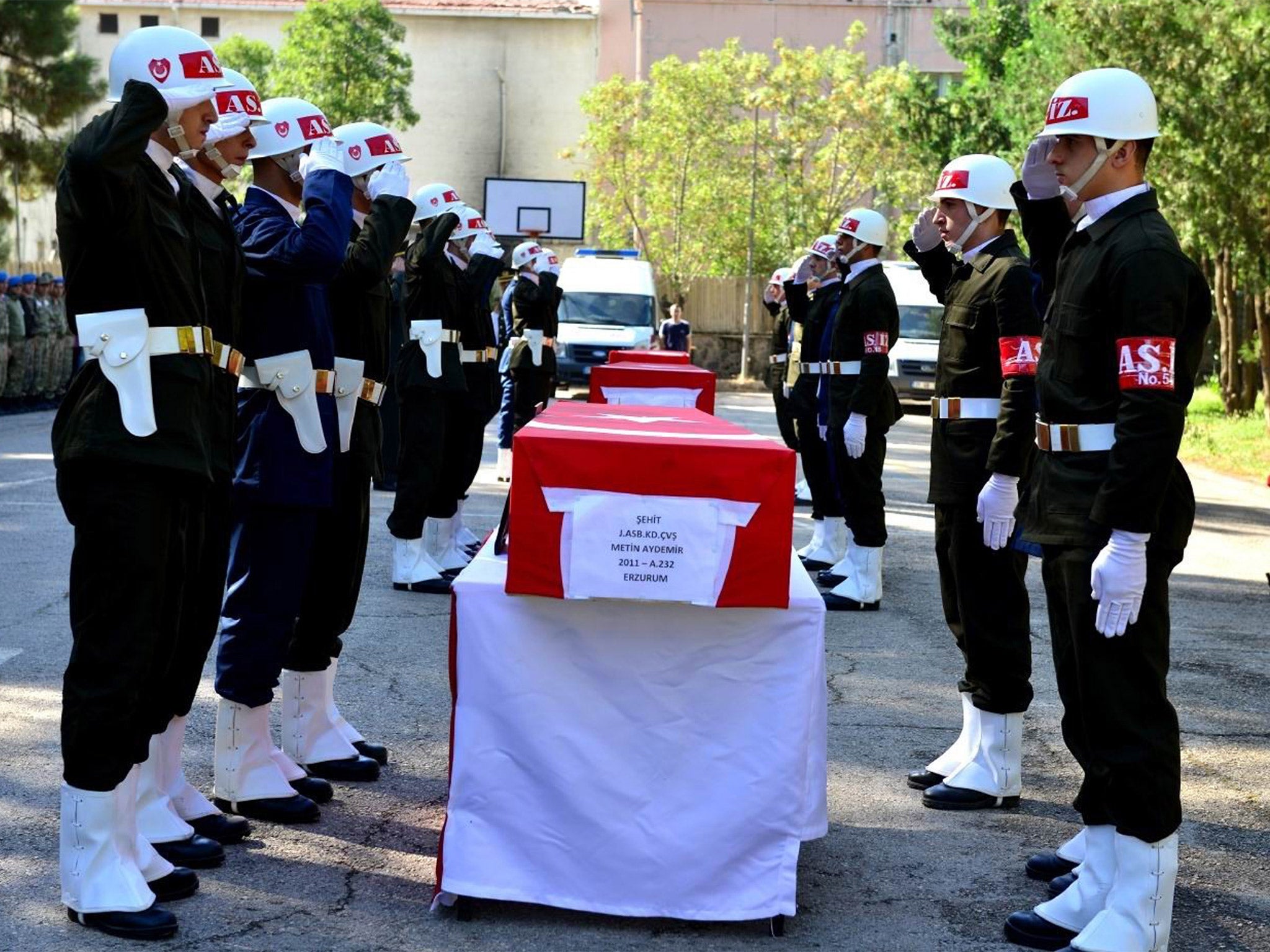 A senior commander in Turkey's outlawed Kurdistan Workers' Party (PKK) has called on armed followers to refrain from unprovoked attacks on security forces as violence escalates in southeastern Turkey following the collapse of a ceasefire.
Duran Kalkan, a member of the PKK's executive committee, stopped short of ordering a full truce but said that attacks on conscripts and other soldiers merely doing their duty violated the group's "views".
More than 60 police officers and soldiers have been killed in attacks by the PKK and affiliated groups and close to 200 wounded, dashing hopes that the ceasefire that had held for two and a half years could bring an end to the long-running insurgency. Some 800 PKK fighters have been killed since the Turkish armed forces resumed operations against the group, within the country and in northern Iraq, according to Turkey's state-run news agency, Anadolu.
"Absolutely no attacks should be made against soldiers who have not embarked on an operation nor attacked guerrillas or civilians; who are uninvolved in political administration; or who are simply at the border to defend their country or standing at a post," Mr Kalkan told Firat News, which is allied to the PKK.
His call came as Turkey's election board confirmed President Recep Tayyip Erdogan's request for a new election after an inconclusive vote in June, setting 1 November as the date for the poll. Mr Erdogan's ruling AK Party failed to secure an outright majority of seats and attempts to forge a coalition have failed, and he is gambling that a nationalist backlash against the PKK will dent support for the leading opposition party, which is more sympathetic to the Kurds.
His call may also raise questions about the how much control the PKK exerts over the groups claiming responsibility for attacks since mid-July, when Turkish air strikes against the organisation led it to resume violence. Kurds have accused the government of using the military campaign to stifle Kurdish political ambitions after the People's Democratic Party became the first pro-Kurdish grouping to enter parliament, helping to deny the AK Party its expected majority. Ankara denies these charges.
REUTERS; AP
Join our commenting forum
Join thought-provoking conversations, follow other Independent readers and see their replies