Turkish President Erdogan tells conference: 'I am increasingly against the internet every day'
Turkish leaders blamed media for 'distorting' recent events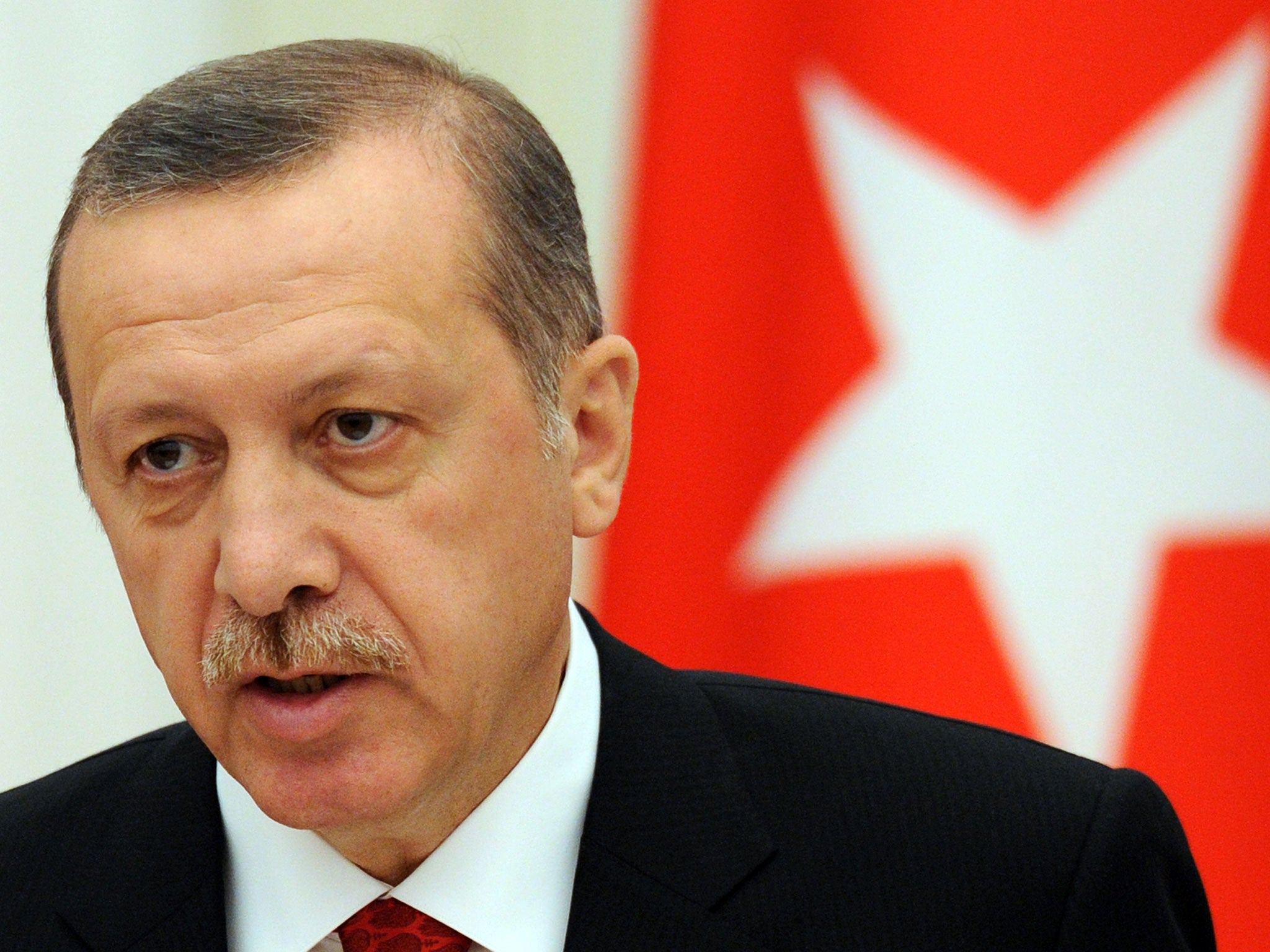 The Turkish President Recep Tayyip Erdoğan has defended his government's efforts to control online speech, telling a press freedom conference: "I am increasingly against the Internet every day."
Mr Erdoğan's comments came during an "unprecedented" meeting with the Committee to Protect Journalists (CPJ) and the International Press Institute (IPI).
The meeting, which also included Prime Minister Ahmet Davutoğlu and Minister of Justice Bekir Bozdağ, took place as the Turkish parliament voted on military action in Syria.
Turkey's leaders "aggressively" defended its record on press freedom during the 90-minute conference, and criticised various media outlets for "polarising and distorting coverage of recent events" such as the Gezi Park anti-government rallies.
Local newspapers and major publications such as The New York Times and CNN International were among those slammed by officials, according to the CPJ.
He also expressed concern that criminal and terrorist organisations such as the Islamic State go online to recruit followers, saying he is "increasingly against" the internet.
Recep Tayyip Erdogan's most controversial quotes
Show all 8
His remarks come after he approved a law tightening control of the internet and increasing the powers held by telecoms authorities earlier in September.
Earlier in the year, the President came under a storm of criticism for attempting to block access to Twitter and YouTube after users spread allegation of corruption ahead of elections.
However, the CPJ says the Turkish government did commit to taking steps to address concerns raised by the delegation, while the Ministry of Justice agreed to continue reform of 'anti-press' laws.
"Although we disagree with government leaders on the role of news media, we are encouraged by their willingness to meet with us," said CPJ board Chairman Sandra Mims Rowe, who led the joint delegation.
"We welcome the commitments they made, and we believe officials recognise the depth of international concern."
The delegation included former editors, correspondents and representatives from Reuters, New York Newsday, Al-Jazeera and The Washington Post, among other organisations.
Join our commenting forum
Join thought-provoking conversations, follow other Independent readers and see their replies