President Erdogan threatens to sue anyone who insults him
He has said criticism is acceptable - but insulting him isn't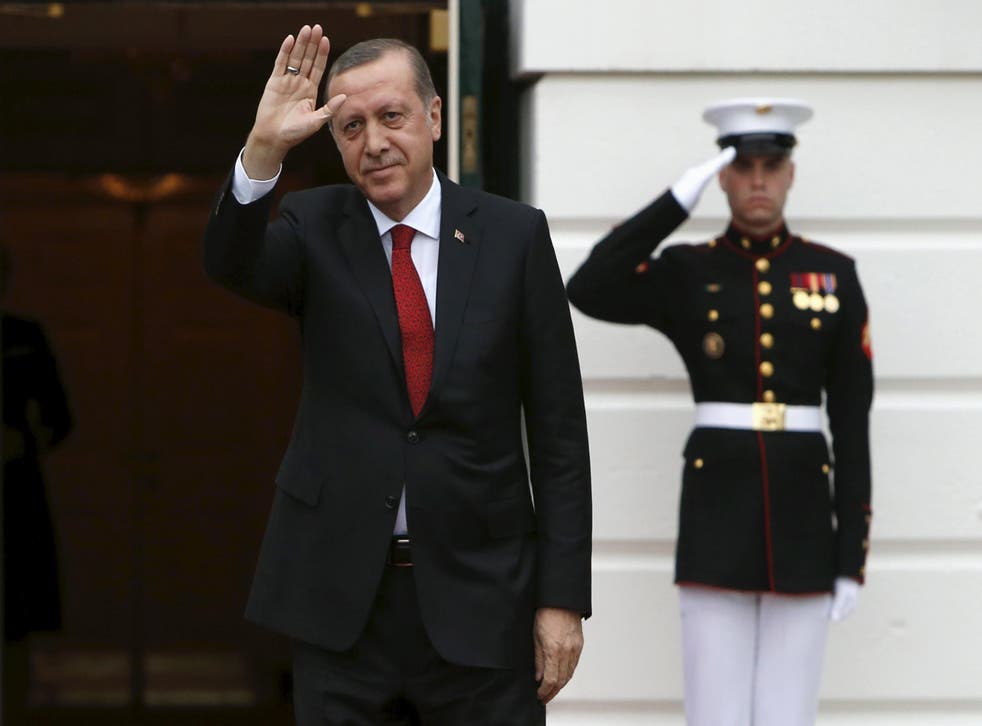 Turkish President Recep Tayyip Erdoğan has signalled another crackdown on freedom of speech with a threat to take legal action against anyone who insults him
Speaking at the Nuclear Security Summit in Washington DC, Mr Erdoğan thanked those who "criticise" him but re-iterated his hard-line approach towards the Turkish media.
He has come under international scrutiny following the imprisonment of a number of journalists and other leading opposition critics on "terrorism" charges.
Mr Erdoğan said: "I would (thank) each and everyone one of those who criticise me but if they were to insult me, my lawyers will go and file a lawsuit."
A Turkish court has resumed closed-door trial of the two journalists for publishing footage that purportedly showed Turkey's intelligence agency shipping truckloads of weapons to opposition fighters in Syria in early 2014.
Recep Tayyip Erdogan's most controversial quotes

Show all 8
Can Dundar, editor-in-chief of Cumhuriyet, and Erdem Gul, the newspaper's Ankara bureau chief, have been charged with trying to topple the government by publishing a video purporting to show Turkey's state intelligence agency helping to truck weapons to Syria in 2014.
Mr Erdoğan has vowed Dundar will "pay a heavy price". The two journalists could face life in prison if convicted.
At the Washington summit, Turkish security personnel tried to block three Turkish journalists from covering the event, held at the Brookings Institution think tank.
Adem Yavuz Arslan, a reporter with Turkish opposition newspaper Ozgur Dusunce said the security guards threatened him.
Mr Arslan said: "They said, 'We are going to kill you. You are a terrorist."
Since becoming President in August 2014, Mr Erdoğan has filed 1,845 court cases against individuals for insulting him.
Speaking at the summit, he said there are no journalists currently in Turkish prisons for doing their jobs.
Mr Erdoğan added that most of the 52 journalists in Turkish prisons have been convicted on or face terrorism charges.
Join our new commenting forum
Join thought-provoking conversations, follow other Independent readers and see their replies