Tuscan demon-busters told to go by the book after a rise in irregular exorcisms
Priests in Italy have been warned to keep to church guidelines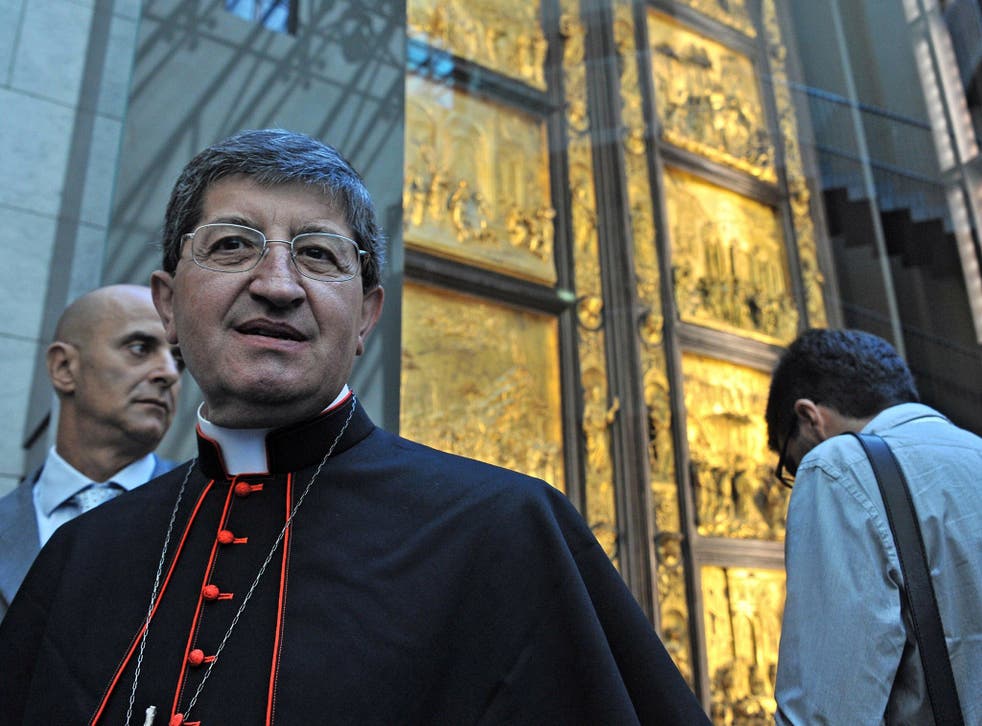 Church leaders in Florence fear that the practice of exorcism is getting out of hand as gung-ho priests mistake mental health problems for demonic possession.
The situation is so serious that the city's Archbishop, Cardinal Giuseppe Betori, has written to remind clergy that exorcisms must be undertaken only in certain situations and with permission.
Around 15 official exorcisms have been conducted in Tuscany in recent years, according to the local press. However, dozens more have been performed without the say-so of church authorities, and the number of cases is increasing, prompting Cardinal Betori and the regional Bishops Conference to write to priests reminding them of their obligations.
The missive included the 20-year-old pastoral guidelines on dealing with demons and black magic, entitled "Regarding magic and demonology", and called on priests to pay heed to the section headed "Exorcisms and healing prayers… pastoral rules and recommendations".
A diocesan source quoted by La Nazione newspaper said: "Some priests, with the best intentions, are making themselves available to listen to these people and sometimes perform exorcisms on them in a way that is not permitted, not regular and not co-ordinated."
Italy's brutal and lingering recession has been blamed for a rise in mental health problems, which, the report says, might be confused with possession by some people.
The Independent reported in November 2012 that the Catholic Church had established an exorcist hotline in Milan, its biggest diocese, to cope with rising demand. Monsignor Angelo Mascheroni, the diocese's chief exorcist since 1995, said the curia had also appointed twice as many exorcists to cope with a doubling in the number of requests for help over 15 years.
But Monsignor Mascheroni, warned, too, that a rise in social and mental health problems could explain the surge in demand.
Catholic authorities in Florence are also concerned that illicit exorcisms are being conducted in inappropriate locations – including churches. There have been reports of priests passing among churchgoers giving them the Blessed Sacrament in the midst of exorcisms, causing the "possessed" person to scream obscenities and profanities, which "disturb those present, particularly the children".
The source said there were even concerns that some members of the laity might be attempting their own exorcisms. The instances of people being injured or killed around the world during such do-it-yourself rituals are numerous.
Don Cristian Meriggi, a priest who has carried out church-approved exorcisms in Florence's San Frediano in Cestello parish, said the authorities were right to be cautious. "When people come to me, sick, they're suffering emotionally, in terms of their relationships or family ties or financially. But this doesn't mean they're all possessed," he said. In many instances, he added, a course of prayer and help in one a diocesan counselling centre was the best remedy.
He was in no doubt, however, that some cases did involve the supernatural. He said heightened intelligence, the sudden ability to speak other languages, particularly ancients ones such as Aramaic or ancient Greek, supernatural strength and an aversion to the sacred were classic signs of demonic possession.
Despite fears that exorcisms are being dispensed too readily, the Vatican recently underlined its support for such rituals when, in July, Pope Francis recognised the International Association of Exorcists (IAE), a group of 250 demon-busting priests spread across 30 countries, to which Don Meriggi belongs.
Father Francesco Bamonte, an exorcist from the Diocese of Rome, said in the Vatican's daily L'Osservatore Romano that the Holy See's approval of the IAE was a "cause for joy, not just for us associates but for the Church as a whole. God calls some priests to the precious ministry of exorcism and liberation, giving them the task of accompanying those people who require specific spiritual and pastoral attention".
Not all Catholic exorcists take a pragmatic approach, however. Father Gabriele Amorth, who was the Vatican's chief exorcist for 25 years, claims to have dealt with 70,000 cases of demonic possession. Father Amorth also took a dim view of fantasy novels and yoga. Practising the latter, he once warned, was "satanic" and would lead "to evil, just like reading Harry Potter".
Join our new commenting forum
Join thought-provoking conversations, follow other Independent readers and see their replies