Two Jewish brothers attacked near Paris synagogue as Belgium launches manhunt for Jewish museum killer
Paris attack comes hours after three people shot dead Jewish museum in Belgium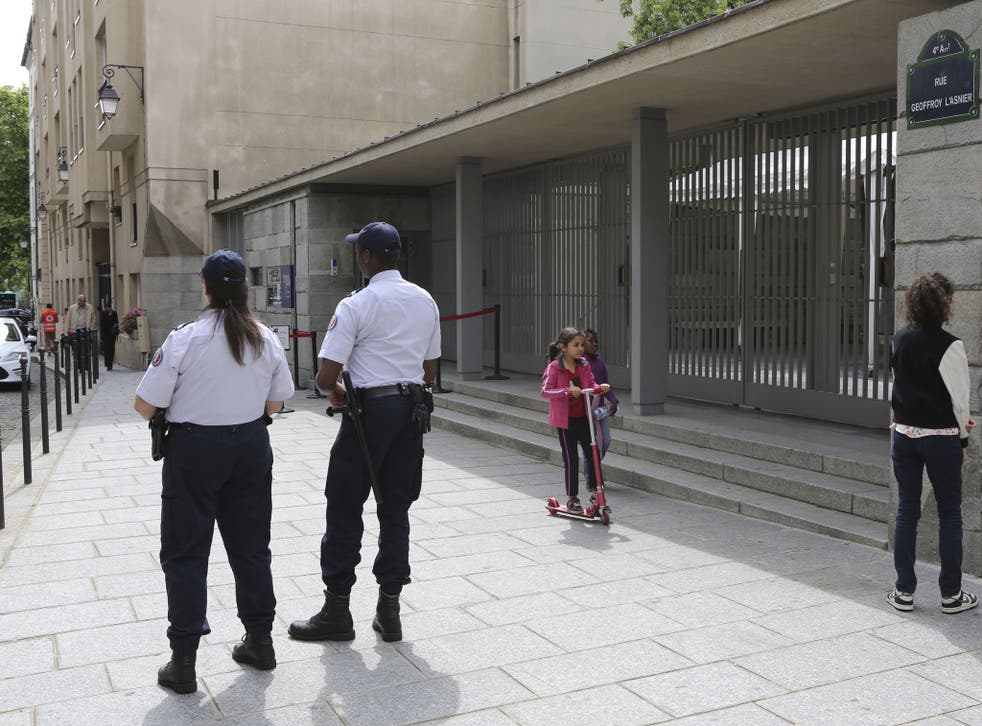 Two Jewish brothers reportedly dressed in "traditional" clothes have been attacked near a synagogue in the Paris area, hours after three people were shot dead at the Jewish Museum in Brussels.
The two young men were in the south-east Paris suburb of Creteil when they were attacked by two men on Saturday night.
Albert Elharrar, president of the Jewish Community of Creteil, told BFM-TV that one of the brothers has been severely injured after being struck in the eye with brass knuckles, and is expected to be hospitalised for 10 days.
The news of the attack comes as Belgian police launched a manhunt for a lone gunman who shot dead three people and seriously injured another at the Jewish Museum in Brussels on Saturday.
Police said the people killed were an Israeli couple and a French woman, while a Belgian man was seriously wounded in the attack.
Bernard Cazeneuve, the French minister of the Interior ordered police around France to increase security at Jewish houses of worship and at other Jewish establishments on Sunday, while president Francoise Hollande vowed that the perpetrators of the Creteil attack would be caught.
President Hollande told the news channel I-Tele on Sunday that "we must do everything to fight against anti-Semitism and racism".
The attacks have prompted fears of a rise in anti-Semitism, but a spokeswoman for the Brussels prosecutors' office told reporters that it is "too early" to assume if this was the motive behind the shooting in Belgium.
"From the images we have seen, we can deduce that the author probably acted alone and was well prepared," spokeswoman Ine Van Wymersch said, adding: "It's still too early to confirm whether it's a terrorist or an anti-Semitic attack, all lines of investigation are open".
Additional reporting by Associated Press
Join our new commenting forum
Join thought-provoking conversations, follow other Independent readers and see their replies