Leaked Pentagon documents claim elite British special forces are in Ukraine
A total of 50 members of British special forces were deployed to war-hit nation as of 23 March, according to new leaked document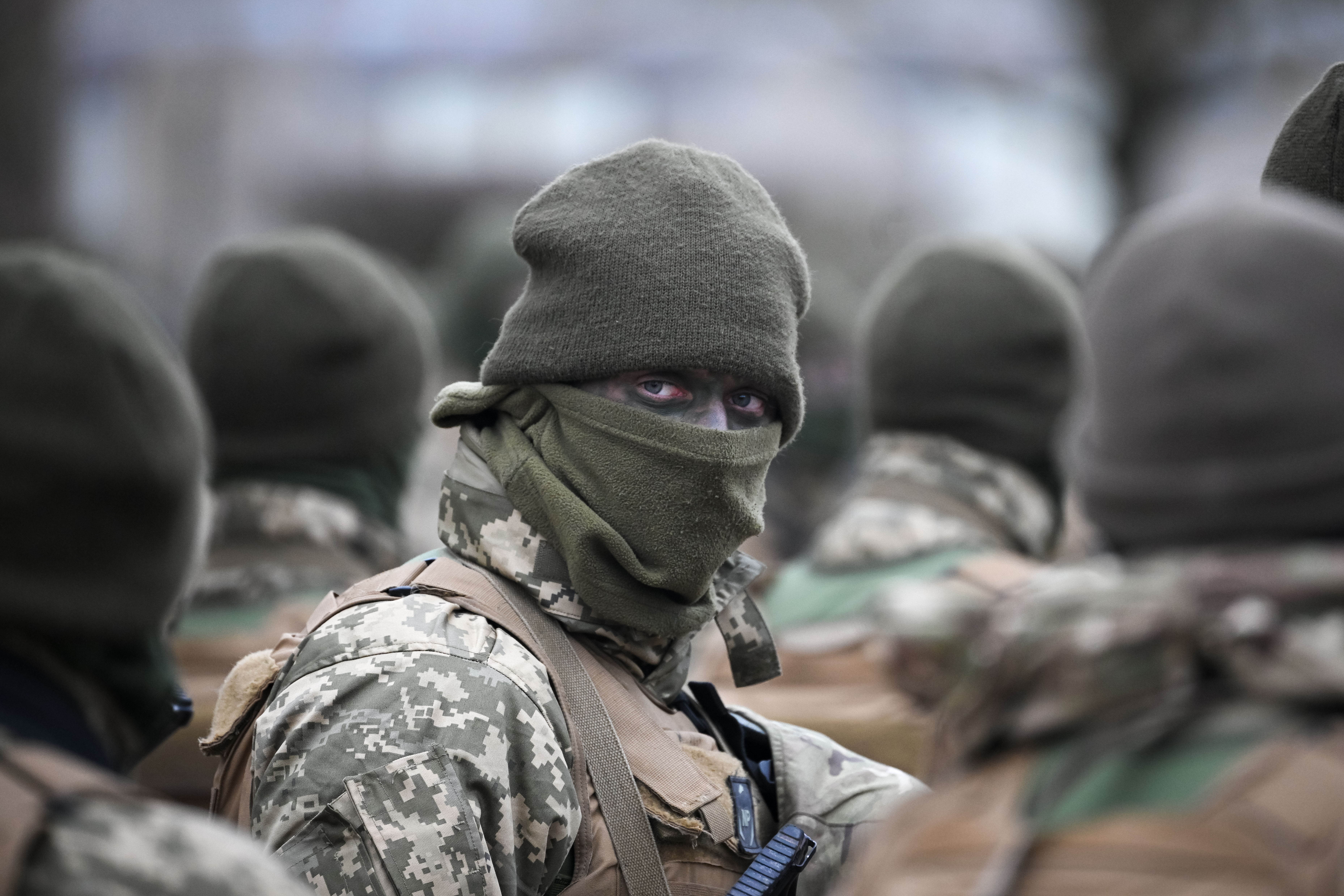 The British defence ministry has deployed some of its elite special forces alongside scores of other Western military personnel to Ukraine during the war, the latest tranche of leaked Pentagon intelligence documents purport to show.
A total of 50 British special forces members are in the war-hit nation, an intelligence document dated 23 March claimed, according to The Telegraph.
It suggests that British soldiers may comprise more than half of the western special forces personnel present in the war-hit nation between February and March this year.
Alongside Britain, Latvia has 17 elite military personnel in Ukraine, France has 15, the US has 14 and there's one elite soldier from the Netherlands, the report claims.
The leaked document does not say whether these special forces soldiers are engaged in combat, training or otherwise.
Shortly after the leaked documents were reported, the UK Ministry of Defence (MoD) issued a brief statement which did not directly deny the claims, but warned that "readers should be cautious about taking at face value allegations that have the potential to spread misinformation".
The document is part of a larger and widely reported leak of classified Pentagon papers relating to the Ukraine conflict, which the MoD said had already been proven to include a high level of inaccuracy.
Nonetheless, the US is taking the leak very seriously, having launched a multi-agency investigation to find the source of what would be one of the most damning breaches of American intelligence in years.
While some reports state that the documents circulating on social media platforms like Twitter, Telegram and Discord have been doctored to suit Russian estimates of casualties in the war, unnamed US officials have told the New York Times that a chunk of these documents appear genuine.
The documents do not include exact details of how Western special forces in Ukraine are being organised, but they do suggest these troops form part of a Nato-led special forces command.
In the first official comments from Washington, the US defence secretary Lloyd Austin has said that the country will investigate the recent purported leak of classified documents until the source is found.
"We will continue to investigate and turn over every rock until we find the source of this and the extent of it," Mr Austin said during a press conference at the State Department.
Reuters said it had reviewed more than 50 documents that were labelled either "Secret" or "Top Secret", and revealed details of the military capabilities of both the US and its allies and adversaries.
The Pentagon was aware that the documents had been leaked and posted dated 28 February and 1 March but was not certain if the documents had made their way to online platforms previously. "These are things that we will find out as we continue to investigate," the top official said.
Join our commenting forum
Join thought-provoking conversations, follow other Independent readers and see their replies