Ukraine crisis: Mikheil Saakashvili - Odessa's new governor pledges to make his city a beacon for the war-ravaged country
Exclusive: In part two of his interview, the former President of Georgia vows to end corruption in the region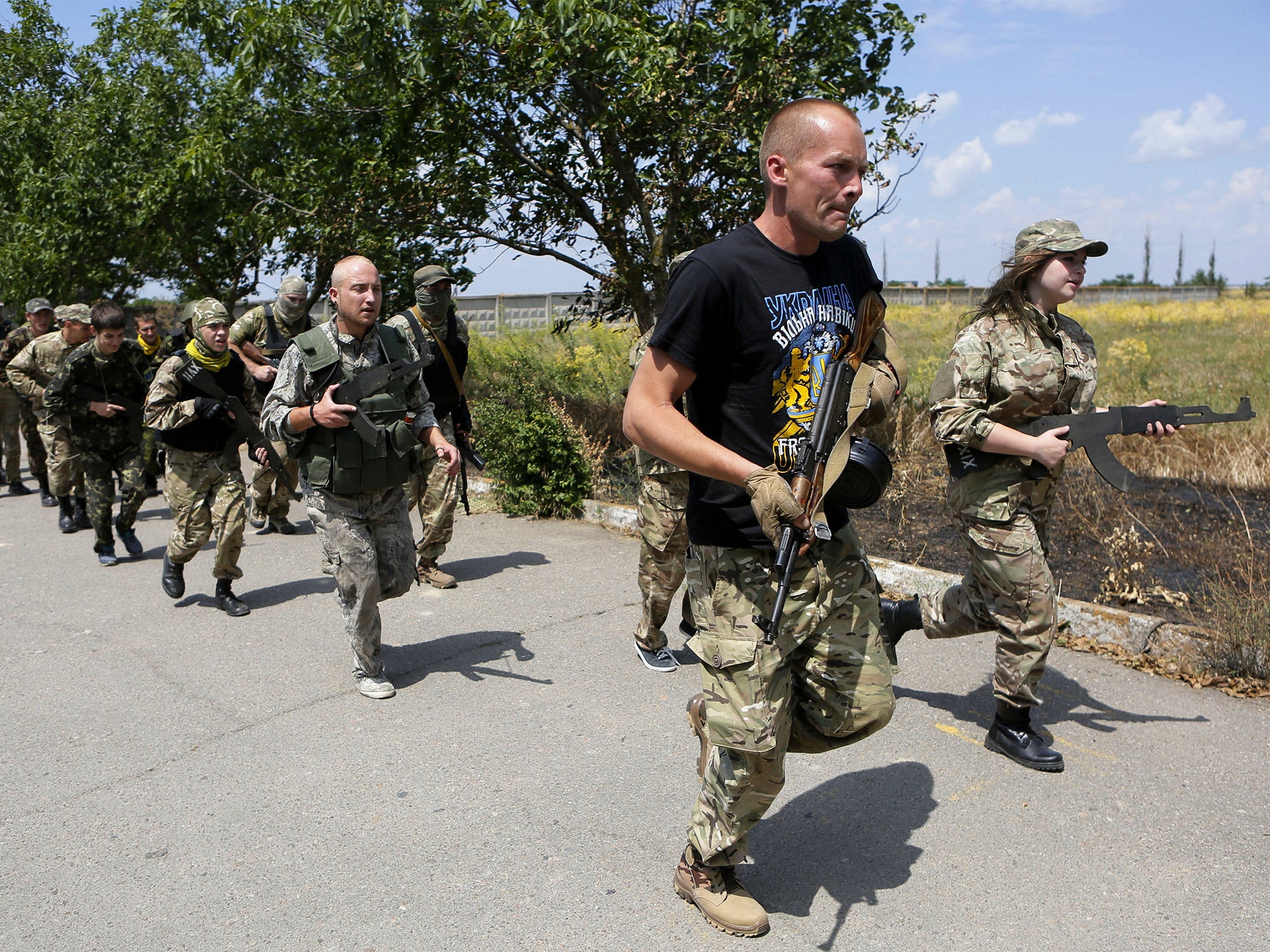 At a ceremony to mark the opening of a new port-side sunflower oil factory, bulky ex-bodybuilders in tight-fitting Italian suits circle around the buffet stands, with high-heeled, glossy-haired companions. Local bureaucrats and businessmen deliver forgettable speeches to polite applause, and red ribbon is cut.
Then Mikheil Saakashvili arrives. In his staccato and heavily accented Russian, Odessa's recently appointed governor captures the attention of the crowd with ambitious plans to overhaul the region. He was ready to take on the region's corrupt mafia, oligarchs and vested interests, he said – to create a beacon of progress to be exported to the rest of Ukraine.
Odessa's problems could be solved, but first it needed infrastructure and economic growth, he added. It had some of the worst roads in Europe. This was entrenching the kind of poverty that made a far wider area once governed by the Soviet Union vulnerable to new Russian ambitions.
Odessa's bureaucrats had forgotten public service and had instead become glorified racketeers, he continued. This is why he would be sacking half of them, and establishing a one-stop-shop to issue government licences. "We are cutting criminals out of the process," he insisted.
Back in his office, Mr Saakashvili told The Independent he was determined to change the atmosphere inside the regional administration. "When I came to replace my predecessor there were 40 armoured cars parked outside the building," he said. A week later, the vehicles were no longer there. "Officials told me they were the governor's own private vehicles, which tells its own story," he said.
As Odessa's new governor, appointed by Ukraine's President Petro Poroshenko in May, he said he would serve as "a man of the people", travelling on ordinary buses and being open to the public, despite the obvious security threat. "I was calm when Putin [threatened] to kill me, so why should I care about local mafia chiefs?" he said.
Mr Saakashvili sees similarities between Georgia in 2004, when he became that country's president, and the situation he inherits today in Odessa. Both were renowned for their criminality and mafia rule; in fact, "some of the Georgian gangsters actually relocated here", he says.
His new head of police, Georgi Lortkipanidze, gave these groups an ultimatum to leave four weeks ago. Several of them left the city. But something resembling an assassination attempt followed a few weeks later. Mr Lortkipanidze was elsewhere at the time, but one officer died and another was injured in the attack by an unknown assailant.
In terms of hard power, political allies and resources, the stakes are clearly stacked against Mr Saakashvili, with much of the real local authority residing with the mayor's office.
On paper at least, there is no obvious alliance between the impatient, Columbia law school-educated Saakashvili and the city's tough-nut mayor, Gennady Trukhanov, who came to prominence from a career in the security business during Odessa's turbulent 1990s – and who is spurned by much of the city's pro-Ukrainian camp.
Mr Saakashvili joked that while the two men were unlikely to get married, they had found common ground on city infrastructure. "I'm not going to get stuck in matters of personality," he said.
The same may not be true with respect to oligarch Igor Kolomoisky, a major player in Odessa with whom Mr Saakashvili has been in conflict. A reporter from Mr Kolomoisky's television channel has been following the governor for four weeks, never missing an opportunity to ask embarrassing questions at press conferences. "We have competing interests: Kolomoisky obviously doesn't want people to take control. He doesn't want institutions to be strong," said Mr Saakashvili.
Few who have picked a fight with Kolomoisky have come off the better. Mr Saakashvili, however, believes the use of soft power and popular politics will create an irresistible force that will overcome opposition to change. "I think we are at the stage where the Ukrainian public is so angry that they will break through the floodgates," he said. A campaign to stop illegal development blocking access to the seaside was proof of this, he said. "I had 30,000 'likes' on my Facebook page for this, and thousands calling me, offering to help re-open the public beaches together."
The new governor denies having ambitions for the highest political office in Ukraine. "I have a long history with Ukraine, but there are limits to what I can do here as a foreigner," he said. His ambitions were instead for his own Georgia, where he may return to try to reclaim the top political job one day – though not while he still faces what he says are politically motivated charges of exceeding authority and misusing public funds.
In any case, he says the Odessa job is the defining moment for his career. "We're trying to create trends and to create new Ukrainian politicians. If I manage to do this I'll be very proud."
Join our commenting forum
Join thought-provoking conversations, follow other Independent readers and see their replies