Ukraine crisis: The patriotic volunteers of the 'Black Army' who want to save their land only make it more dangerous
Diplomatic Channels: People can see the Donbas slipping away, just like Crimea. They want to do something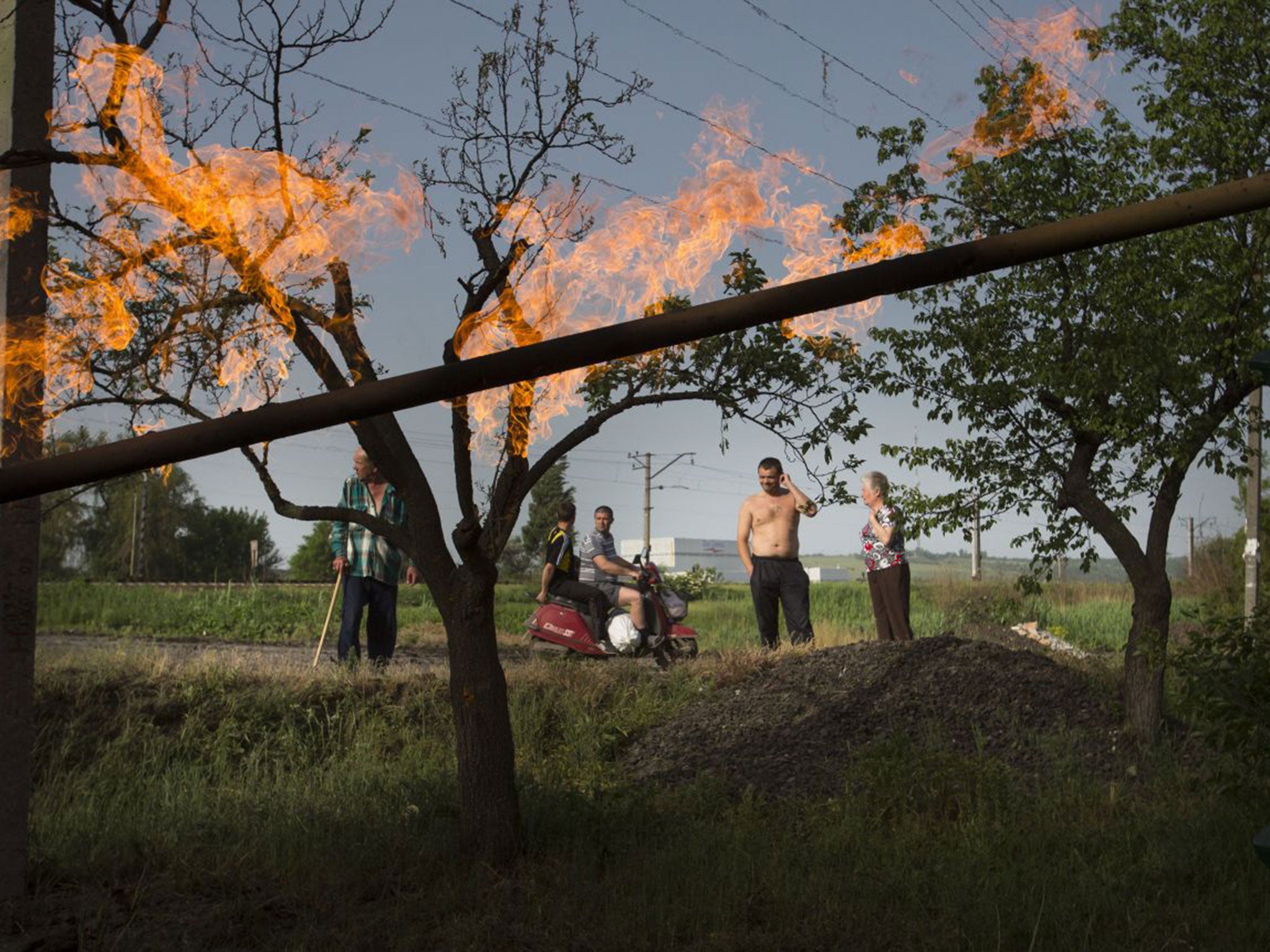 The armed men had arrived in two lorries and a dumper truck. They jumped out and launched themselves on the demonstrators. One wound himself into a frenzy and began pistol whipping a man who offered no resistance as blood ran down his face. We were made to lie face down as the men in black uniforms fired into the ground, a metre away, so close to themselves that they were in the danger from bullets ricocheting off the concrete.
The gunmen carrying out the attack in Mariupol were from the Dnipr volunteer battalion, one of the private armies which had sprung up in the "Wild East" of Ukraine. A few days later they returned to the city for one of the bloodiest days in the current strife, in which up to 20 people were killed. Three weeks later in Kiev, I listened to Serhiy Vinnichenko talk about how he was going off to join this "Black Army".
Serhiy, 26, married with a three-year-old son, is a graphic designer, but now he wants to go and fight for his country. He was fed up, he said, of being just an internet warrior. The last thing the Donbas needed, I suggested, was more untrained, ill-disciplined and aggressive private armies. Serhiy's companion, Andreiy, agreed. Andreiy served in the Ukrainian foreign service and worried about his government's lack of a coherent strategy as security in the east deteriorated.
"Everyone is very frustrated. I don't want Serhiy to go, but people can see the Donbas slipping away, just like Crimea, [and] they want to do something. We keep hearing we are winning, but people are getting very sceptical," he said. Arsen Avakov, the acting Interior Minister, sends out daily, factually incorrect messages on his Facebook page on military operations.
In pictures: The Ukraine crisis
Show all 66
He has caused resentment and anger with talk of "destroying" and "annihilating" those who stood against the government. But its forces are losing men, armoured cars and helicopters on the frontline. The Dnipr Volunteer Battalion is funded by billionaire Ihor Kolomoysky, a Swiss resident. Some of its members also owe adherence to the Right Sector, an ultra-nationalist group, which has been accused by the separatist leadership of carrying out assassinations on behalf of the Kiev administration.
It is doubtful if the Right Sector really are these super-efficient killers. But some of them are virulently anti-semitic. One wonders how that fits with their patron's Jewish faith and Ukrainian–Israeli citizenship. To add to the confusion, a separate group – the Donbas Volunteer Battalion – which also dresses in black, has been in action. It claims to be against big business and the oligarchs. Now another oligarch, Rinat Akhmetov – the richest man in Ukraine – has stepped in at Mariupol, and is sending thousands of his 300,000 mine and steel workers to help police dismantle barricades and keep the masked gunmen out.
A delegation of militants from Donetsk visited one of the factories to express their disapproval of the initiative; they were rebuffed. The Donetsk men were already on shaky ground. The leader of the People's Republic, Denis Pushilin, had been stripped of military powers in a putsch by the militants in Slovyansk. This is the confused, anarchic and violent scene that Serhiy Vinnichenko is thinking of joining. Even if he does not in the end, others will, driven by a government relentlessly whipping up nationalist anger, promising success in its "anti-terrorist operation", but without having the armed forces to deliver victory.
Join our commenting forum
Join thought-provoking conversations, follow other Independent readers and see their replies