Ukraine plans to join fight against Isis means troops could come up against Russian forces in Syria
Any troop deployment into Syria would be controversial in Kiev, not to mention in Europe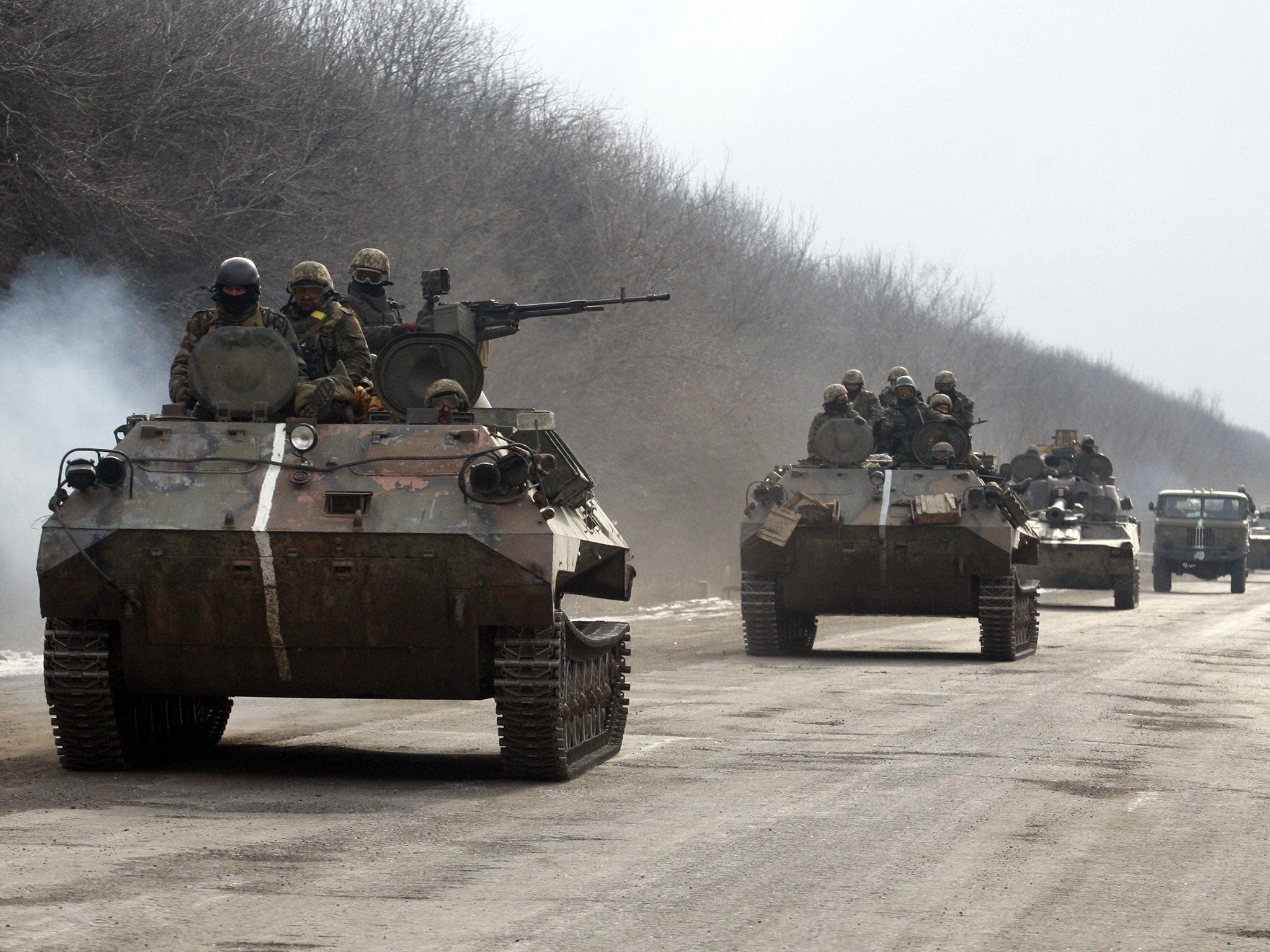 Ukraine has drawn up plans for a potential military contribution to the fight against Isis in Syria in a move that could also pit its troops against Russian forces in the Middle East.
An options paper drawn up by Ukraine's defence ministry is to be discussed this week during a visit by US Defence Secretary Ash Carter, who has been touring the world gathering support for the war against the extremist jihadist group.
According to those who have read it, the paper – produced at the behest of President Petro Poroshenko – highlights the possibility of Ukrainian forces coming up against Russian forces in Syria, and details potential contributions.
A Ukrainian government source said: "We have prepared a range of options for our support against Isis including in Syria, which could include troops. It could result in potential clashes with Russians."
In pictures: Russian air strikes in Syria
Show all 19
Ukraine's battle-hardened armed forces would relish such an opportunity. Ukraine has four special-forces regiments and a further unit of its Defence Intelligence Department – a total of 7,000 troops. It also has highly capable airborne troops, part of a mobilised army numbering 200,000, of which 40,000 are always on the country's eastern front facing pro-Russian rebels.
Syria: Russian air forces annihilate ISIS oil tankers in Aleppo province
In terms of Russian language skills and combating Russian tactics, Ukrainians are world leaders. However, any troop deployment into Syria would be controversial in Kiev, and require a parliamentary vote, with some arguing that Ukraine needs to focus on the rebels who pose a continuing threat in its east, despite the current military deadlock. It might also prove controversial in Europe.
A senior military source in Ukraine's capital said: "I would see a lot of hand wringing at Nato in Brussels."
Join our commenting forum
Join thought-provoking conversations, follow other Independent readers and see their replies