Ukraine protests: Demonstrators in Kiev receive disturbing mass text
Country's Interior Ministry denies responsibility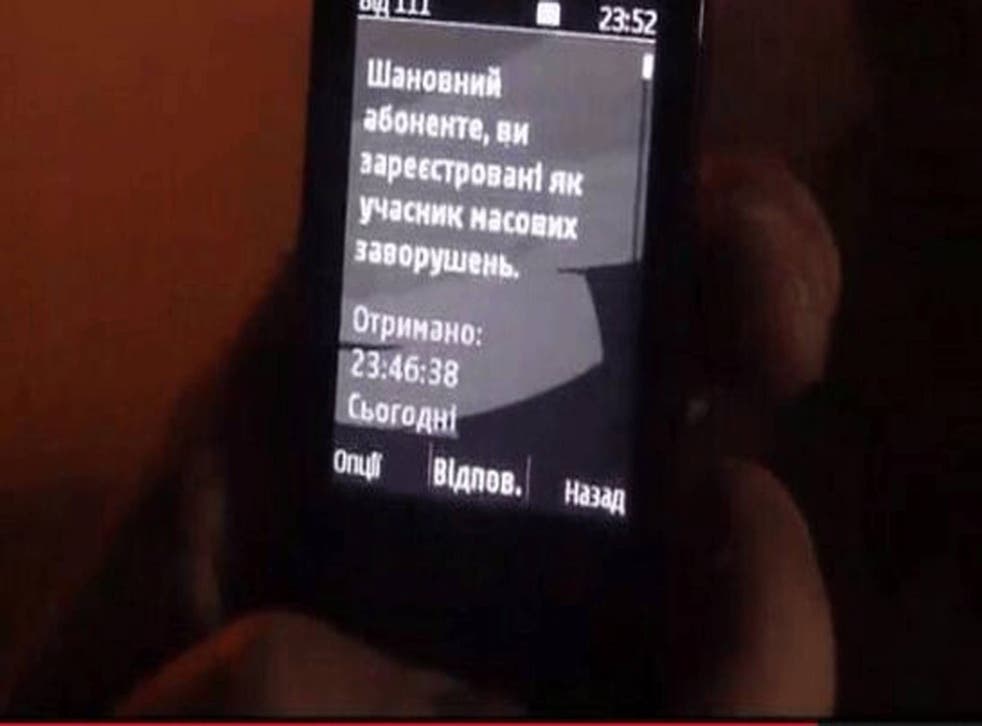 "Dear subscriber, you are registered as a participant in a mass disturbance" – that was the text message received by thousands of protestors in Kiev, Ukraine when they awoke on Tuesday morning.
It sounds like something out of George Orwell's 1984, a message thought to be from authorities (though the sender appeared only as '111') and sent out on mass to the public warning of civil disobedience and presuming their cooperation in the matter.
In fact, 'subscribers' may not even have been protesters but those simply in proximity to the rallies in the Ukrainian capital, with the New York Times reporting: "Ukrainian government used telephone technology to pinpoint the locations of cell phones in use near clashes between riot police officers and protesters early on Tuesday."
The Guardian reports that the country's Interior Ministry denies sending the SMS messages, but recipients remain unconvinced, with one demonstrator telling the publication: "I think these texts are stupid and are targeting people who are easily scared. They are not going to scare off the people who are already protesting."
In pictures: Clashes between police and demonstrators in Kiev, Ukraine

Show all 51
Ukrainians have been taking to the streets in their millions to protest President Yanukovych's decision to back out of EU trade plans this week,  with thousands occupying Kiev's Independence Square and clashing with police.
Join our new commenting forum
Join thought-provoking conversations, follow other Independent readers and see their replies