UN announce over 300 migrants dead in latest Mediterranean boat tragedy
The three boats were making the journey from Libya to the Italian island of Lampedusa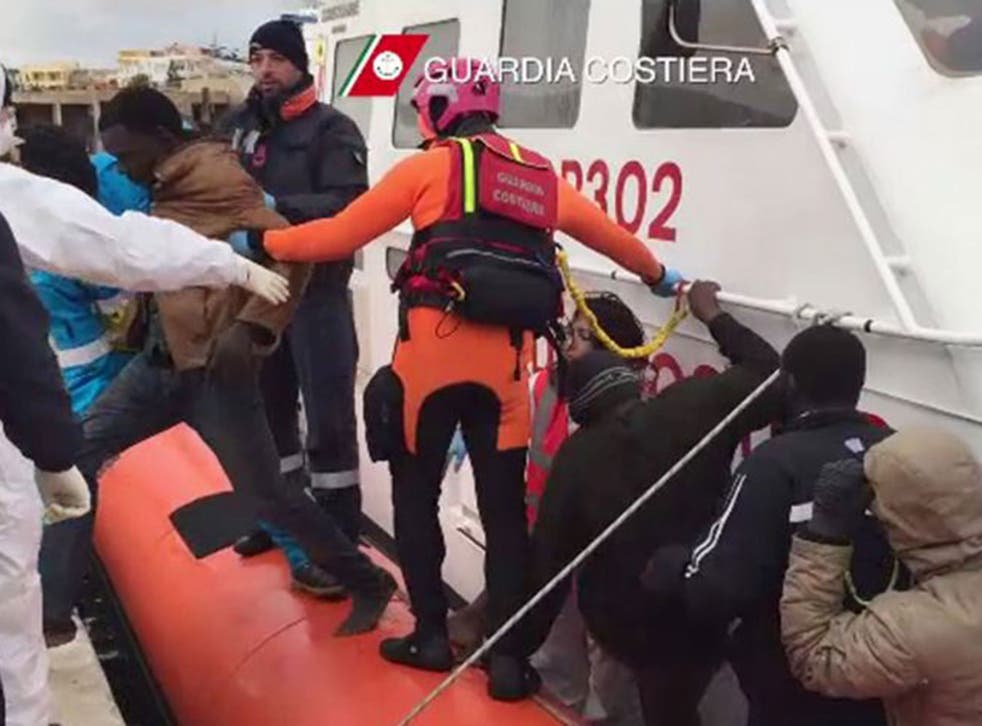 An estimated 300 people are believed to have drowned in the Mediterranean Sea after three rubber boats carrying refugees from North Africa to the Italian island of Lampedusa were reported missing, according to the United Nations High Commissioner for Refugees.
UN officials confirmed the "tragedy on an enormous scale" after interviewing the nine survivors rescued by the Italian Coast Guard on Wednesday morning.
However, the ill-equipped and over-crowded rubber boats soon ran into rough seas and were knocked off course.
Another boat also left Libya on Sunday.
Its 107 passengers were rescued by Italian Coast Guards on Monday after their boat was capsized by heavy waves.
Of the 107 people to be rescued, 29 died of hypothermia on the journey back to Italy.
The latest tragedies have seen the UN and other organisations urge the European Union to invest more time and money into its Mediterranean maritime patrols.
The EU launched its Triton Mediterranean patrols in 2014, following the decision by Italian officials to wind down their robust Mare Nostrum (Our Seas) patrols, set up after 360 migrants drowned in the seas off Lampedusa.
However, organisations have criticised Triton saying that it doesn't do enough to save the lives of migrants making the journey from North Africa to Italy.
Currently, Triton patrols operate only a few miles off the Italian coast, meaning that incidents that occur closer to the Libyan coast can often be missed.
Organisations like UNHCR, Save The Children and Amnesty International have called on the EU to expand Triton's operations closer to the Libyan coast.
Laurens Jolles, the head of the U.N. agency for southern Europe, said in a statement:."The Triton operation doesn't have as its principal mandate saving human lives, and thus cannot be the response that is urgently needed,"
She was supported by UNHCR official, Vincent Cochetel, who said on Wednesday: "This is a tragedy on an enormous scale and a stark reminder that more lives could be lost if those seeking safety are left at the mercy of the sea.
""Europe cannot afford to do too little too late."
Register for free to continue reading
Registration is a free and easy way to support our truly independent journalism
By registering, you will also enjoy limited access to Premium articles, exclusive newsletters, commenting, and virtual events with our leading journalists
Already have an account? sign in
Register for free to continue reading
Registration is a free and easy way to support our truly independent journalism
By registering, you will also enjoy limited access to Premium articles, exclusive newsletters, commenting, and virtual events with our leading journalists
Already have an account? sign in
Join our new commenting forum
Join thought-provoking conversations, follow other Independent readers and see their replies