US secretary of state Blinken pledges support for Ukraine 'in face of Russian aggression'
Blinken's comments come after Ukraine's commander-in-chief said Russia was building up forces near the border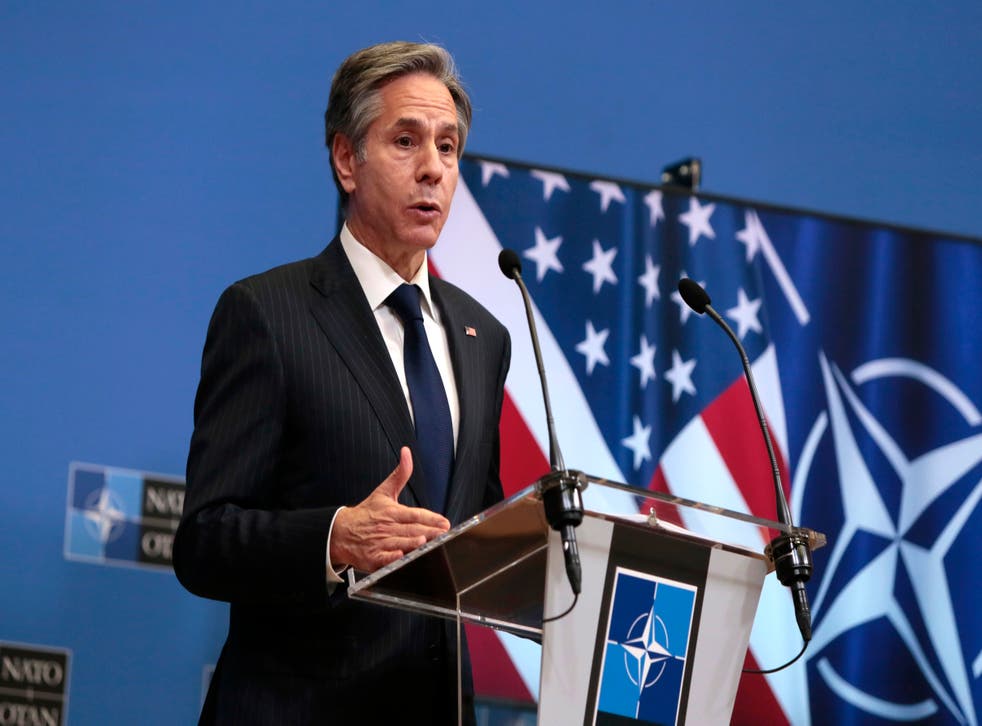 A week after four soldiers were killed in eastern Ukraine, the US has pledged its support to the country in what it called the "face of ongoing Russian aggression".
The US secretary of state Anthony Blinken, in a phone call to Ukraine's foreign minister Dmytro Kuleba, on Wednesday offered his condolences for the soldiers' deaths and expressed support to the minister for Ukraine's territorial integrity, a statement from the US Department of State said.
Blinken's comments come after Ukraine's commander-in-chief, Ruslan Khomchak, had claimed Russia was trying to build up armed forces near Ukraine's border "in a threat to the country's security." It comes after a ceasefire agreement between Ukraine and Russia-backed separatists was violated repeatedly.
According to the Organisation for Security and Cooperation in Europe (OSCE), there have been hundreds of ceasefire violations in the past few days including, it said, 493 in a single day on 26 March.
In a daily report dated 31 March, OSCE's special monitoring mission to Ukraine reported that they saw "anti-tank mines, some for the first time, near Betmanove, Vasylivka, Spartak and Kruta Balka in Donetsk region." 
Four Ukrainian soldiers were killed in Donbass in shelling by Russian forces, Ukraine's army said last week. The ceasefire agreement between the two was finalised in July last year. So far. in fighting that started in 2014 when Russia annexed Crimea, at least 14,000 people have been killed.
Read more:
Russia has denied supporting the eastern Ukrainian rebels and has also rejected claims that it has any military presence in the Donbass region.
James Cher OBE, in an opinion piece in the International Centre for Defense and Security, said that "hot information war, creeping escalation and other warnings and developments indicate that Russia is moving towards another attack on Ukraine." 
Mr Blinken has assured Ukraine of the US's support in the wake of Russia's "destabilising actions" in the region, the statement said.
The Kremlin, meanwhile, said it was concerned by the increasing tension in eastern Ukraine and that it "feared Kyiv's government forces could do something to restart a conflict with pro-Russian separatists."
General Mark Milley, the chairman of the US Joint Chiefs of Staff, also got in touch with his counterparts in Ukraine and Russia on Wednesday, according to US media reports, but the content of the phone calls was not disclosed.
Meanwhile, Pentagon press secretary John Kirby has said that they will reach out to Russia to discuss the escalation and also consult with Nato allies.
Dmitri Peskov, the Kremlin spokesperson, said on Tuesday that he "sincerely hoped" that the fighting would not escalate. The fighting, he told media, is "cancelling out the modest achievements made earlier."
Join our new commenting forum
Join thought-provoking conversations, follow other Independent readers and see their replies