US to deploy 1,000 troops to Poland as Russian foreign minister accuses Nato of being a 'Cold War institution'
Nato is bolstering its eastern flank with troops and war games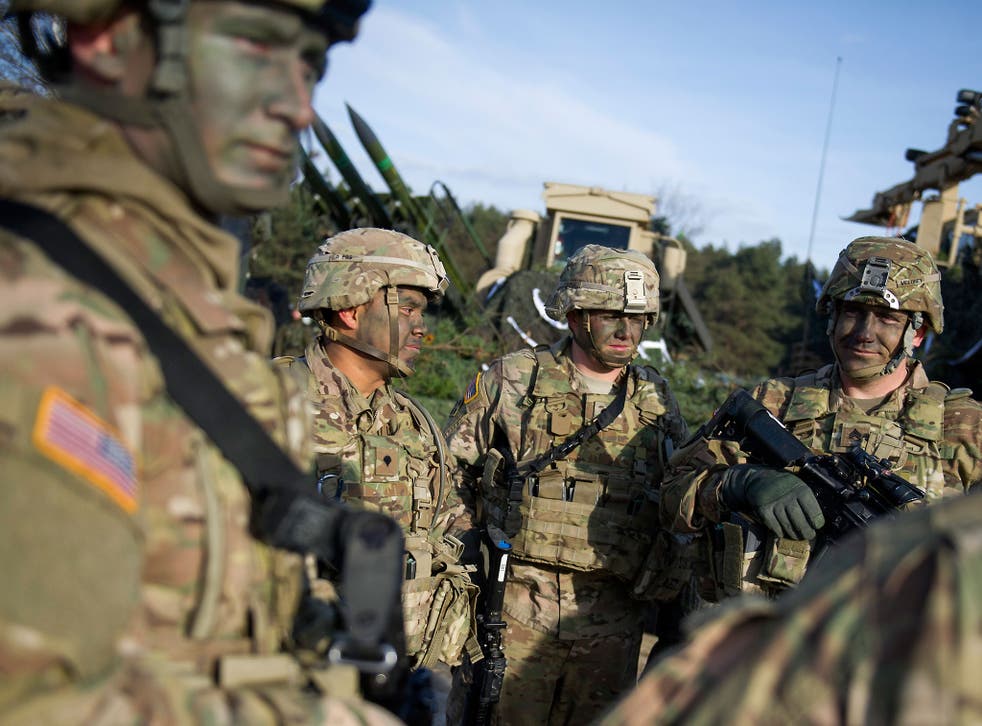 The US is preparing to deploy 1,000 troops and vehicles to northeastern Poland by the end of March to reassure Nato's Eastern European allies in the face of rising tension with Russia.
The unit, which will be part of 4,000 US troops deployed in rotation along Nato's eastern flank, will be located at Orzysz, Deutsche Welle reports.
The town sits 85 miles from Russia's Kaliningrad exclave, which is wedged between Poland and Lithuania.
Poland's leaders hold ceremony to welcome US troops as part of Nato build-up
It comes after Russian foreign minister Sergei Lavrov described NATO as a "Cold War institution" whose expansion had led to unprecedented tensions in Europe over the past thirty years.
Worried since Russia's 2014 seizure of Ukraine's Crimea that Moscow could invade Poland or the Baltic states, Nato is bolstering its eastern flank with troops, war games and warehoused US equipment ready for a rapid response force of up to 40,000 personnel.
The first German troops have arrived in Lithuania, where Berlin is leading a battalion of some 1,000 troops.
From around April, Britain will head the deterrent force in Estonia, while Canada is deploying in Latvia and US troops are arriving in Poland and across the Baltics.
Kremlin officials claim the build-up is the largest since the Second World War and say it threatens the stability of central Europe.
Russia has some 330,000 troops amassed in its Western military district around Moscow, Nato believes.
Join our new commenting forum
Join thought-provoking conversations, follow other Independent readers and see their replies