Video: German man confronts anti-Islamisation march holding rainbow flag
The march saw 15,000 Legida supporters march on the streets of Leipzig on Wednesday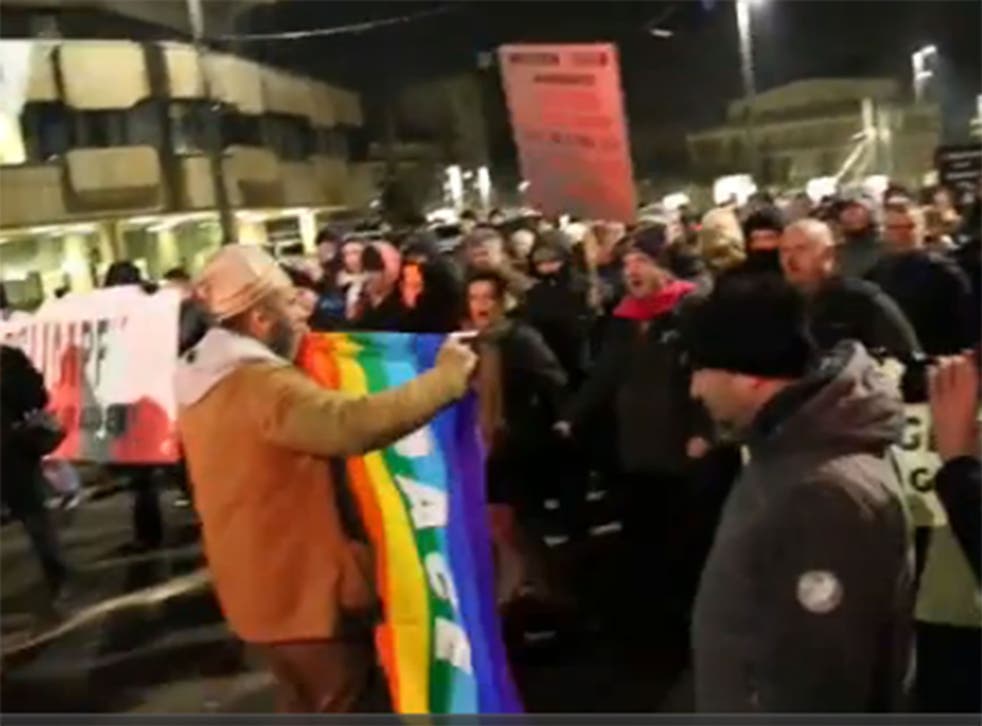 A video has emerged showing the moment protesters from Legida, Leipzig's version of the anti-Islamisation movement Pegida, were confronted by a man holding a rainbow flag.
In the video, the man, who appears to be of Arab descent, is seen stepping in front of thousands of protesters during an anti-Islamisation march in the East German city on Wednesday.
The footage shows the man lift the rainbow flag, which is a symbol of gay pride but also of hope and inclusiveness, in front of protesters as they move forward.
The flag also had the word 'PEACE' printed on it.
After some of the protesters begin to move aggressively towards the man, police are seen quickly stepping in to escort him away from the crowd, bringing cheers from the Legida supporters.
According, to local media reports the man had belonged to a counter-protest organised in the city.
Despite Legida leaders announcing that they expected 60,000 people to turn up for the march on Wednesday evening, police reported that approximately 15,000 Legida supporters were present.
This was less than the 20,000 who were reported to have been part of the anti-Legida marches on the same night.
There were reports of scuffles breaking out during the march, with bottles and firecrackers being thrown.
One local media agency, reported that a journalist had been attacked by a Legida member.
Join our new commenting forum
Join thought-provoking conversations, follow other Independent readers and see their replies