Video: Watch Brussels cyclists crash their way through the city to highlight poor cycle lanes
The video has received over 100,000 views in under three weeks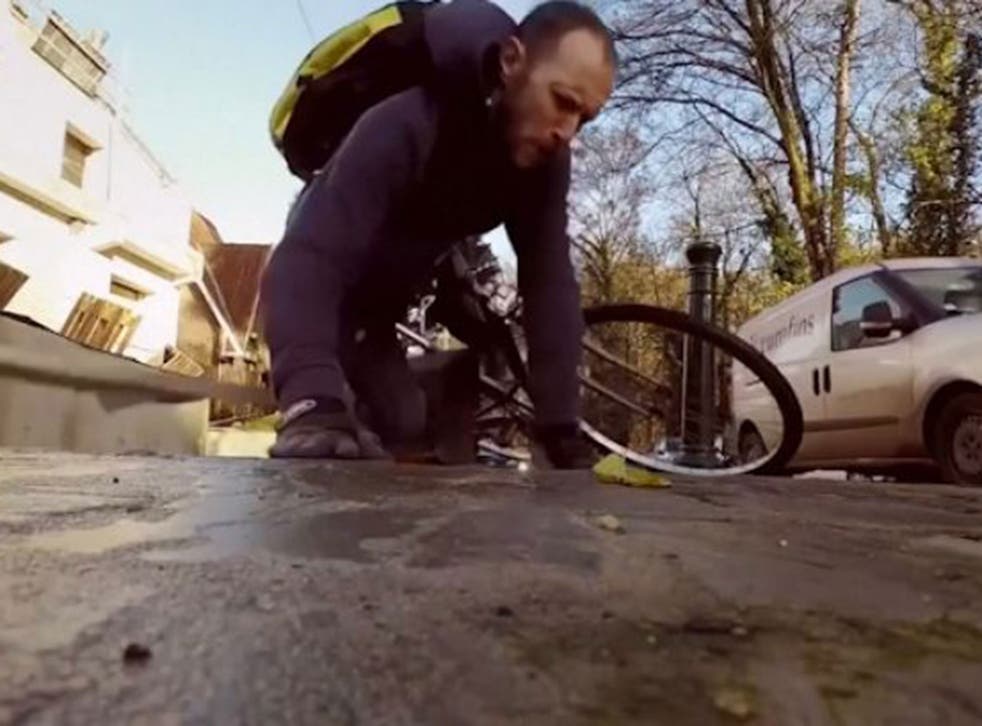 Talk about a crash course in urban cycling.
Two Brussels-based cycling enthusiasts have released a video highlighting the hazards that come with pedalling around Belgium's capital.
The video titled Brussels Bike Jungle"shows the two men crashing into trees, bumping into street signs and picking up more than a few scrapes and bruises as they travel along the city's designated cycle lanes.
According to the creators, the aim of the video was to bring the poor facilities for cyclists to the attention of the city's authorities.
De Zutter said: "I think bike lanes are drawn this way because they are not drawn by cyclists.
"They're just drawn by civil servants who get a mission to just draw a line and so they draw a line, and if this line goes straight into a tree, maybe they didn't even see the tree. They just carry out orders."
The pair's cycle campaign does not just involve the video either, last year a crowd-funded campaign raised over €7,000 towards the website Velodossier, which allows cyclists to borrow GoPros and identify hazardous cycling areas around the city and upload them onto the website.
Vandenbroele said: "We wanted to collect images of bike lanes, non-existent or dangerous bike lanes in Brussels. It is a fact that there are more and more cyclists in Brussels but the infrastructure, according to us, is lacking behind. There's not enough safe infrastructure in Brussels."
Despite Brussels being traditionally a car city, the number of cyclists is increasing year-on-year.
A study carried out across 26 spots in Brussels earlier this year found that the average number of cyclist counted per hour was now 204, a rise of 46 on a similar study the year before.
Some progress is being made, in January Brussels' mobility minister Pascal Smet announced that the budget for the construction of new cycle lanes would double from €6 to €12 million, with greater scrutiny of the city's cycle lanes being promised.
Join our new commenting forum
Join thought-provoking conversations, follow other Independent readers and see their replies