Vladimir Putin signs controversial law partially decriminalising domestic abuse in Russia
Supporters of the measure say it will give parents greater freedom to discipline their children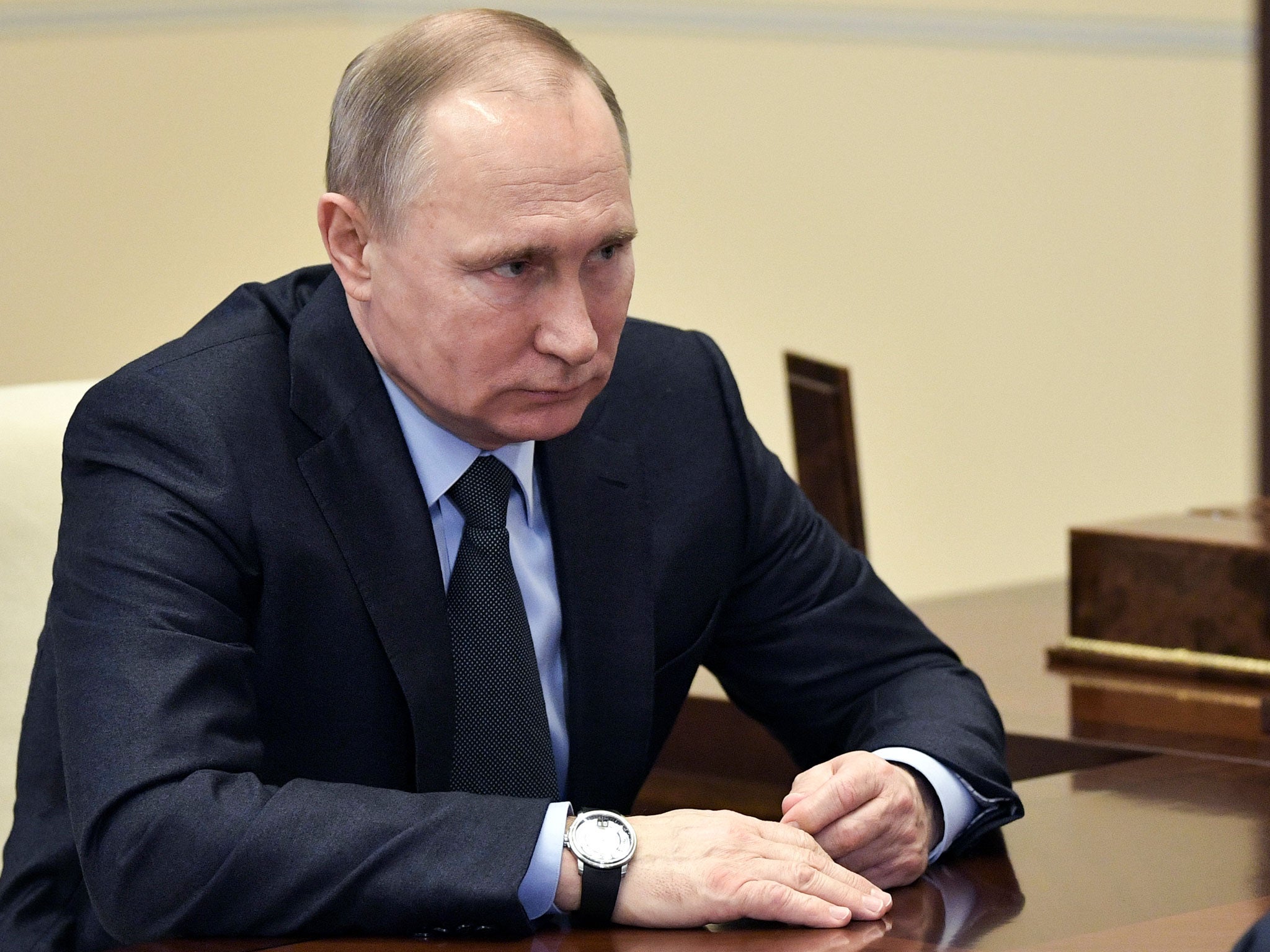 Vladimir Putin has signed into law a controversial new measure that will see domestic abusers in Russia face fewer penalties, in a move that has sparked worldwide anger.
The presidential action, which reduces the assault of a relative to a civil offence instead of a criminal one, has alarmed campaigners who fear it will send a signal that abuse is not a serious crime.
Mr Putin's United Russia party persistently backed a change in the law, which only applies to first offenders and when the victim suffers no serious harm.
Battering a spouse will now be punishable by a fine of less than $500, 15 days of 'administrative arrest', or community service.
Significant injuries, such as broken bones or concussion, or repeated offences, would have to result before any criminal charges can be brought.
Supporters of the measure insist it is designed to give parents greater freedom to discipline their children and will also reduce the ability of the state to meddle in people's lives.
But others fear it will only serve to encourage abuse and deter victims from reporting the crime.
Around 14,000 women are thought to die in Russia each year at the hands of husbands or other relatives, according to a 2010 United Nations report.
And up to one in every three Russian women suffers physical abuse at the hands of her partner, while 40 per cent of all violent crimes or murders take place in the home, according to statistics cited by the Anna Centre, which runs the only domestic violence hotline in the country.
A Kremlin statement said Mr Putin had signed the law after it was approved by both chambers in Russia's parliament.
The State Duma, or lower house of parliament, passed the bill in January in its second of three readings by 385 votes to two.
It was then moved to the upper house, where it was rubber-stamped, before the President personally approved it.
Human Rights Watch warned last month when the measure was passing though the Duma that "this law would be a huge step backward for Russia, where victims of domestic violence already face enormous obstacles to getting help or justice".
The bill was brought by Yelena Mizulina, an ultra-conservative MP, known for her stance against the LGBT community.
Additional reporting Reuters
Join our commenting forum
Join thought-provoking conversations, follow other Independent readers and see their replies