Vladimir Putin expands Russian army by absorbing Georgian rebels
 Any agreement 'is illegitimate," says Georgia's Foreign Minister, Mikheil Janelidze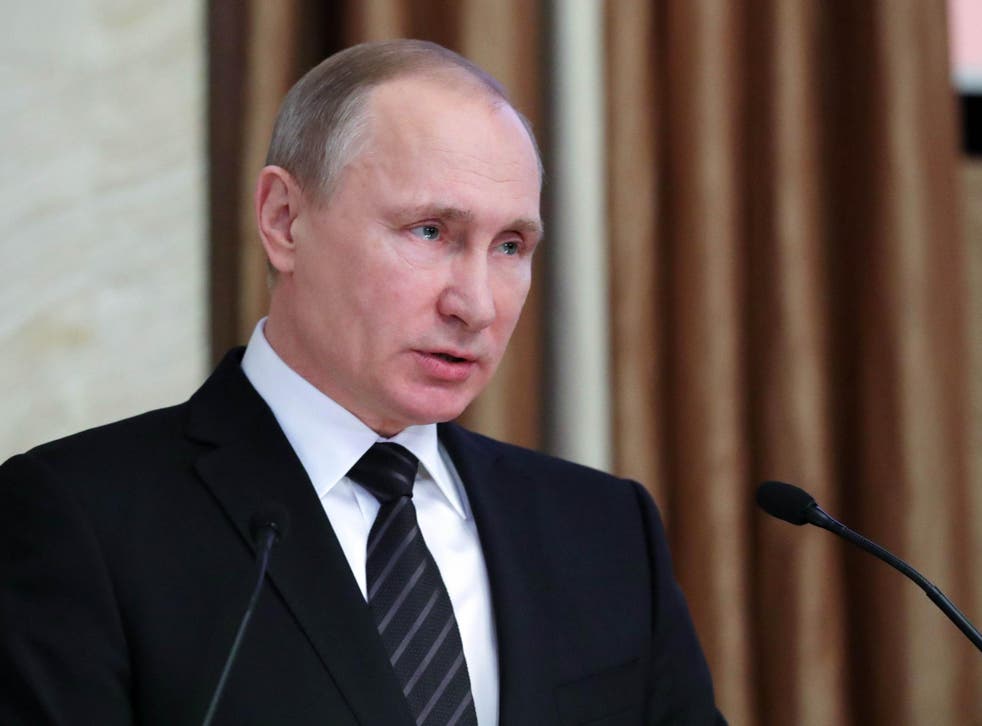 Vladimir Putin has ordered Russia's military to incorporate the armed forces of Georgia's breakaway region South Ossetia into its structure.
Moscow has had de facto control over the sliver of mainly mountainous land in the northeast of Georgia for years. However, it has historically been considered a separate state.
Georgia condemned the move. Under international law the region is recognised as part of its sovereign territory.
The country's Foreign Minister Mikheil Janelidze said in a statement: "Any agreement between the Russian Federation and de-facto leadership (of South Ossetia) is illegitimate.
"Such steps are not aimed at protecting peace and are impeding peaceful process, which is necessary for the conflict resolution."
The move is likely to provoke accusations from the West that Russia is trying to absorb the region by stealth.
A draft agreement that Mr Putin ordered his officials to conclude, states that the separatists will adopt new operating procedures for their armed forces which will be subject to approval by Moscow.
The forces' structure and objectives will be determined in agreement with Russia.
South Ossetian armed forces will also be able transfer and serve as Russian soldiers on the country's base in the region.
The separatists will shrink their own armed forces by the number of servicemen employed at the Russian base.
The order, which was signed by Mr Putin earlier this week, instructs both the Russian defence and foreign ministries to work with the separatists to conclude and sign the agreement,
After the collapse of the Soviet Union in 1991, South Ossetia broke away from Georgia in a war. In August 2008, Russia sent in troops, saying it was protecting civilians in South Ossetia from attack by Georgian forces.
Georgia, backed by the United States and European Union, said the Russian operation was a naked land grab.
After a brief war, Russia recognised South Ossetia as an independent state. Only a handful of other states recognise it as a state.
Russia's critics say the war in South Ossetia was a dress rehearsal by Russia for its annexation in 2014 of Ukraine's Crimea Peninsula, and its support for separatist fighters in the eastern Ukrainian Donbass region.
Additional reporting by Reuters
Register for free to continue reading
Registration is a free and easy way to support our truly independent journalism
By registering, you will also enjoy limited access to Premium articles, exclusive newsletters, commenting, and virtual events with our leading journalists
Already have an account? sign in
Register for free to continue reading
Registration is a free and easy way to support our truly independent journalism
By registering, you will also enjoy limited access to Premium articles, exclusive newsletters, commenting, and virtual events with our leading journalists
Already have an account? sign in
Join our new commenting forum
Join thought-provoking conversations, follow other Independent readers and see their replies