Vladimir Putin signs law allowing Russia to ignore international human rights rulings
Russia's Constitutional Court said the country's constitution would take priority over international law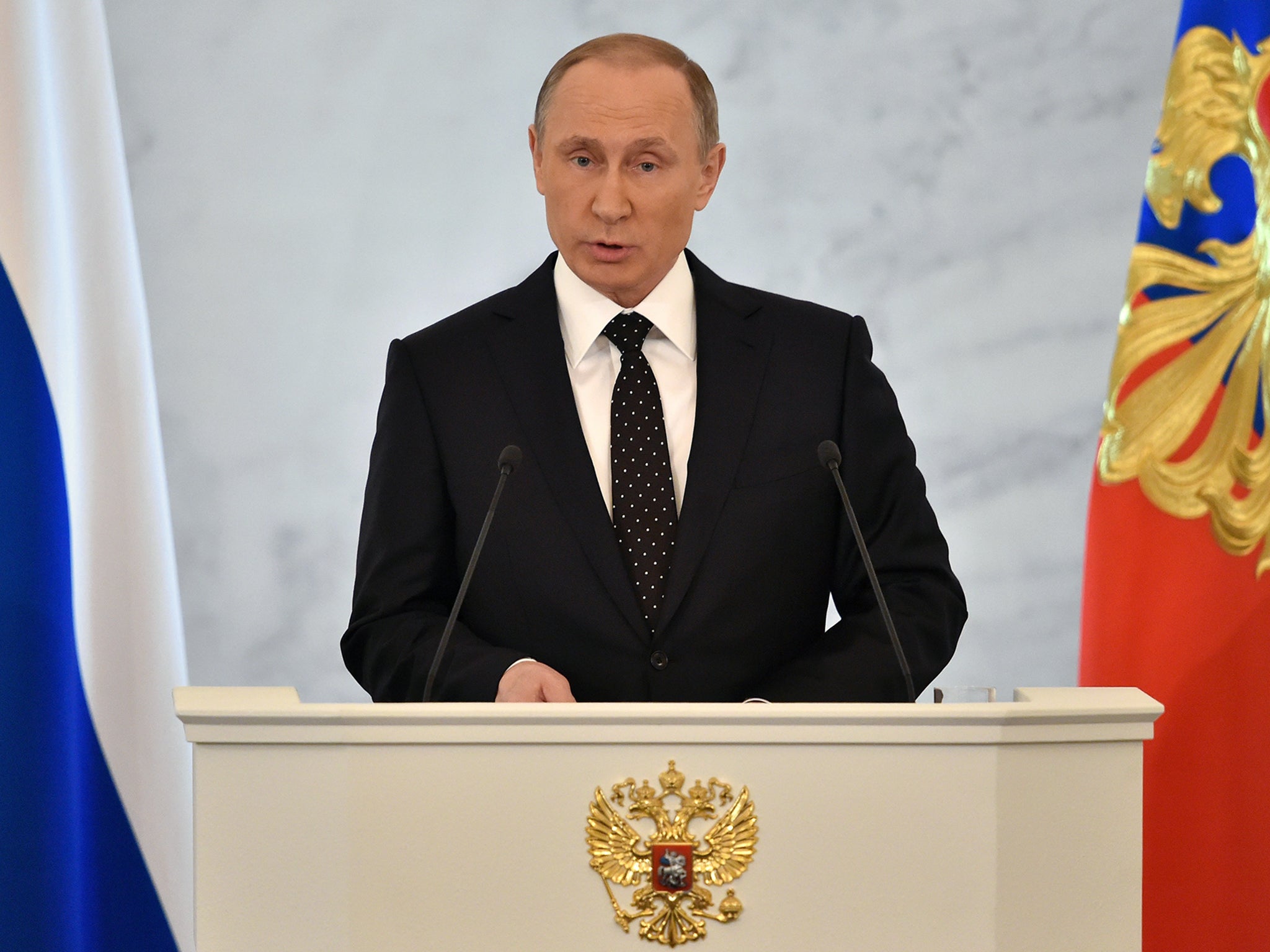 Vladimir Putin has signed a law allowing the Constitutional Court of Russia to decide whether or not to comply with judgements made by international human rights courts.
The law, published by the government on Tuesday, enables Russia's high court to overthrow decisions made by the Strasbourg-based European Court of Human Rights (ECHR).
The bill was officially adopted by Russia's parliament last Wednesday; now signed by Mr Putin the bill permits the court to review rulings of international human rights bodies and pronounce them "non-executable" if the court deems they contradict Russian constitution.
The bill was drafted in response to a decision by the Constitutional Court in July stating judgements of the ECHR would not be implemented if they contradicted Russia's constitution.
The decision also stated the Russian constitution would take priority over international law.
The ECHR is a key international institution for human rights and receives thousands of cases from Russia every year.
Russia has lost a number of cases in Strasbourg and has been ordered to pay out large compensation in some instances.
Legal and political analysts in Russia have suggested the new bill may be aimed at relieving the Kremlin of its obligation to pay out €1.9 billion to Yukos Oil Company shareholders following a 2014 ECHR judgement, according to The Moscow Times.
After this judgement, 93 members of Russia's State Duma - the lower house of parliament - requested that the Constitutional Court explain how ECHR rulings must be implemented in Russia if they do not comply with the constitution, according to Human Rights Watch.
Tensions between Russia and the Western world
Show all 8
Speaking to The Moscow Times in July, Alexei Kravtsov, chairman of the Moscow Court of Arbitration said: "The court's decision only illustrates the mood among the public and, to an extent, among the elites: Russian people don't want to fulfill the ECHR's decision, including with regard to the Yukos case."
Human Rights Watch have warned the new bill "could have wide spread consequences", citing that last week the ECHR handed down a ruling which found Russia's surveillance regulations lacked sufficient safeguards against abuse.
Many other cases in Russia are still pending with the ECHR.
Russia is part of the Vienna Convention on the Law of Treaties, meaning the new bill would not relieve the Russian government of its legal obligations to implement rulings of international human rights bodies established by international treaties.
Additional reporting by Reuters
Join our commenting forum
Join thought-provoking conversations, follow other Independent readers and see their replies